Product Description
UL Listed Wall Mount Power Strip with USB
Compact Power Strip with USB for Home Appliances, Smartphones, Tablets, USB Devices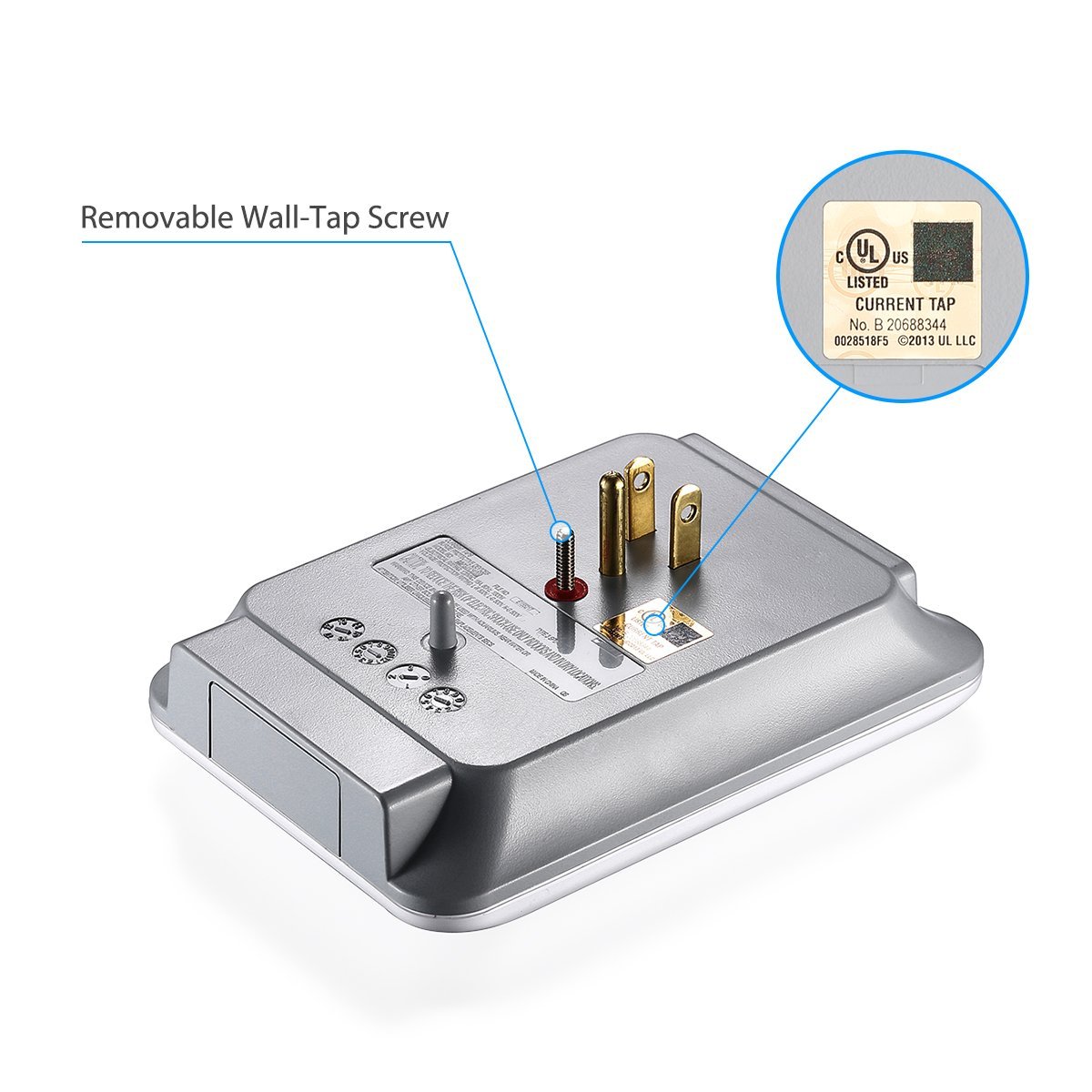 Wall Mount Power Strip with USB:
This USB power strip has an ergonomic wall mount design. It's easy to install the 3-outlet surge protector on a spot on the wall.
The power strip has 2 USB ports and 3 AC outlets for convenience of using several electrical appliances and USB devices simultaneously.
Poweradd wall mount 3-outlet power strip with USB is a UL listed product for great reliability and safety standards.
It works as a great surge suppressor, the 3 AC outlets has 1080 joules of surge protection from surges and voltage spikes.
Advanced X3 MOV Technology: This USB surge protector has highly protective metal oxide varistor hard inside for protection against overload and over heat.
3 AC Outlets and 2 USB Ports:
This USB charger and power strip is a most useful tool for your home and office. It has 3 AC outlets for connecting 3 electrical appliances at home or in office, and 2 USB ports for charging your USB devices, like your tablet, smartphone etc. The 2 USB ports are rated 5V 2.4A in total for the charging output current. We recommend you use Port A for quick charging.
Smart LED Indicators:
This wall mount USB power strip has smart LED indicators showing the current loading status for your devices.
Normal status: green: 75% level
Warning status: orange: 76%~85%; red: 86%~95%; red flashing: 96%(near overload).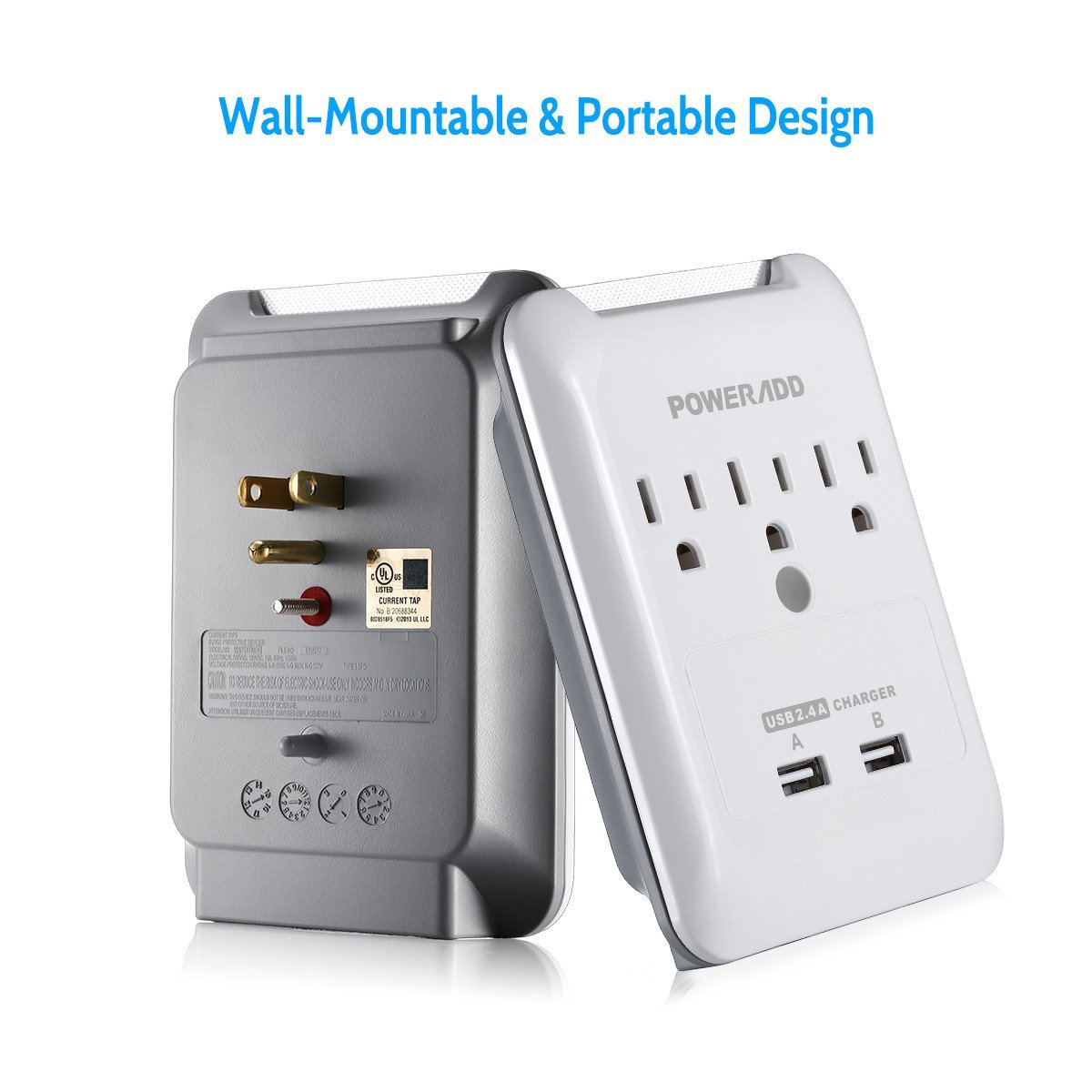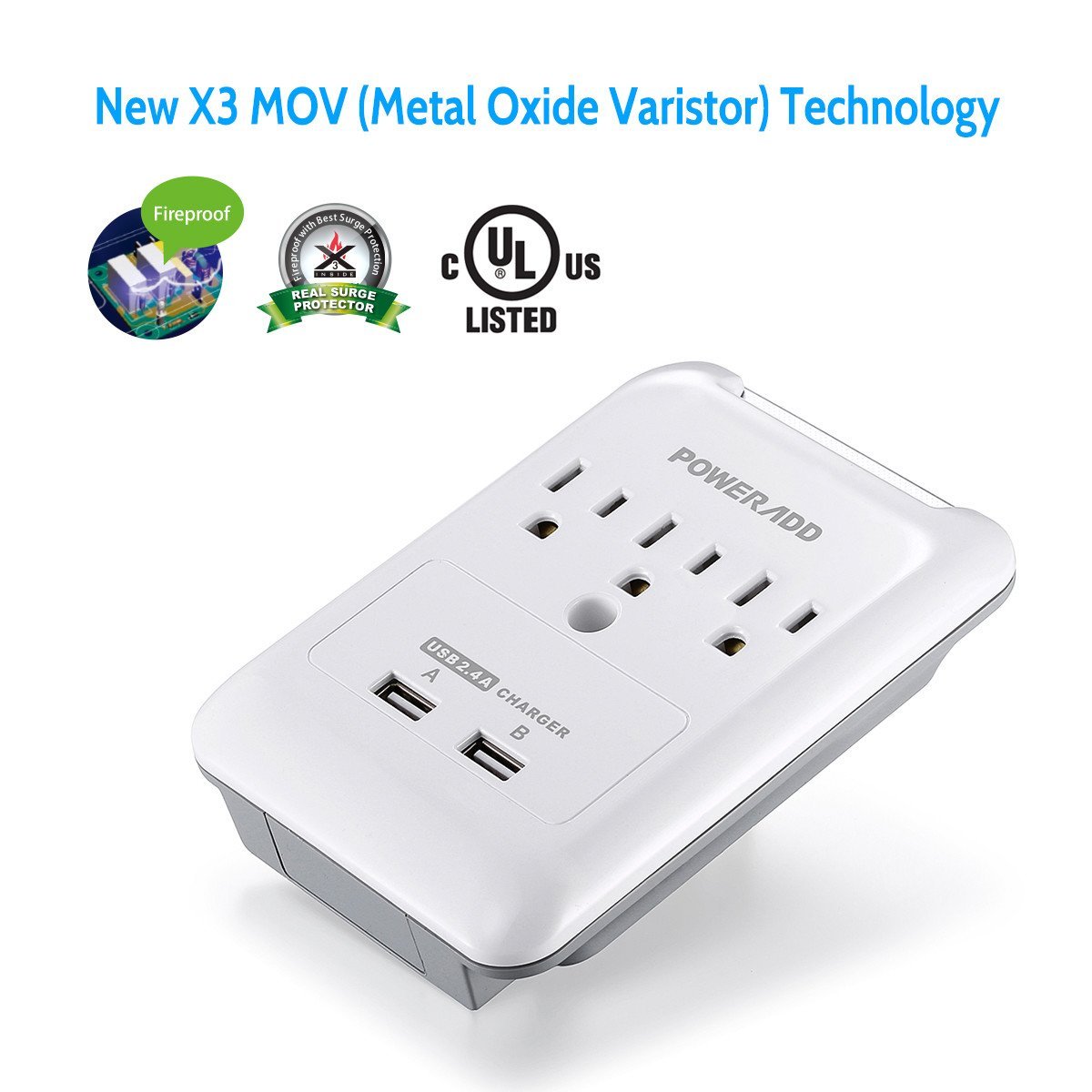 USB Power Strip Specification:
Electrical Rating: 15A , 120VAC , 60Hz , 1800Watts
UL Clamping Voltage: L-N 500V, L-G 500V, N-G 500V
Surge Energy Joule Rating: 540 Joules
EMI/RFI Noise Filter: 40dB ,150KHz 100MHz
Response Time: < 1 Nanosecond (Yes / No)-Yes
Max. Spike Current: 36,000A
MAX. Spike Voltage(V): 6 KV
USB Charger: 2-port (5V / 2.4A Total)