Product Description
Portable Two Outlet Mini Travel Power Strip , Small Power Strip With USB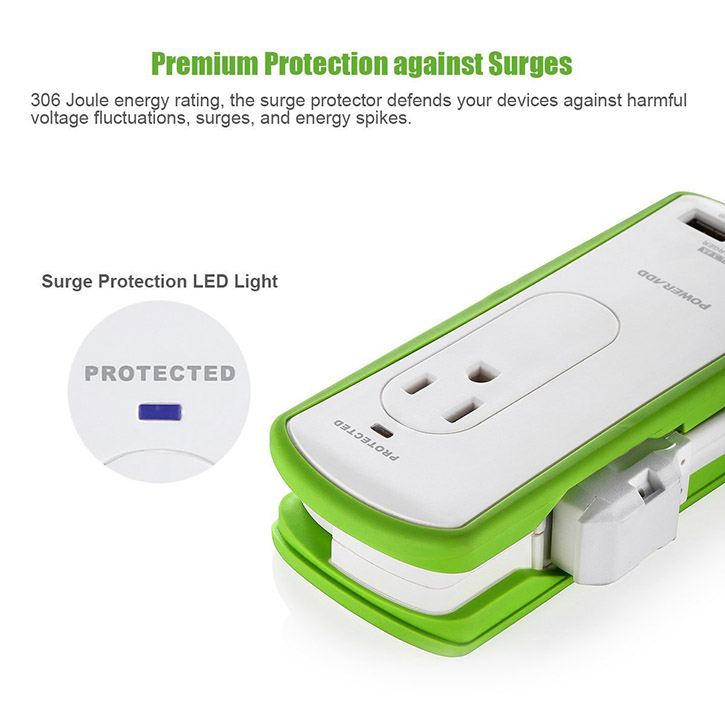 2 USB Power Strip Charger
Except the AC outlet, this power strip features 2 USB ports, 3.4A max for two USB-enabled devices to charge quickly and simultaneously.
Poweradd UL Listed 2 Outlet International Travel Charger
UL Listed to U.S and Canadian (Model No:S9P221AB30), 306 Joules energy rating. The surge protector defends your devices against harmful voltage fluctuations, surges, and energy spikes.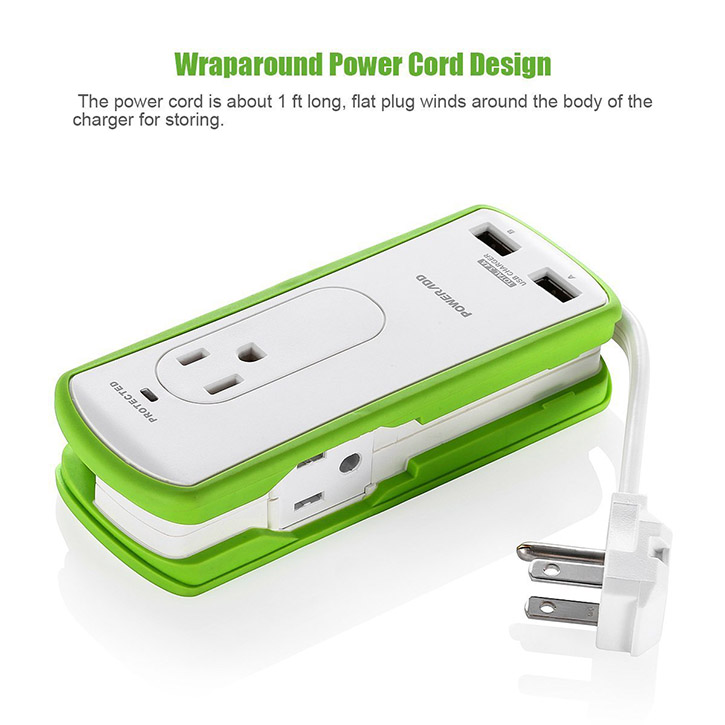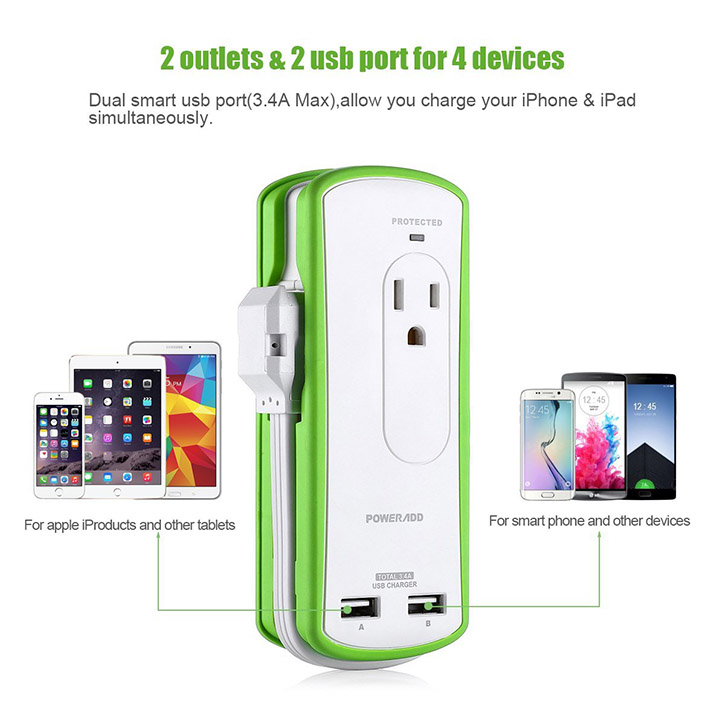 Wraparound Power Cord Design
It has a 11 1/2″ long power cord which is a wraparound style power cord. It saves space for your power strip and fits the idea of travel power strip. Get packed and go with a mini travel surge protector.
Advanced Specs
Electrical Rating: 13A, 120 VAC, 60Hz, 1560 Watt
UL Clamping Voltage: L-N 1200V
Surge Energy Joule Rating: 306 Joules
Response Time: < 1 Nanosecond
Max. Spike Voltage: 6 kV
USB Charger: 2-port (5V/3.4A Max)
Size: 5.5 x 2.1 x 1.5 inches