Product Description
UL Listed USB Wall Outlet Surge Protector , USB Port Electrical Outlet
Creative wall mount power strip with USB: it comes with screws and screw driver for you to easily mount it into the wall, one of the most user-friendly USB power strip charger with surge protection especially for traveling.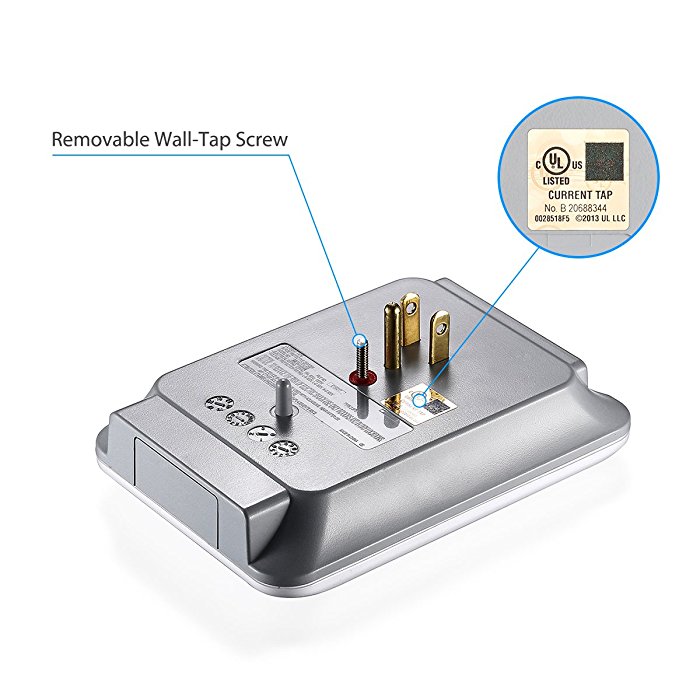 New X3 MOV(Metal Oxide Varistor) Technology

The X3 MOV is the most advanced MOV technology available due to its capability of high-energy dissipation, over heating protection and fire resistance, making this USB power strip a fireproof and safe surge protector to use.
Mountable Power Strip With 3 AC Outlets
Poweradd 3 AC outlets Power Strip is wall-mountable power strip that has saves your space on the floor or on the desk, making it more convenient for your room. The 3 AC outlets allow you to connect 3 electrical appliances simultaneously. It's an ideal electrical outlet multiple socket for desktop computer, audio speaker, phone, fax, modem, hair dryer and other peripherals.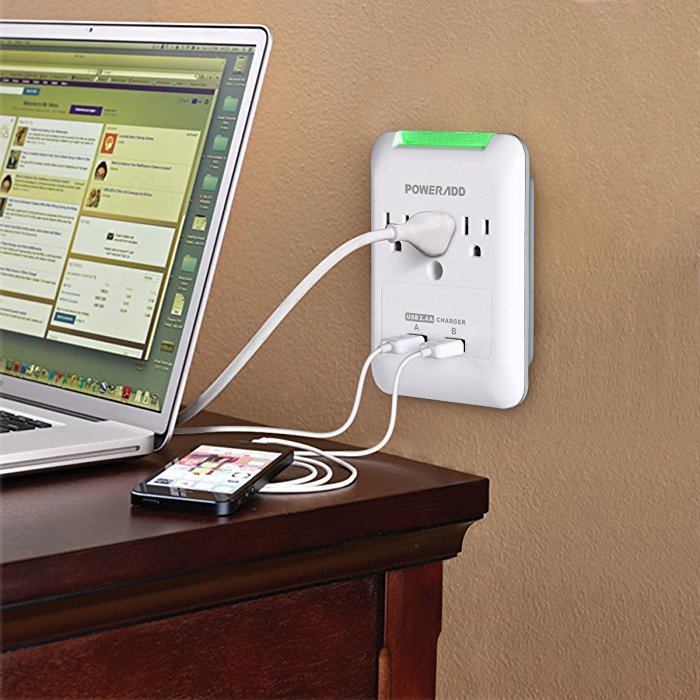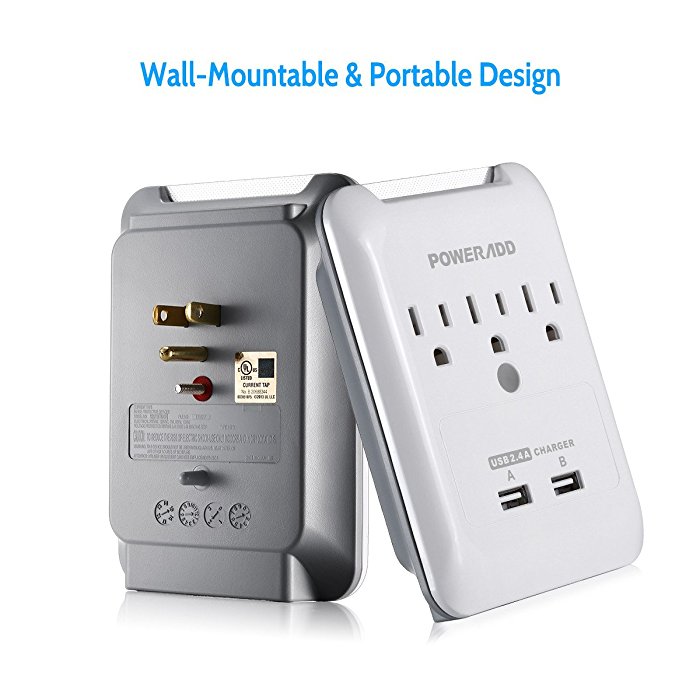 Dual USB Port Power Strip
This power strip also works as a USB adapter. It has two smart USB ports for you to charge your USB devices, such as tablets, smartphone etc. Port A is designed for quick charge and Port B charges devices at a standard charging speed.
Smart LED Indicator with Changing Colors:
The LED indicator clearly shows you the loading status of your devices:
Normal Level: Green: 75%
Attention: Orange: 76%~85%
Warning: Red: 86%~95%
Near Overloading: Red Flashing:96%