产品描述
5 Outlet Surge Protector Electrical Power Strips For Computer , Laptop
Poweradd 5-Outlet Surge Protector Power Strip 6ft Cord with Dual Smart USB Ports for TV, Laptop, Computer, Hair Dryer, Smartphones, Tablets and More – White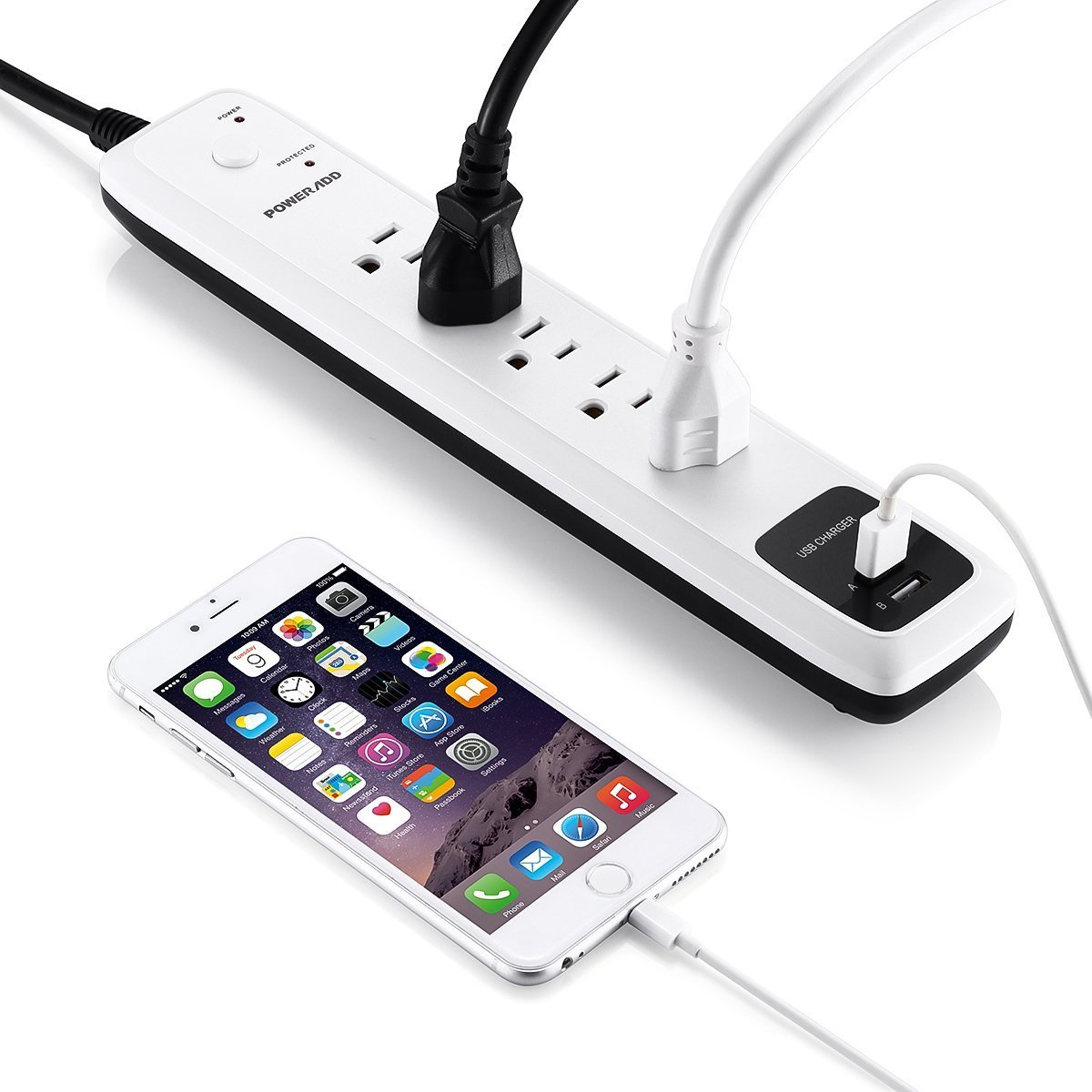 Electrical 5 Plug Extension Lead With USB Ports

Two smart USB ports (2.4A Max): widely compatible with iPhone SE, iPad, Samsung Galaxy S7/Edge, Nexus, Kindle, Tablets etc. Surge protection LED indicator provides superior power protection for all your devices and lets you know it works properly. Made of 1382℉ flame-retardant PC shell and high conductivity copper, this home surge protector offers you great performance and safety.
Reliable Long Power Strip Surge Protector
This 5-outlet power strip with USB charger works as a reliable surge protector. With 525 joules' power rating, the surge protector protects your electrical appliances and USB-compatible devices from harmful and unstable voltage fluctuations, surges and spikes.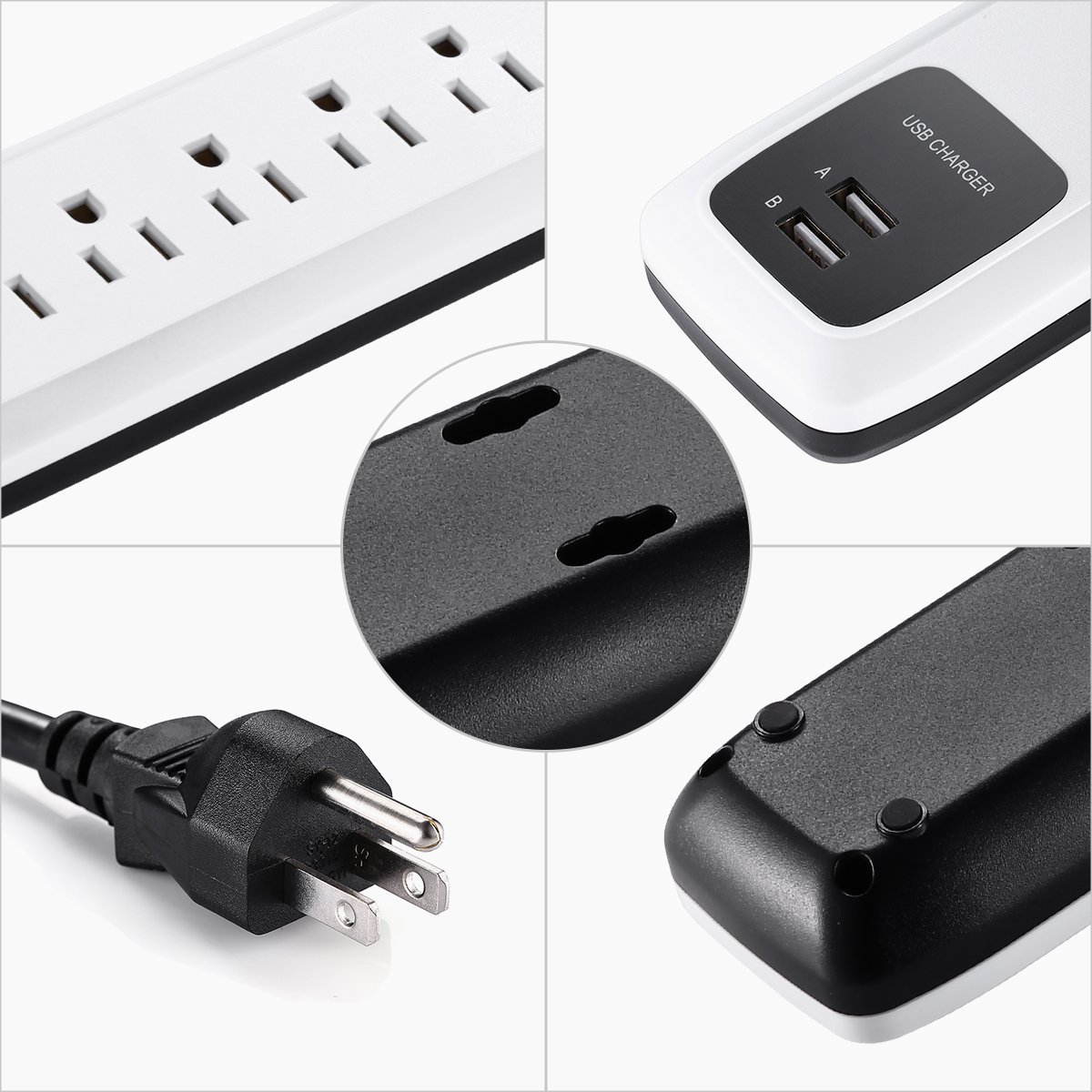 Ergonomic Design Multi Plug Extension Lead
This 5 outlet power strip is well organized with an ergonomic design, allowing your electrical appliances and USB devices to connect freely without the hassle of getting too close. It's built with a powerful 6-foot UL approved power cord.
Dual Smart USB Plug Strip
The 2 smart USB ports, 2.4A max, are able to charge your tablet, smartphone and all other USB-enabled devices.(Note: port A is designed to charge Apple products or tablets, and port B is for other smart phones and devices.)
Power Bar USB Charger Specification:
Electrical Rating: 10A, 125 VAC, 60Hz, 1250 Watts
Voltage Protection: L-N L-G N-G
Surge Energy Joule Rating: 525 Joules
Voltage Protection Level (UP): <1kV
Max. Spike Current: 6kA
USB Charger: 2-port (5V/2.4A Max)
Size: 11.8*2.3* 1.1 inches