Product Description
Bluetooth Selfie Monopod with Easy Bluetooth Pairing
For iPhone 6s Plus, 6 Plus, 6s, 6, 5s, 5c, 5, 4s, Android, Samsung, LG, HTC, Nexus etc.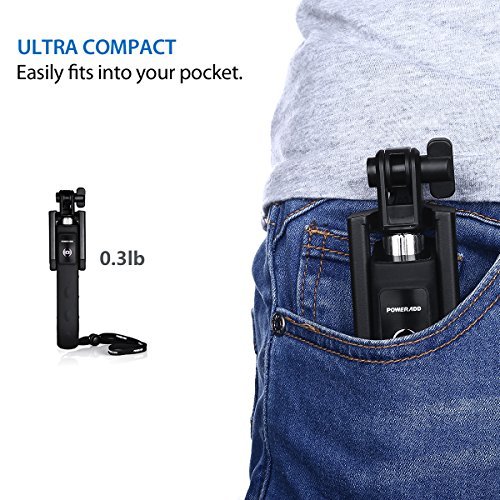 Bluetooth Selfie Stick Monopod:
Poweradd Bluetooth selfie monopod is built with high quality silicone rubber for more comfortable holding in hand.
You can use this Bluetooth selfie stick for all iOS and Android cell phones with width between 2.2 and 3.3 inches.
Bluetooth pairs easily and quickly. Built-in remote shutter allows you to snap for beautiful selfie pictures effortlessly.
The Bluetooth monopod can extend to 31.5 inches for maximum length. It can folds to be 7.2 inches long for easy carrying.
The selfie stick has a most reliable phone clamp that holds your cell phone securely in place.
Wide Compatibility:
Compatible Systems: IOS 4.0, Android 3.0 or Above
Compatible with iPhone 6 Plus, 6, 5S, 5C, 5, 4S, 4
Compatible with Samsung Galaxy S6 Edge S6 S5 S4 S3, Note 4 3 2, LG G4 G3, HTC One, Sony Xperia and most Android smartphones
Package:
1 x Poweradd 2nd Gen Selfie Stick
1 x Micro USB Charging Cable
1 x Adjustable Wrist Strap
1 x User Manual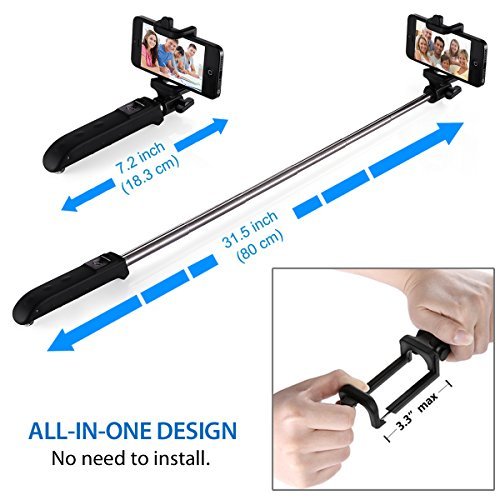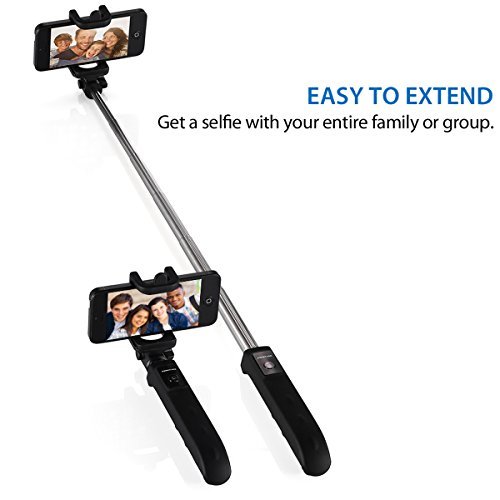 Specification:
Brand: Poweradd
Model No.: SF-305BK
Weight: 4.9 ounces
Folded Length: 7.2 inches (18.3cm)
Extendable Length: 31.5 inches (80cm)
Material: Stainless Steel, Premium Silicone
Battery Capacity: 60mAh
Working Time: 20H
Standby Time: 3 Days
Input Current: 120mA
Charging Voltage: 5V
Charging Time: 0.5H