Product Description
Weatherproof Wi-Fi Outlet
Compatible with Alexa, Google Home Assistant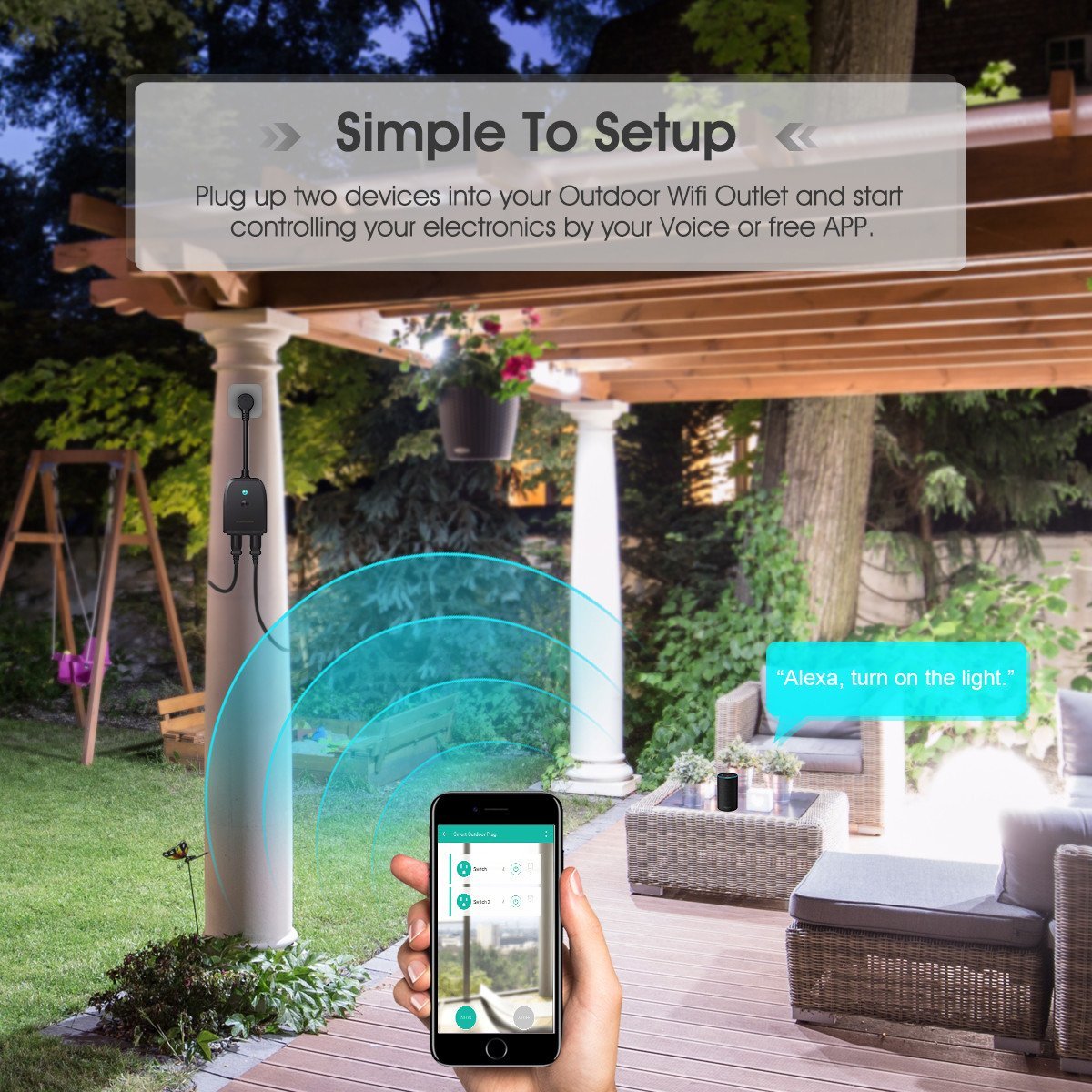 IP44 Waterproof Smart Outlet:
This smart plug socket can be installed outdoors and works perfectly in rainy and snowy weather due to the IP44 waterproof level.
This Wi-Fi outlet can respond to Amazon Alexa and Google Assistant and can be controlled by human voice. You can control outdoor lighting system and other household appliances easily with this outdoor smart plug socket.
Use a smart App, connect to your Wi-Fi network, you can enjoy more conveniences at home.
The multifunctional plug socket allows you to enjoy wireless remote control, schedule and timer setting.
Voice Control & Smart App:
This smart socket has two outlets which you can control remotely by voice commands or Smart Life App. Download the free Smart Life App, connect to your Wi-Fi network, and then you are able to control and monitor your home appliances wherever you are. This Wi-Fi outlet works perfectly with Amazon Alexa and Google Assistant for accessible management of your devices through voice control. This outdoor-friendly smart Wi-Fi outlet is designed to be weatherproof and outdoor-friendly because of its IP44 waterproof rating. It's easy to install without the need for any hub.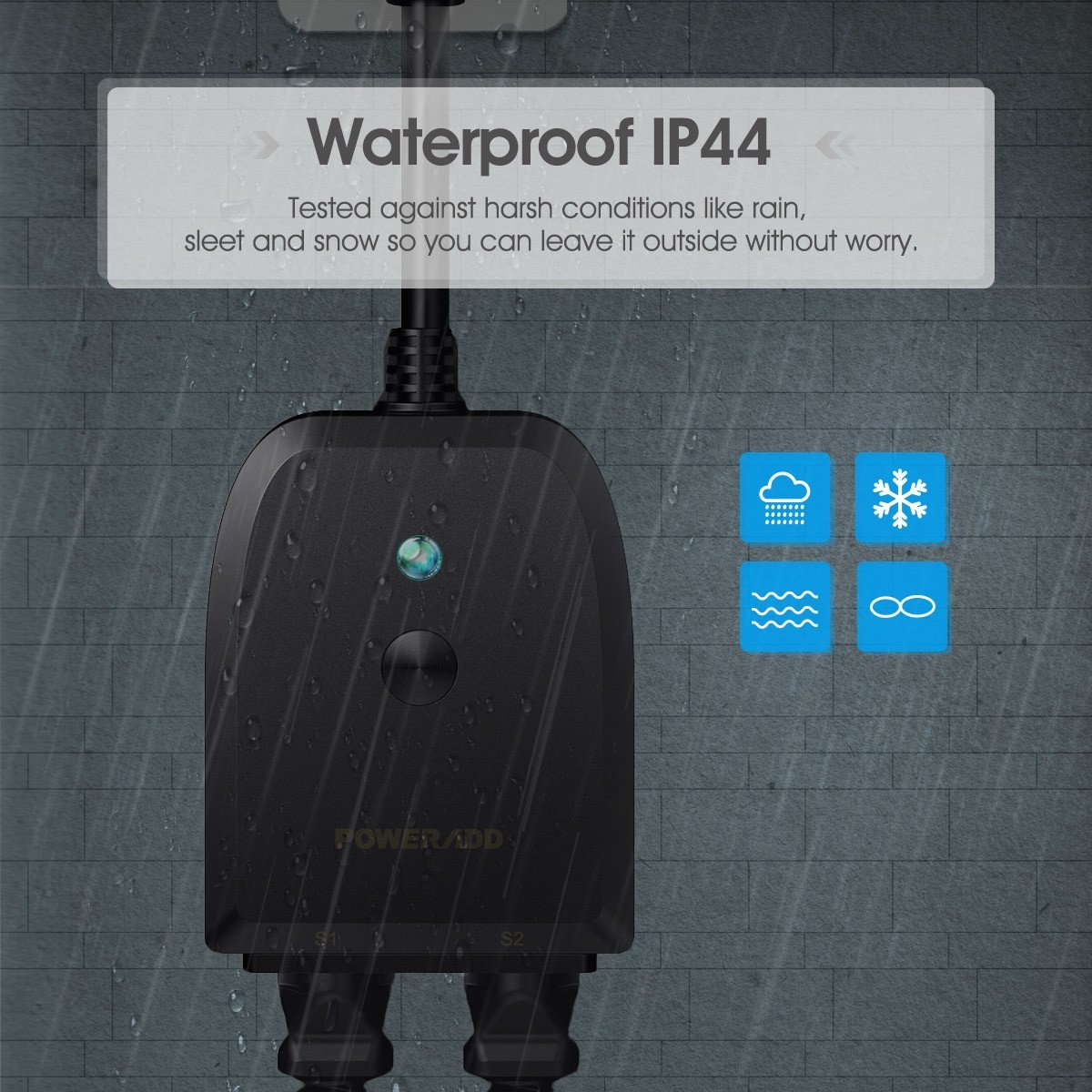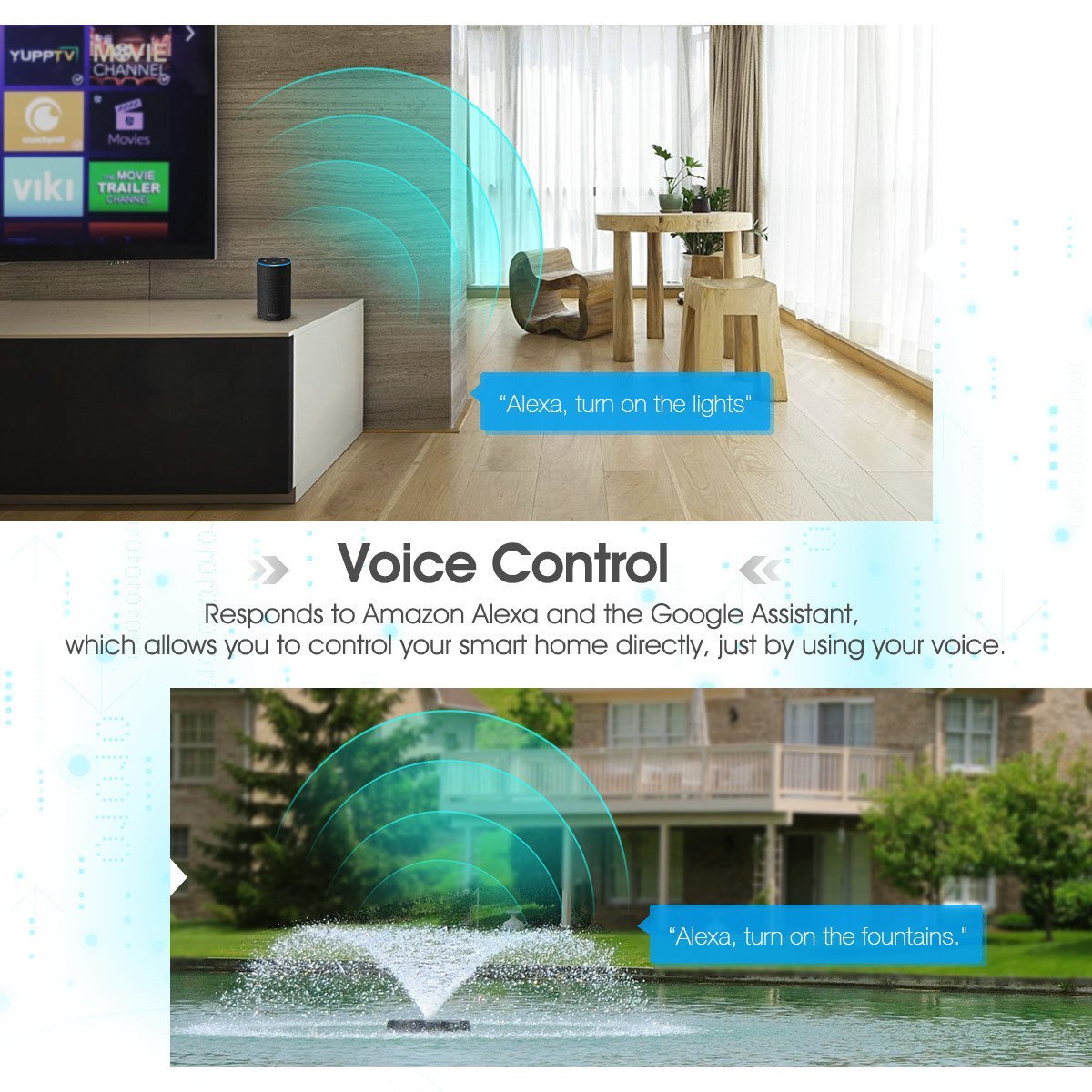 Wi-Fi Outlet Specification:
Waterproof Rating: IP44
Voltage: AC 100-240V 50/60Hz
Rated Voltage: 125V
Max Power: 1875W(resistance loading)
Max Current: 15A
Working Temperature: -20~60°C(-4~140°F)
Remote Control: Smart Life APP
(Compatible with Android 4.1/IOS 8.0)