Product Description
Super Bright Solar Powered Outdoor Motion Sensor LED Light With 16 LEDs
IP 55 Waterproof Outdoor 16 LED Solar Light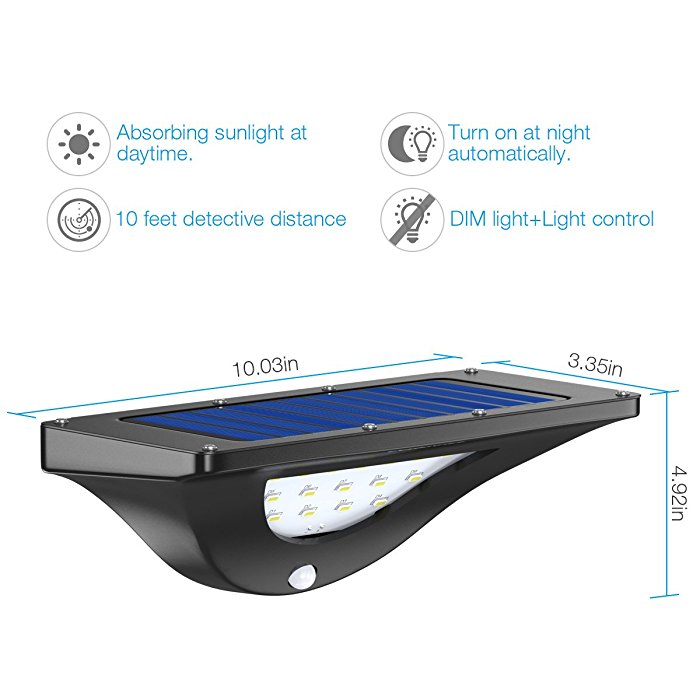 Poweradd Super Bright Solar Lights Features:
Wireless PIR Motion Sensor: The light will automatically turn itself on at night or in dark environment. When it senses people approaching, it will be brighter for 30s, then will stay dim to save power.
Super Bright Outdoor Solar Lights: The lamp has 16 big LEDs to give bright light to your garden, backyard, driveway, pathway, patio, etc.
3 Modes: This solar lamp has 3 modes: Strong Light Mode, Dim Light Mode, Sensor Mode with easy adjustment.
Solar Powered LED Light: It absorbs sunlight in the daytime to attain enough solar energy into the built-in 3.7V/2000mAh battery. With solar power, it automatically turns on at night.
Waterproof and Durable Solar LED: Made of high-impact ABS for the casing, and IP 55 waterproof rating materials, this durable solar lamp can be used outside, even on rainy days.
Wireless PIR Motion Sensor Lamp:
This Poweradd solar powered motion sensor light automatically becomes brighter when it senses the motion of someone driving to your house or walking to your door. In detail, the highly sensitive motion sensor system will detecte people when they are walking closer within about 9.8 feet, and the light will be brighter for 30s, then will stay normally dim to save power.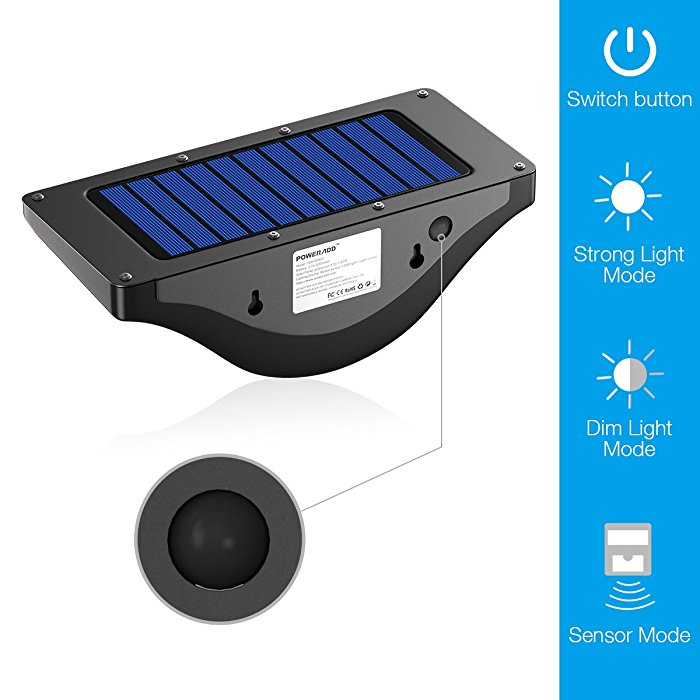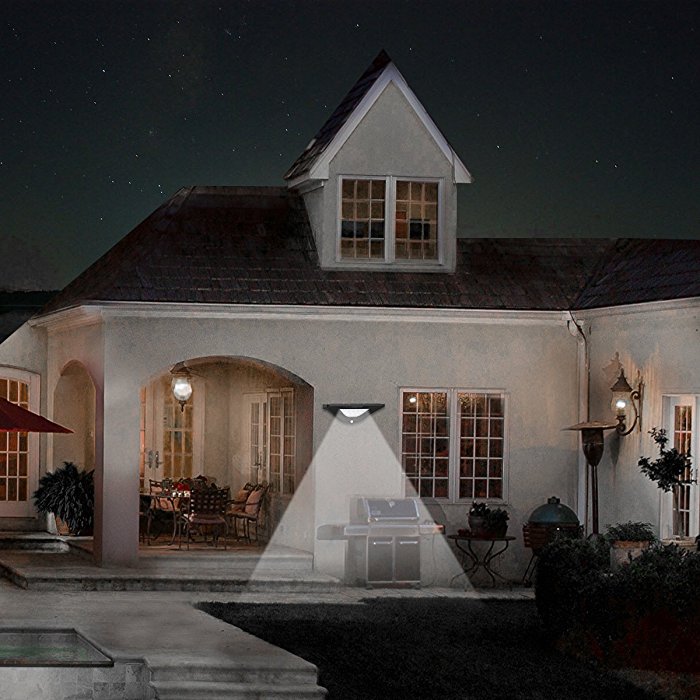 Durable 16 LED Solar Light:
This Poweradd solar powered LED lamp is made of premium waterproof high-impact ABS materials that will withstand rain and other extreme weather conditions due to the IP 55 waterproof rating.  This brand-new solar powered LED light can efficiently absorb sunlight in the daytime and generate electricity for light at night.