Product Description
Poweradd USB Memory Stick 32GB Pen Drive High Speed
200MB/S Read And 200MB/S Write high speed USB 3.0 Flash Drive with Data Encryption Function – Grey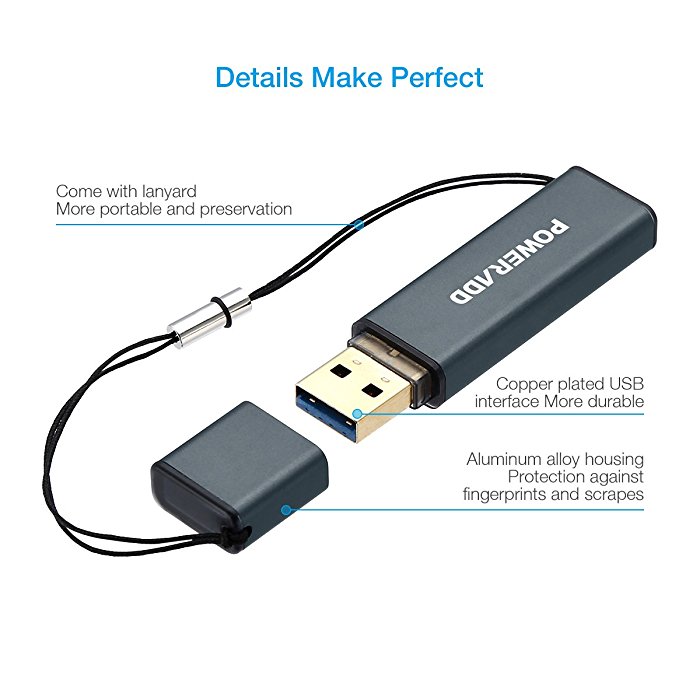 Poweradd Portable 32GB USB Flash Drive
High-speed 32 Gig USB 3.0 Flash Drive: This USB drive has super fast file transfer speeds, 200MB/s for both reading and writing. Compared to traditional 3.0 USB memories, this 32GB USB 3.0 flash drive is much faster.
The USB Flash Drive has anti-virus function to guard against any virus during data transfer. It can automatically check, detect and quarantine virus. Infected files will be automatically quarantined in a dedicated folder to prevent virus infection.
Simplicity and Exquisiteness: This USB drive features a simplified design with beautiful lines and shape. Made of aluminum, it's very durable and will protect itself from accidental damges.
USB 3.0 and 2.0 Compatibility: Poweradd USB 3.0 32GB pen drive works perfectly with USB 3.0 ports and is backwards compactible with USB 2.0 ports.
32GB Memory Storage
This Poweradd USB memory stick flash drive has a decent capacity 32GB which is enough to store a large number of files. With this 32GB memory storage, your USB controller device can read and write data onto the flash memory smoothly as it has enough space for memory storage. Poweradd 32GB USB 3.0 memory stick is good at transferring large files at high speed within a short time. Its file transfer speeds reach 200MB per second for both reading and writing, which is by far faster than commonly-seen 3.0 USB memories.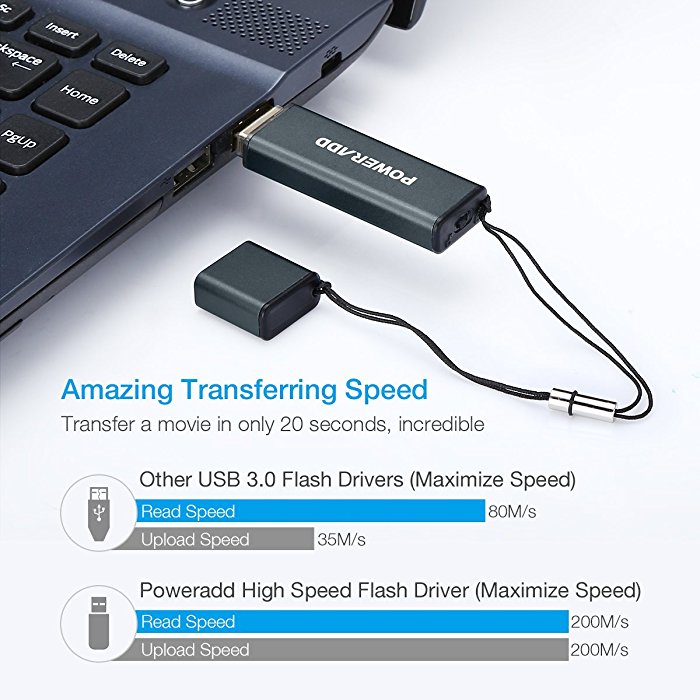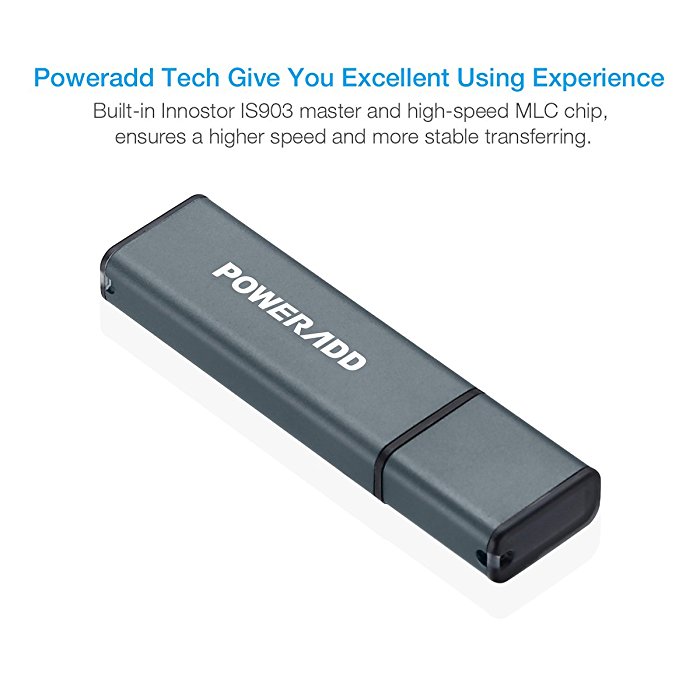 Portable and Useful USB Pen Drive
Thanks to Poweradd's compact and simplified design, this 32GB USB 3.0 pendrive has a lightweight, only 1 ounce around and a user-friendly size with product dimensions: 2.5 x 0.6 x 0.3 inches, making it perfect for carrying around and holding in hand comfortably. It works as a multi-purpose USB stick that can be widely used for personal data transport, secure storage of data, application and software files, updating motherboard firmware, booting operating systems, file backup etc.