产品描述
Electrical Power Strips 3 Smart USB Power Bar Charger Black + White
Multiple AC and USB Outlets for your Electrical Appliances and USB-enabled Devices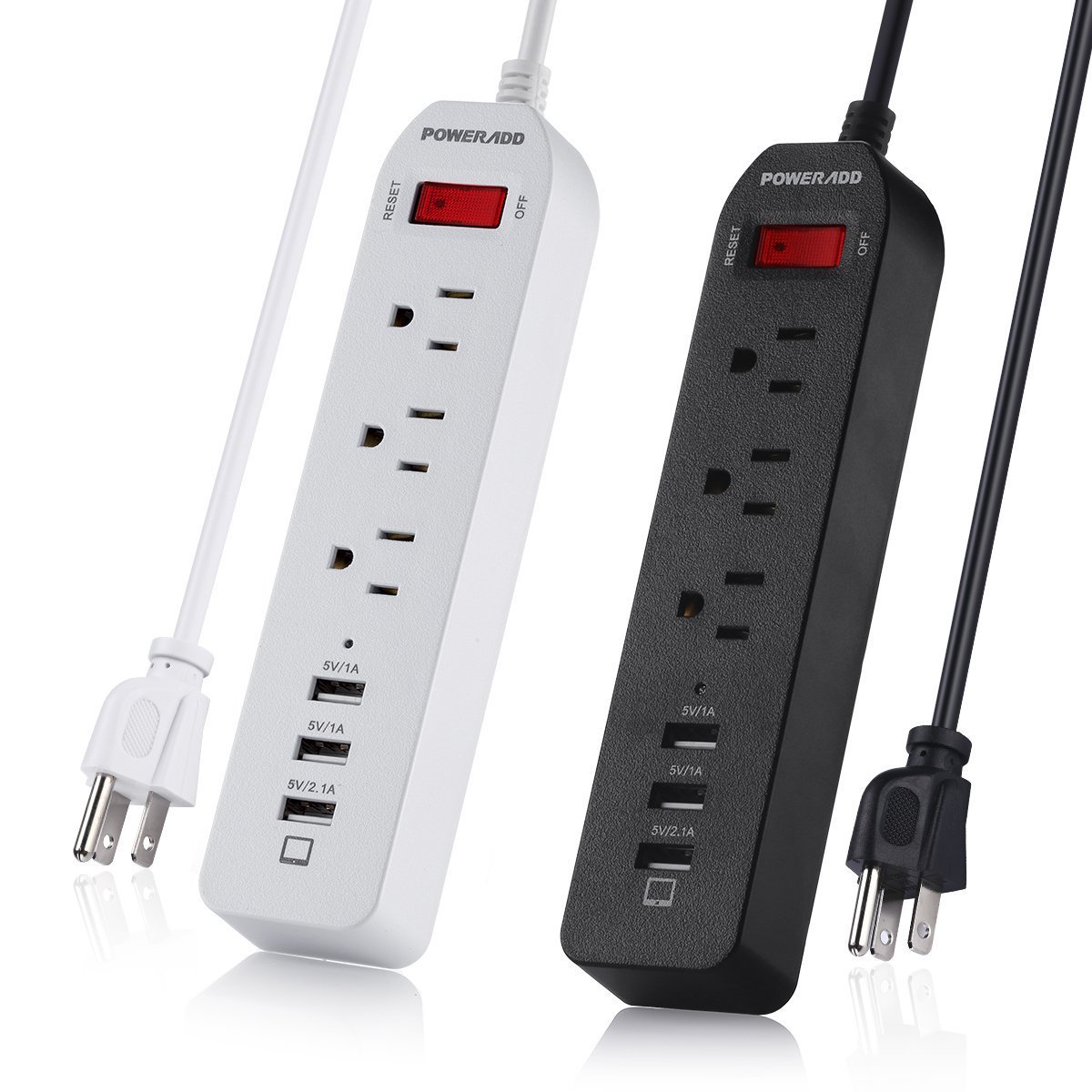 Multiple Outlet & USB Port Power Strip
— These Black and White 2 Pack USB power strips are well made with multiple outlets and USB ports. The 3 AC outlets & 3 USB ports are available for your home and office electrical appliances such as computer, laptop, printer, modem, speakers, mp3 cellphone, tablet and more.
— It can charge 3 USB-powered devices like iPhone, iPad, Samsung, Nexus, HTC and deliver its fastest possible charging speed up to 2.1A.
Durable UL Approved Surge Protector
The safe power strip is solidly built with a 5-foot UL Listed power cord. Its fireproof shell has high conductivity phosphorus copper and high-performance electronic components
Besides, it has advanced built-in protection:
safeguards your home computers, laser printers
broadband modems and home-theater systems.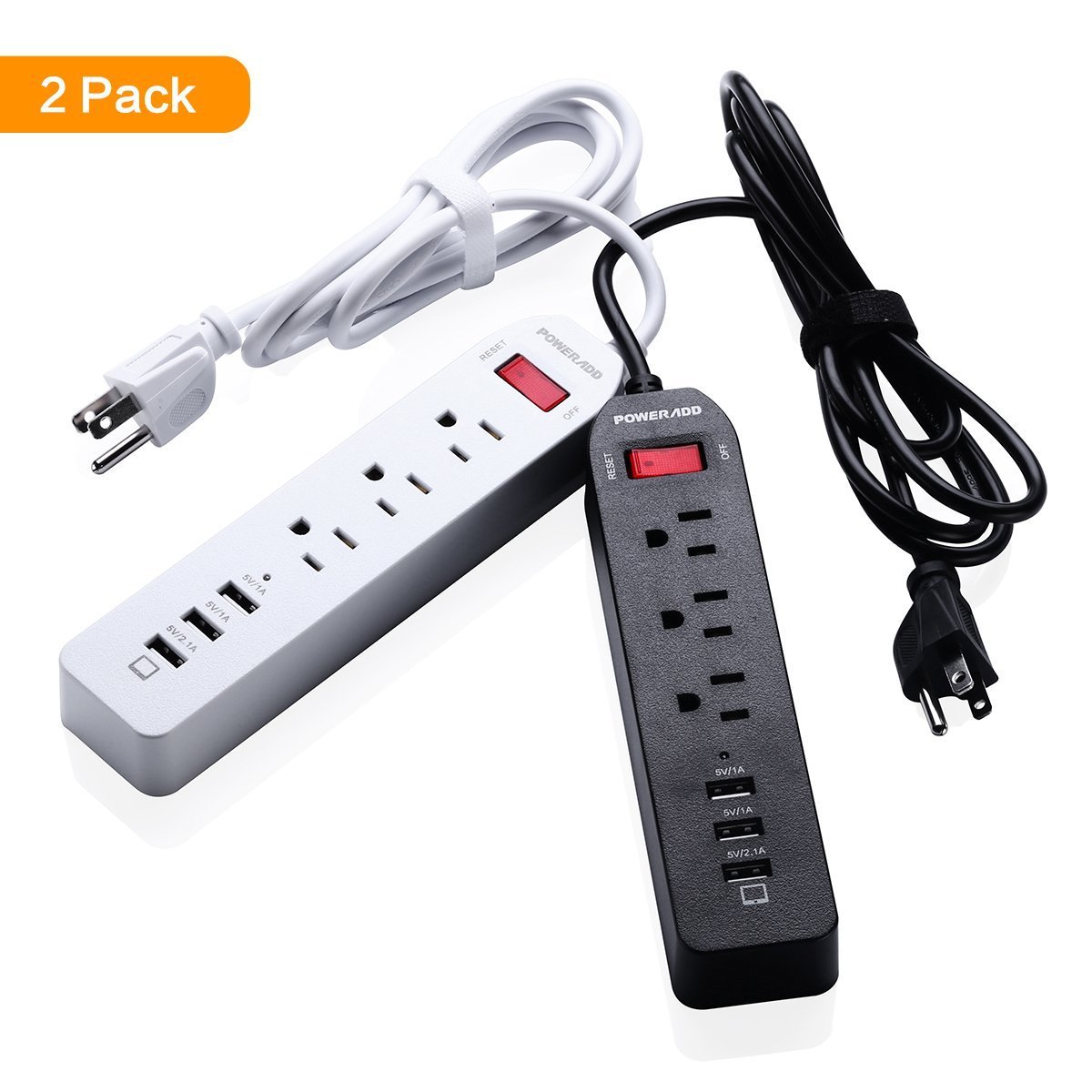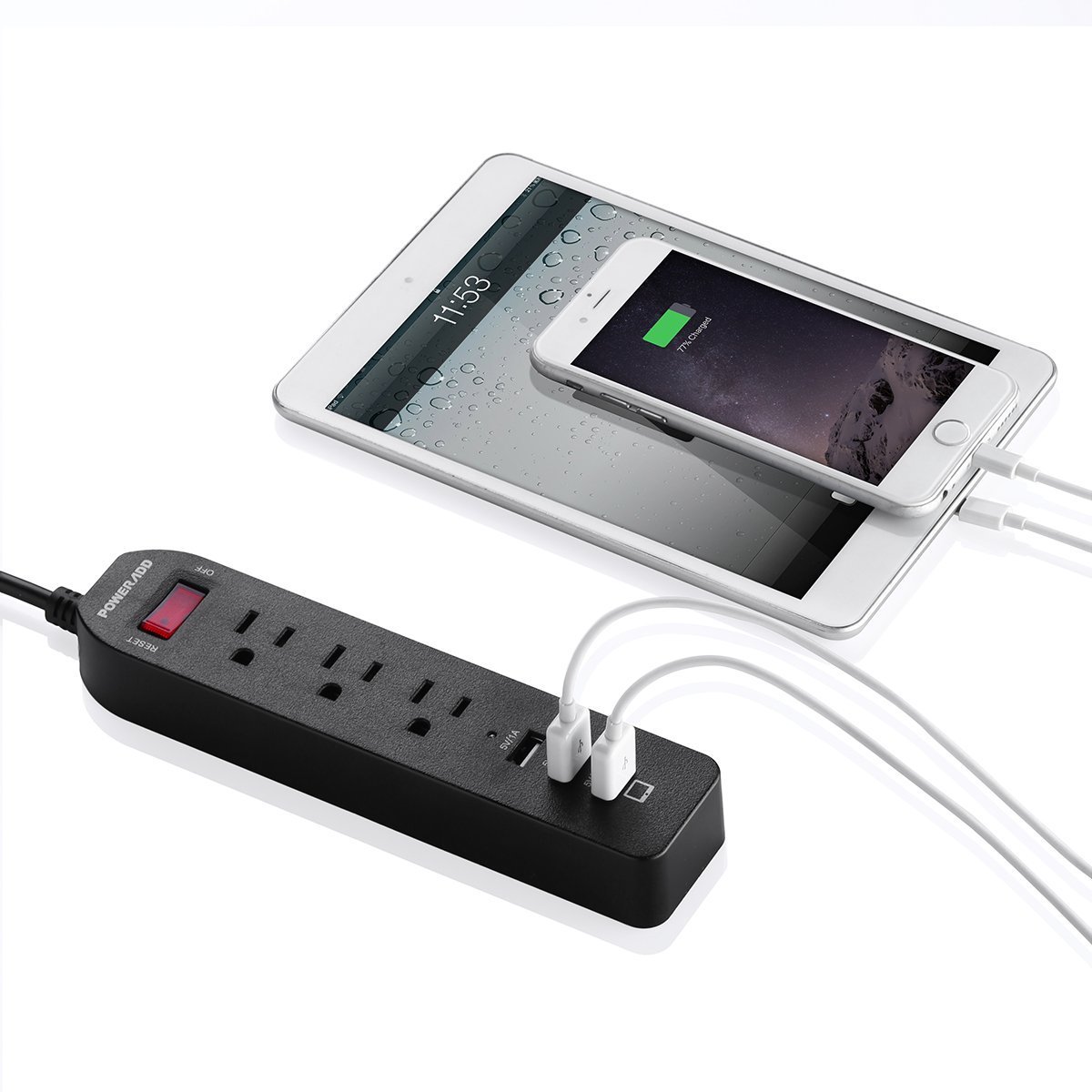 Advanced Specification
Max Power: 1250W
Rated Voltage: 125V
Rated Current: 10A
USB Charger Output: 5V===1A*2 / 5V==2.1A*1 (Max 3.1A)
Outlet Quantity: 3 AC plugs + 3 USB outlets
Material: Fire-resistance PC shell, PVC copper wire
Quality & Safety Power Strip
The UL listed surge protector power strip has a neat design and powerful specs. The fire-resistant PC shell together with PVC copper wire makes the power strip a durable tool for your electrical tool for your home or office.