Product Description
Poweradd Virgo Classic Power Bank for iPhone X , Samsung Galaxy , Nexus
Compact power bank portable charger with digital display showing battery levle accurately.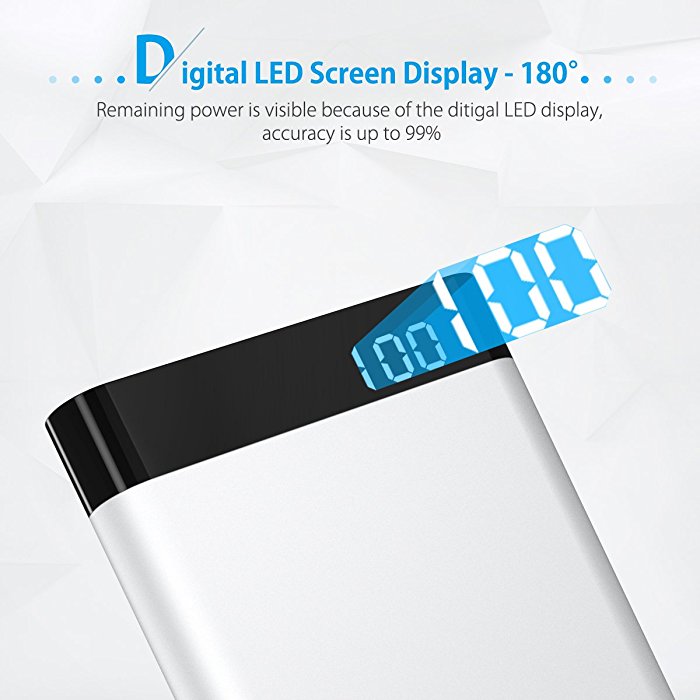 10000mAh Power Bank with Digital Display:
Poweradd Virgo 10000mAh power bank is a typical portable high capacity power bank on the market. The powerful 10000mAh battery is able to give 4 solid charges to an iPhone 6, or about 2.5 charges to a Samsung Galaxy S6. The compact LED power bank can hold enough power for your cell phone on a weekly basis, depending on how frequently you use your cell phone.
Safe Lithium Battery with Protection:
Poweradd Virgo classic power bank uses high quality Lithium polymer battery built in. The Lithium battery is much safer and stabler, making this power bank a highly safe and reliable portable charger on the go. It has built-in intelligent micro chip for protection from overload, overheat, over discharge and short-circuit.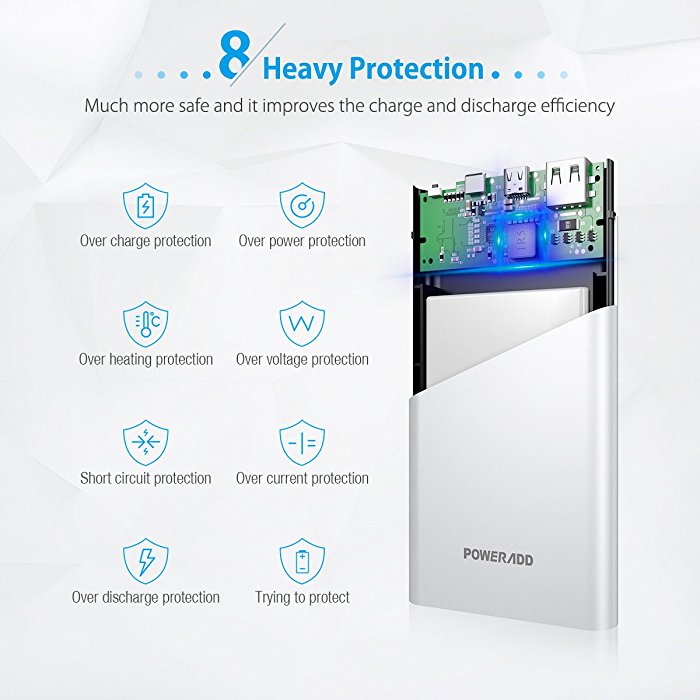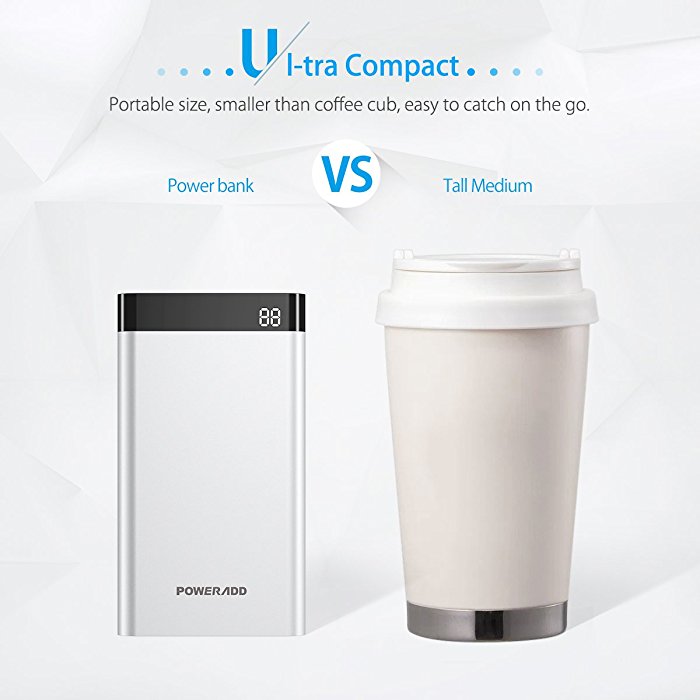 User-Friendly USB Ports:
This high capacity power bank has a convenient USB-C port that provides greatest conveniences for users to charge USB Type C devices effortlessly. The package includes a USB Type C cable and a standard Micro USB charging cable. The power bank can charge two devices at the same time due to the dual USB design with 5V 3A for maximum charging current.