产品描述
Compact Portable Generator Poweradd Charger Center Power Inverter
Alternate Power Supply: Poweradd Power Charger Center serves as a backup power source for outdoor, camping, reading, emergency lightning, field work, SOS light etc, perfect for phones, laptops, TVs and even mini fridges.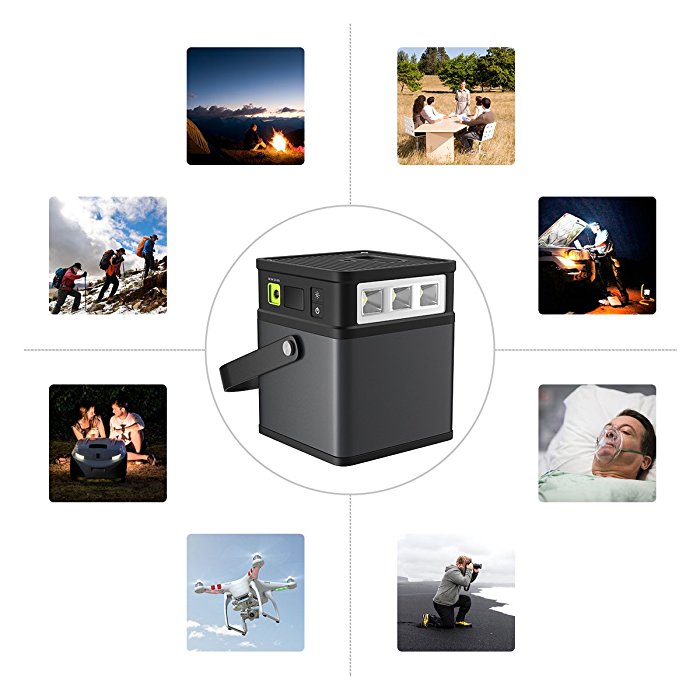 50000mAh Ultra High Capacity Power Bank

Poweradd ChargerCenter is a perfect power supply unit with a super high capacity 50000mAh and a compact portable size. It works perfectly as a multi voltage professional portable charger. With built-in first-rate Lithium ion battteries, this portable power charger is reliable and safe to use on the go. Its powerful power is able to cahrge an iPhone 7 nearly 16 times, an iPad Pro 3 times, a Samsung Galaxy S7 Edge over 8 times. You can also use an USB to Type C cable to connect and charge your New MacBook.
Wide Application
This powerful charger is widely compatible with a great variety of electronic devices, such as smartphones, tablets (Kindle, iPhone, iPad, Samsung Galaxy, HTC, Nokia, Nexus, Motorola, Blackberry etc), GPS, Nintendo Switch NS PSP PS4 Game Controller, Digital Camera, Bluetooth Speaker/Headphones, Mp3 Players etc. It  has 10 different adapter plugs to offer. This mobile charging station can cahrge most laptops, notebooks, such as Sony Dell Hp Toshiba Samsung Lenovo Acer Asus etc.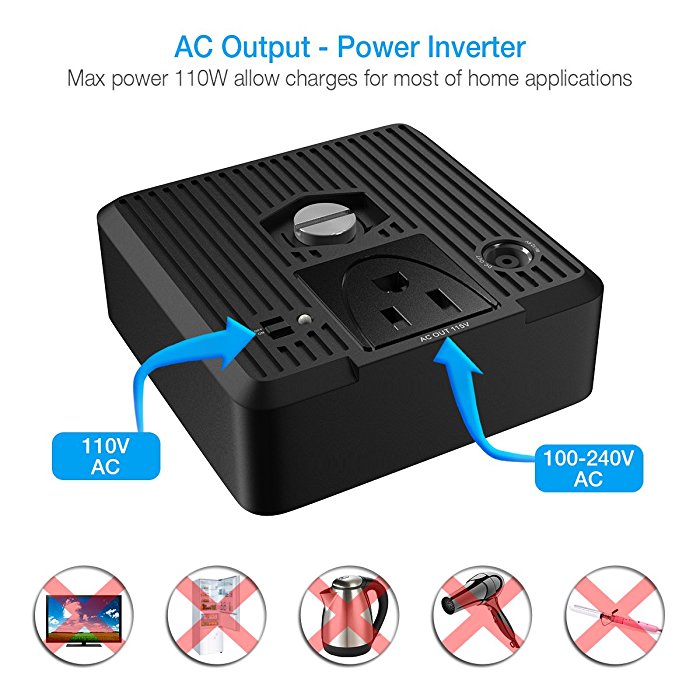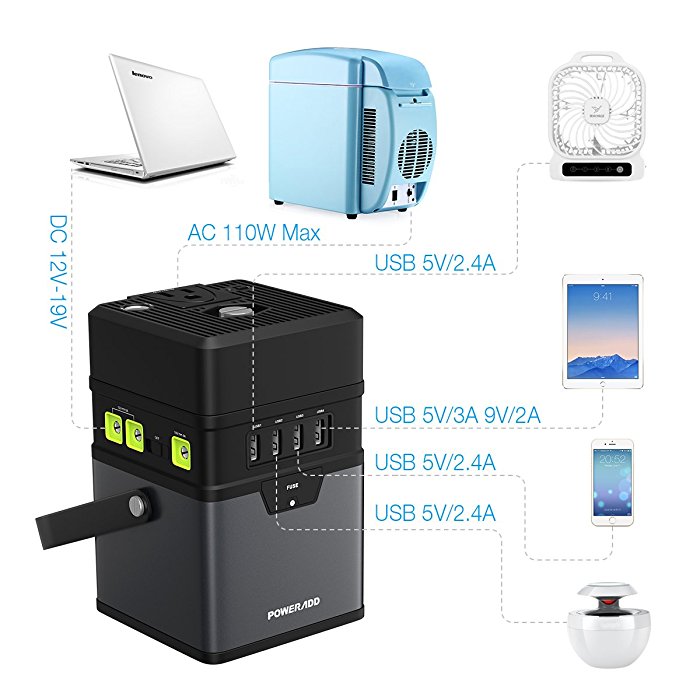 Safety and Protection
The Battery Mangement System effectively improves battery life and prevents over current & voltage, over heating. The advanced Texas Instruments (TI) chips ensures full protection for you and your devices.
Specification:
Battery Type: Samsung Li-ion Battery
Capacity: 10.89V 16750mah 182wh 3.7V 50000mAh
Input: DC 12-24V
Output: DC outputs + USB outputs (Max 100W)
DC(12V/5A*2, 19V/4A) Max 80W
DC 9-12.6V/15A
4*USB Max 56W
USB1 5V/2.4A, USB2 5V/2.4A, USB3 5V/2.4A
USB4 (5V/3A, 9V/2A)
Size: 121*100*100mm
Weight: 1280 ± 10g