产品描述
Poweradd Pilot X7 20000mAh Classic Power Bank High Capacity Portable Charger
Stylish Power Bank with LED Flashlight, High Capacity 2000mAh, Max Output 3.4A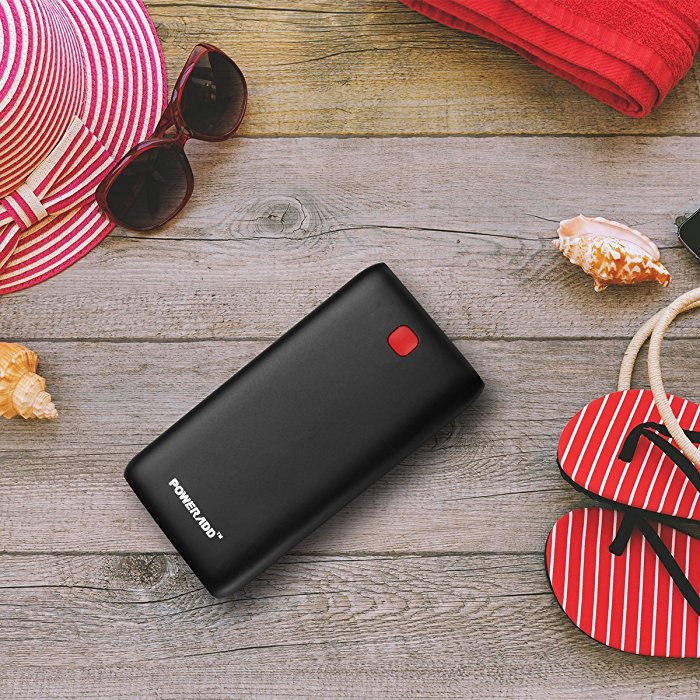 Poweradd Pilot X7 20000mAh Power Bank
Poweradd Pilot X7 is a solidly-built power bank cell phone charger with a huge capacity 20000mAh. This power backup for mobile phones and other USB devices is very helpful as it can hold quite a few charges for daily use. A fully charged Pilot X7 power bank is able to give an iPhone 8 up to 8 charges, or an iPhone X 4.5 charges. This external mobile battery charger has a 5V/2A input that enables you to charge it fully within a shor time.
Power Bank with Dual USB Ports
The upgraded Pilot X7 has 2 USB ports with output current 3.4A(Max) for each port.The dual USB port design allows you to charge 2 devices simultaneously. Poweradd uses Auto-Dectection Technology to optimize the charging speed. When you connect your device, the 20000mAh battery pack will automatically detect the device and manage the charging speed, providing up to 3.4A maximum output current for charging. The fast charging speed will greatly save your time.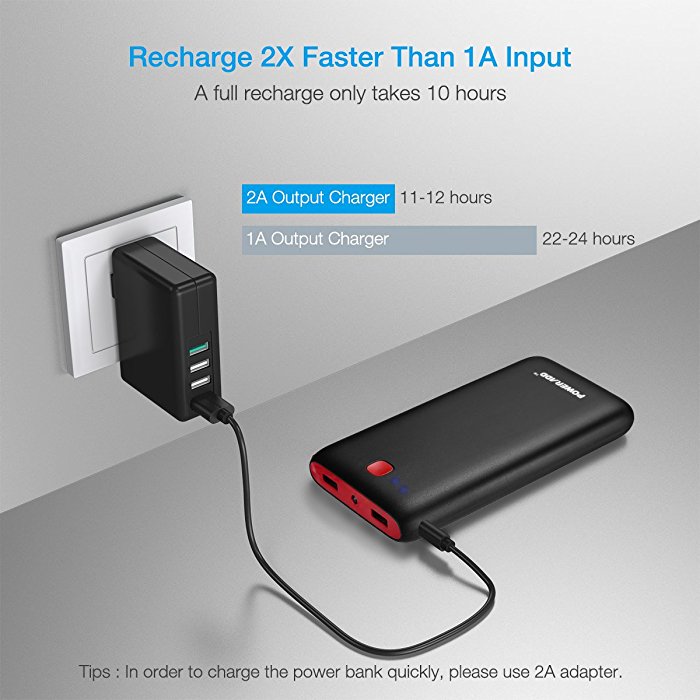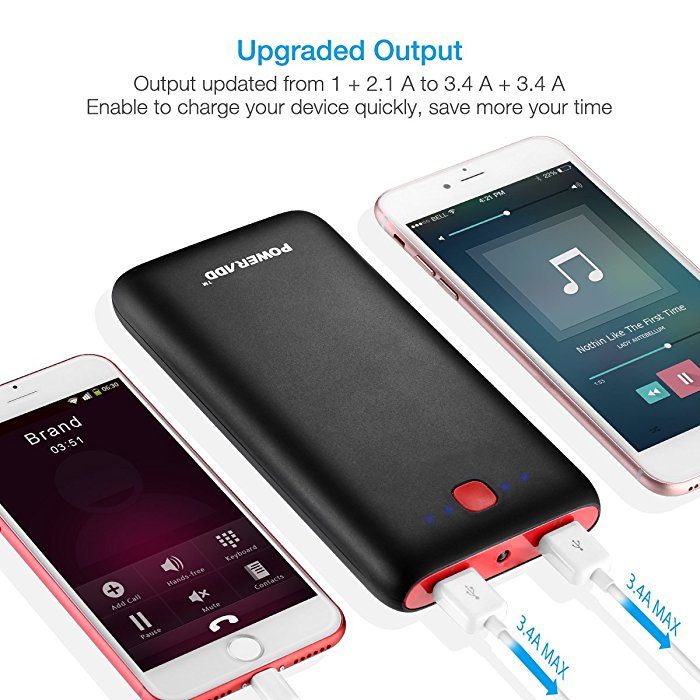 Quality Battery Pack with Protection
This 20000mAh power bank portable charger is made up of first-rate Lithium polymer battery cells, making the battery bank light, sturdy, stable and safe. The Li-polymer battery has great performance in battery life, with up to 500 charge cycles. This high capacity power bank for mible phones is fully protected from overload, over heating and short-circuit as it has integrated micriochip to guard against excessive current and voltage for safety.