Product Description
IP67 Waterproof Outdoor Solar Tiki Torches for Backyard Patio Driveway
The best choice of solar powered tiki torch lights for front door, garden, home decoration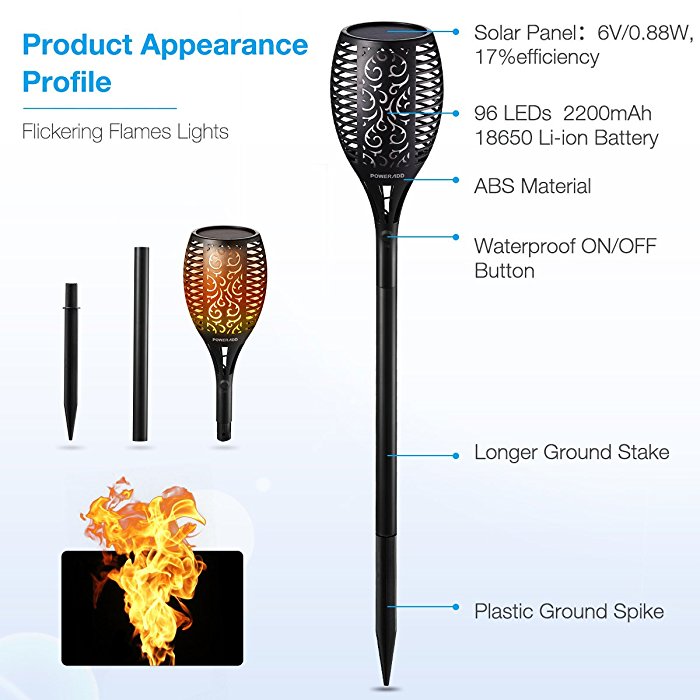 Stylish Outdoor Solar Lights:
The solar torch has a special pattern design on the light bulb that will look like realistic flames when you turn the light on. The flickering flames create beautiful torch effect in the dark. The solar light is made up of 96 small LEDs. A small LED gives off eye-caring flickering warm yellow illumination with 28LM. The outdoor solar tiki torches are perfect for driveway, garden, swimming pool, and decoration for parties, festivals and so on.
Advanced Automatic LED Torch:
This solar flickering LED tiki torch is able to automatically detect the environment around it. It will turn itself on or off when the built-in daylight sensor detects it's night or day. The solar LED light is an intelligent and energy-saving product. With the help of Dust-to-Dawn Auto On/Off Function, you will find your life much easier when you need a light outside your house.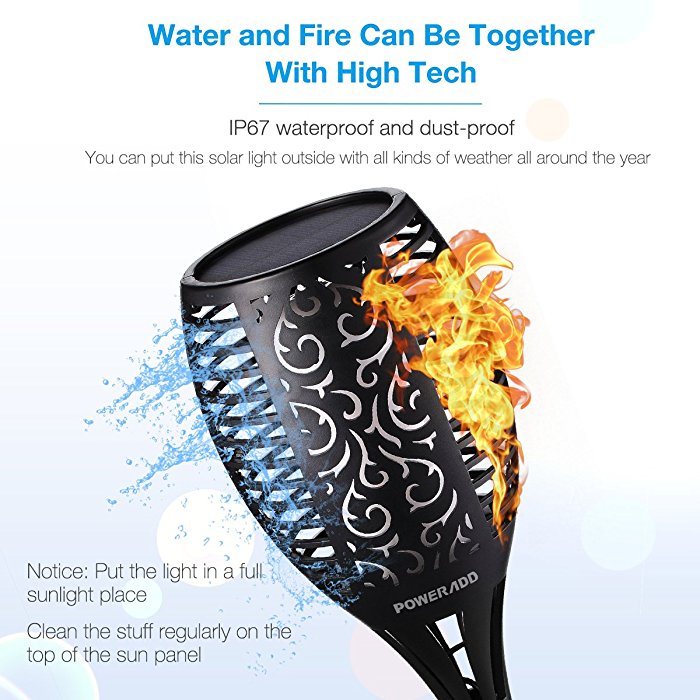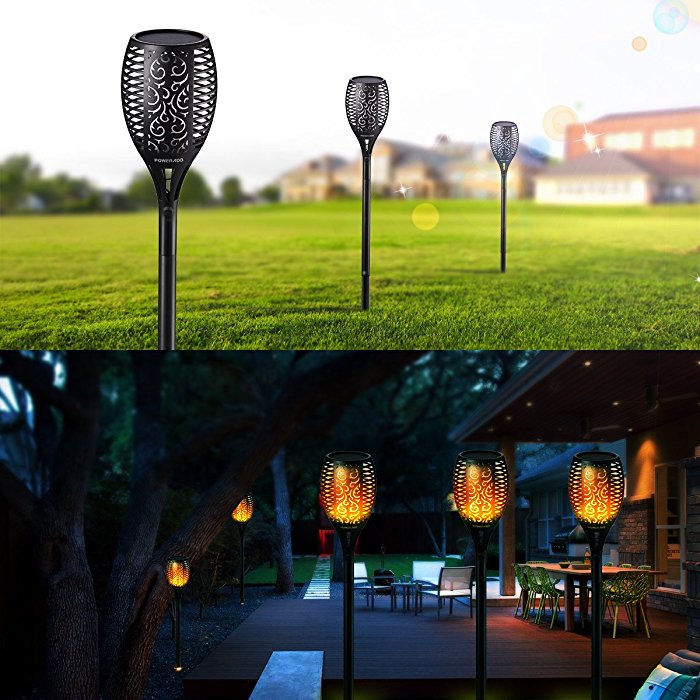 Specifications:
Solar Panel Power Rating: 0.88W, 17% Efficiency
Battery Type: 2200mAh 18650 Li-ion Bbattery
Weight: 230g
Size: 320 * 120 * 120mm
LED: 28LM * 96 PCS
LED Span Life: 50,000 Hrs
Solar Charging Time: 7-10 Hrs Under Sunlight