Product Description
Landscape Wireless Solar Powered LED Flood Lights Outdoor Waterproof
Solar Powered Outdoor Flood Lights for Path, Road, Garden, Yard, Patio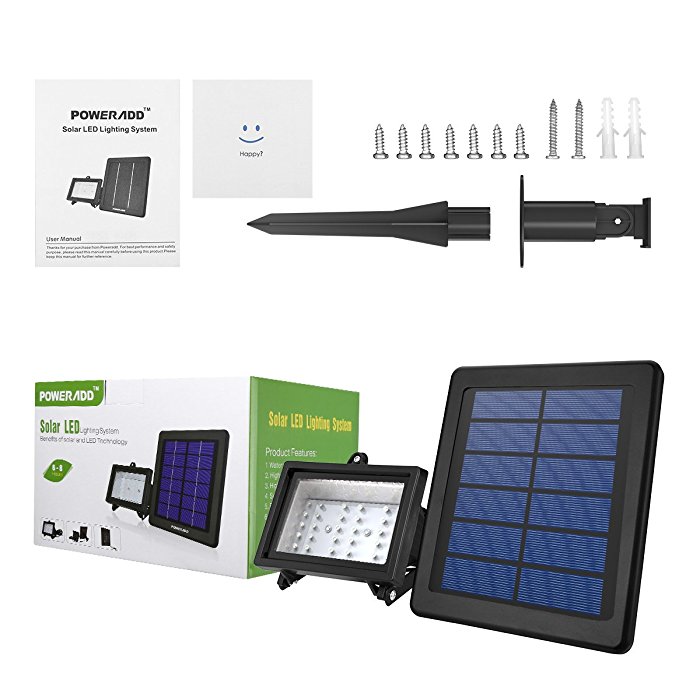 30 LED Solar Flood Light Features
Waterproof and Durable Solar LED: Made of quality ABS for the casing, and IP 65 waterproof rating materials, this durable solar lamp is designed to be used outside with up to 10 years' lifespan.
Rechargeable LED Floodlight: It has a 9.7V/2000mAh built-in rechargeable Li-polymer battery, requiring 8 hours' charging time, offering 6 to 8 hours' illumination.
Super Bright Solar Lights : The lamp has 30 LEDs to give bright light to your garden, backyard, driveway, pathway, patio, etc.
Easy to Install: This waterproof outdoor solar LED flood light is easy to install with quick-release design.
Waterproof Wireless Solar Light
This brand-new solar powered LED flood light can efficiently absorb sunlight in the daytime and generate electricity for light at night. It has a built-in 9.7V/2000mAh battery that can be easily recharged and store solar power through the day.  This Poweradd solar powered LED lamp is made of premium waterproof ABS and aluminum alloy materials that enable the outdoor lamp to work normally as a night light in rainy weather conditions due to the IP 56 waterproof rating.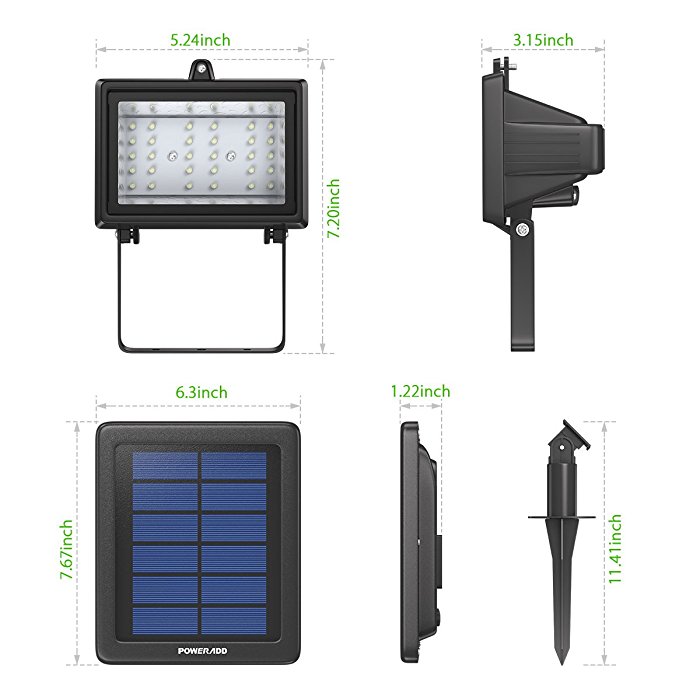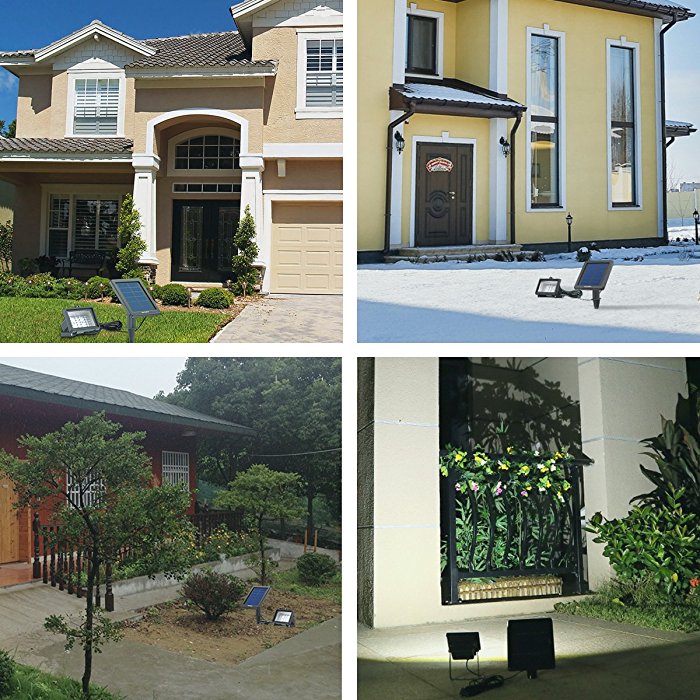 Super Bright 30-LED Solar Lights
This motion sensor wall lamp has highly sensitive motion sensor. The solar light will automatically turn itself on when it senses a person approaching. It's well built with 30 LED lights combined, which provides great illumination for you at night.