Product Description
iPhone Headphone Jack and Charger Adapter , iPhone Splitter Cable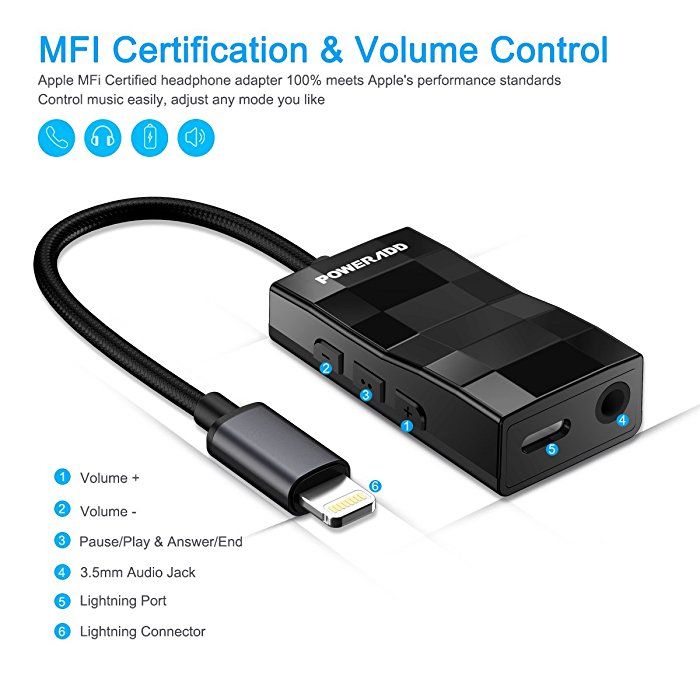 MFi Certified iPhone Headphone and Charger Adapter:
This 3.5mm audio+Lighting charge adapter allows you listen to music and charge your device simultaneously. It's widely compatible with devices that has a Lightning port and supports iOS 10 or later versions, including iPod touch, iPad and iPhone. It's ideal for all headphones/earphones with a 3.5mm jack port.
This 2-in-1 interface design enables you to charge your device at 2A charging current and control music tracks. The adapter is powered by your device without the need for other battery. The iPhone splitter cable is made of 100% quality copper wire to ensure excellent sound quality and stable charging.
This multifunctional adapter serves more purposes for you, including phone calls, SIRI voice, and data transfer. It supports up to 96 kHZ and 24-bit audio output with 122dB SNR. It ensures the HD sound quality for your Apple Lightning earphones.
This lightning to 3.5 mm headphone jack adapter is made of quality nylon jacket and pure oxygen-free copper materials for great durability. It ensures superior sound quality without noise or sound sitrotion. It requires no app or software to proceed. Just plug and play. The adapter is compact and lightweight for you to carry around easily.
Multi-functional iPhone Splitter Adapter:
This 2 in 1 Headphone + Charging Adapter is designed for iPhone 7/8 / X with Apple Official MFI certification. It fits Apple devices perfectly. It supports IOS10-ISO11 version, there is no need to install any software, just plug and play conveniently. This adapter can charge and control music playing simultaneously. You can freely adjust music modes with the control buttons. The adapter also features SIRI assistant, phone calls and remote functions. It's compact, lightweight and portable for you on the go.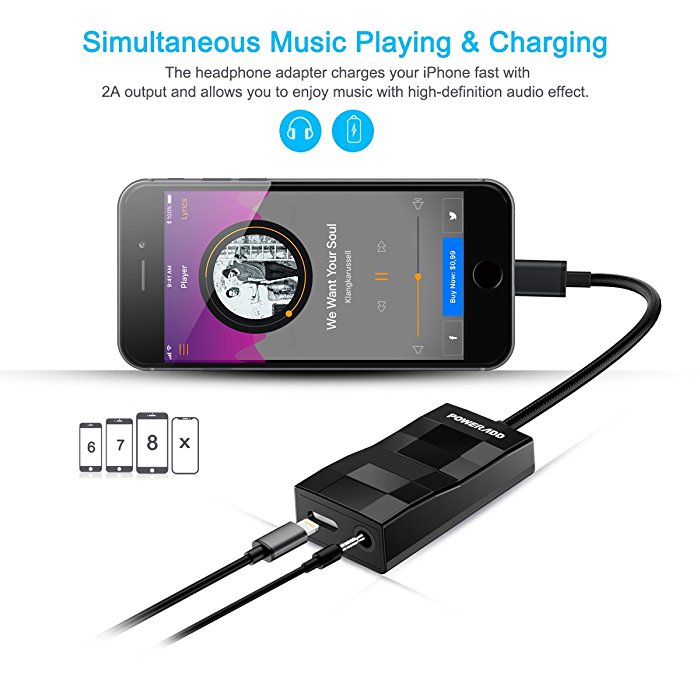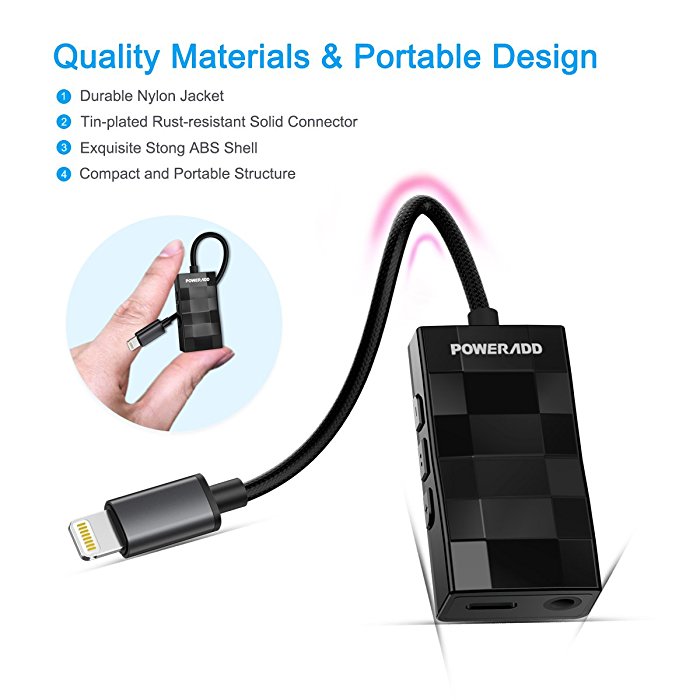 Convenient High-Tech iPhone Splitter Adapter:
This iPhone headphone jack and charger adapter is energy-saving, quiet, accurate and quality. You can enjoy authentic audio sound without noise or delay. It allows you to hear voice in phone calls without any delay. Despite small size, the lightning charger and headphone adapter is high-tech and multifunctional. It can help play music, charge, remote control, start SIRI and phone calls. Besides, better noise cancellation makes your phone calls extremely clear. No built-in battery and it's driven by your Apple device, which can reduce the trouble of usual charging alone and can play for a long time.