Product Description
Premium Nylon Braided USB Type C to USB 2.0 Cable Fast Charging Cord
USB Type C to USB 2.0 Cable (3.3ft 1M) for Google Pixel, Nexus 6P/5X, LG G6 V20 G5, Galaxy S8/S8+, HTC 10 and More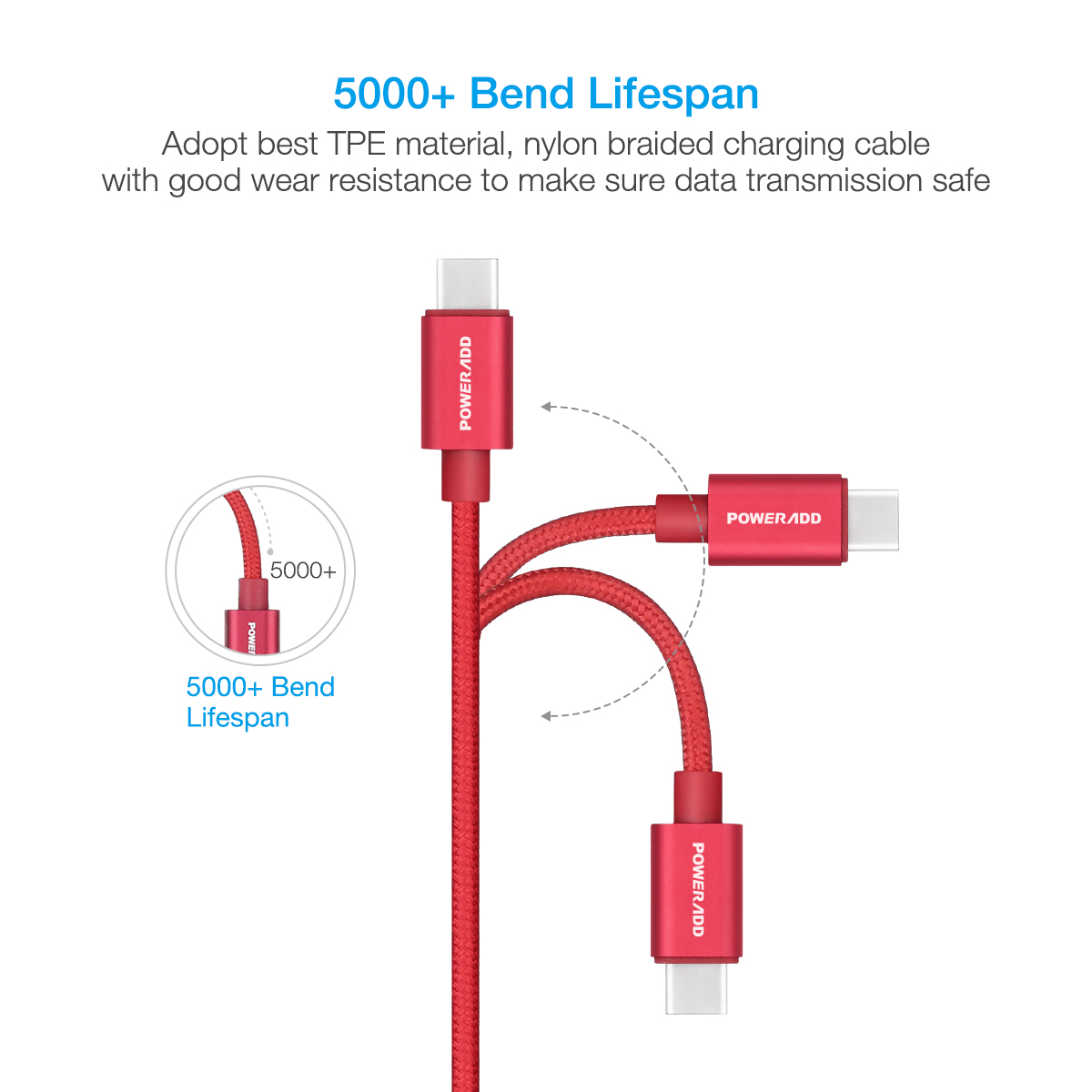 3 Pack USB C Cables:
Poweradd 3 pack USB Type C cords feature 3 different colors, Black, Silver and Red. The package comes with a carrying pouch.
User-friendly Type C Connector: The USB C cable connector has a reversible use design, making your connection much easier. The connector is made of high quality compact aluminum to extend service life.
Great Durability: This nylon braided USB C charging cable has been through 5000+ times bend test and 500+ insertion and extraction test to ensure its long lifespan and reliable durability. Nylon braided USB cables are tangle-free and not easily coiled.
Quick Data Syncing USB Cable: the USB C cable offers you fast charging time and high speed data transfer by the premium pure copper wire core and TPE material built in.
Nylon Braided Type C Charging Cable
Newly Designed Type C Cables: These 3 pack USB C cables are made of high quality materials, together with sophisticated technologies on the reversible Type C connectors for better performance and safety in connection. These durable USB Type C cables last longer than other cables due to the nylon braided design which offers great protection for the charging cord.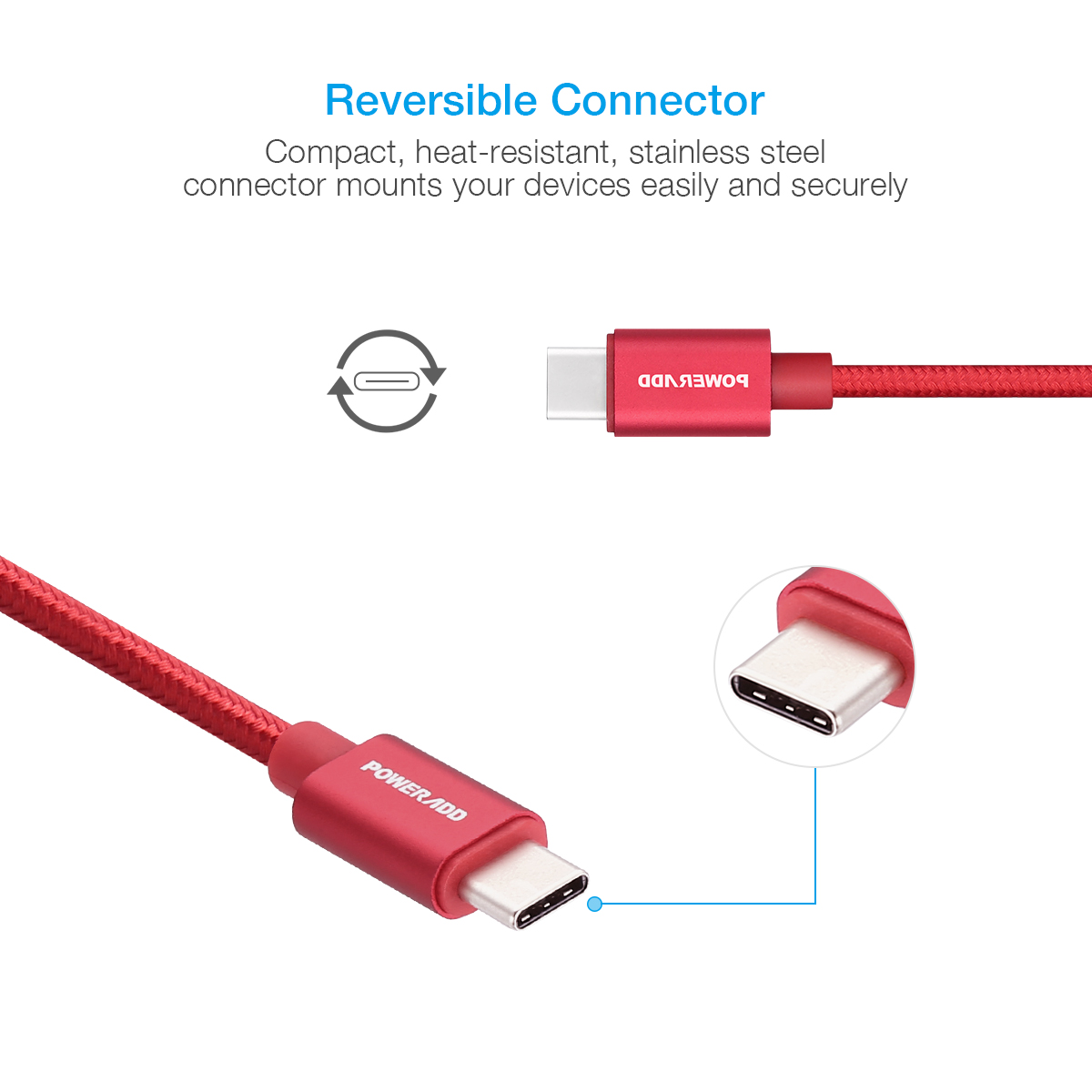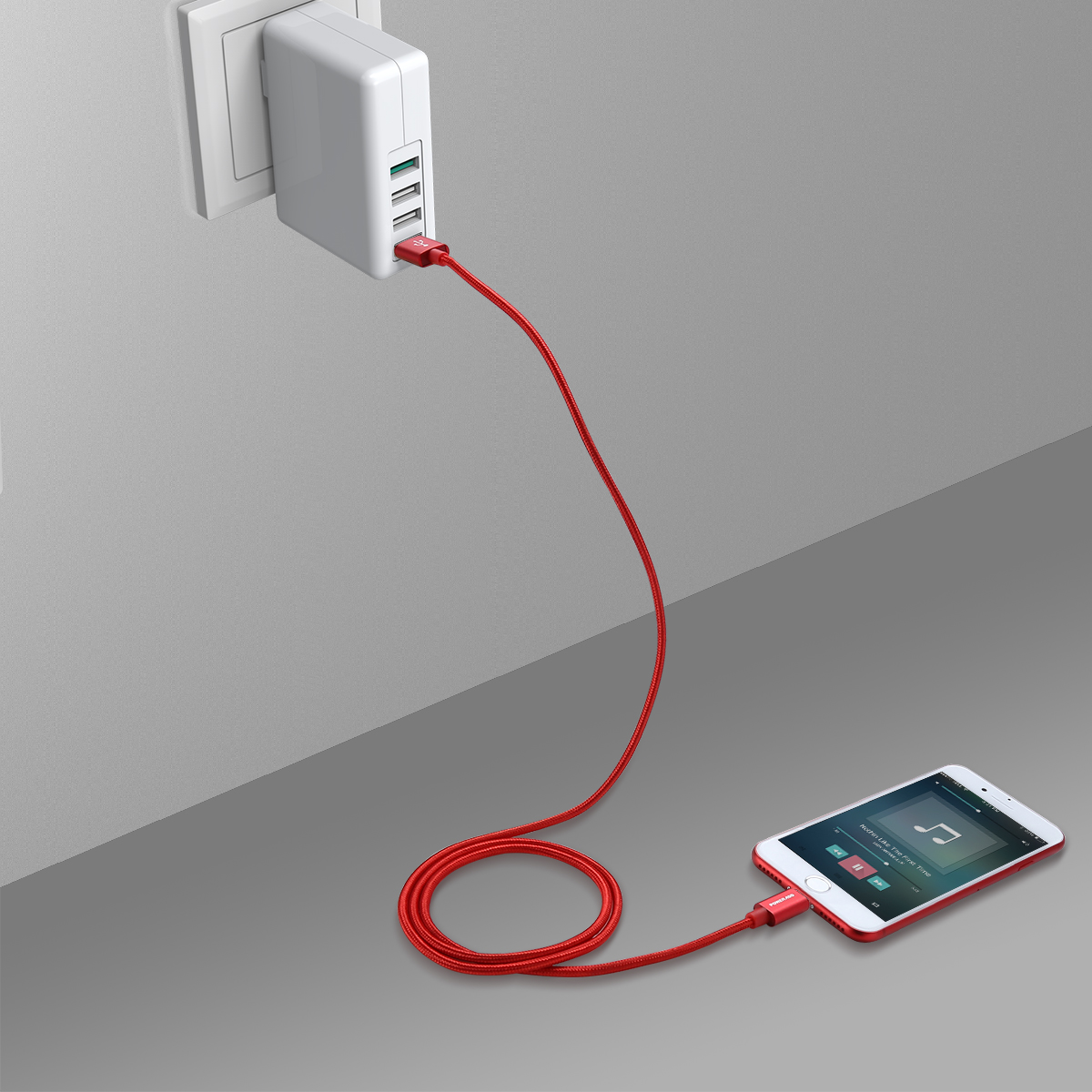 Premium Connector
These Poweradd USB C cables have premium aluminum alloy connectors that are made of pure copper wire core and TPE material. These well made connectors perform brilliantly in quick charge and data transfer. The USB C cable has excellent charging efficiency, up to 3A output for the maximum, and up to 480MB/S high transfer speed. These 3 pack sturdy USB C cables are 3 feet long( 1 meter). This length enables this flexible nylon braided USB C cable to work conveniently in connection. You'll skip the struggle over a short, tight USB cable. These USB cables can connect your devices 3 feet away.