Product Description
Silver High Capacity Portable Battery Charger For Smartphone / Tablet
Unique Dual Input Power Bank: Lightning Input & Micro Input Design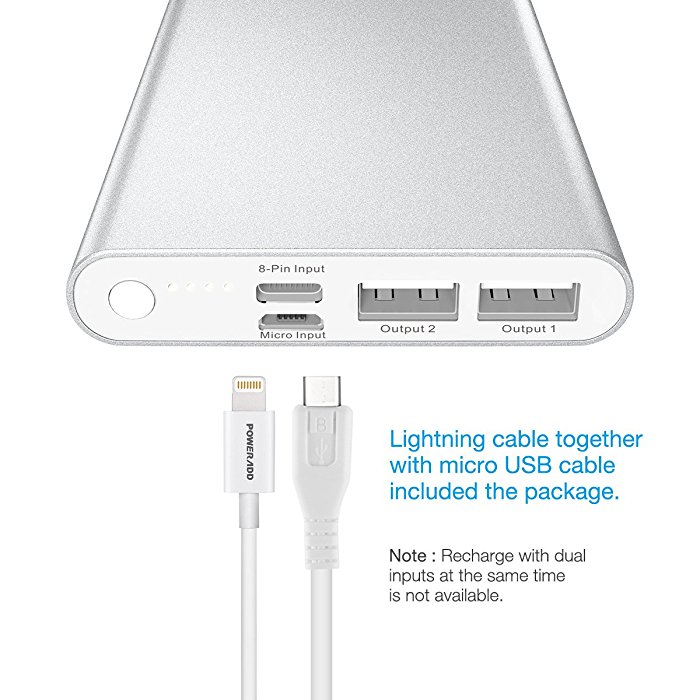 Upgraded Pilot 4GS Pro Power Bank

Poweradd Pilot 4GS Pro power bank is an upgraded version to its previous Pilot 4GS. 4GS Pro has one more Micro input and one more Micro USB cable to offer. The power bank comes with a lightning 8-pin cable too, which allows you to charge an iPhone 6s and a Samsung Galaxy S7 simultaneously, for example. Please note that the power bank does not support using the dual input ports simultaneously as the maximum input is 5V/2A.
Intelligent Charging
Poweradd Pilot 4GS Pro power bank has smart output ports which can automatically detect your USB device's optimal charging current and arrange the fastest charging speed. The charging current can reach to up to 3 Amps for the maximum. It will take about 1 hour to charge an iPhone 6 fully. The high capacity portable battery charger is able to give over 4 full charges for an iPhone 6/6s, or about 2 charges for an iPad Mini.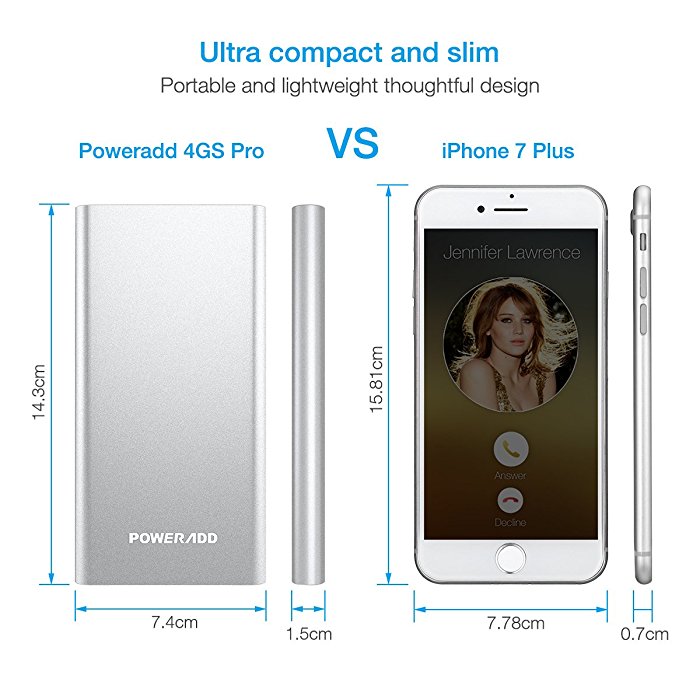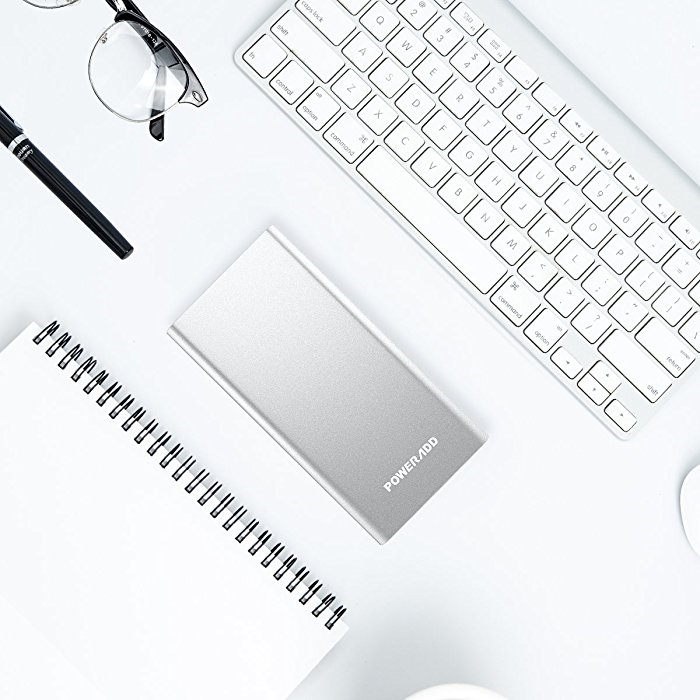 Reliable Protection
The power bank has Grade A+ Li-polymer cell and premium Microchips built in, which fully proect your USB devices from overload, over heating, over voltage, current and over discharge, and short circuit. The built-in battery has 500+ recharge cycles for great longevity.
Power Bank Specification:
Battery Type: A+Li-polymer
Capacity: 12000mAh/44.4Wh
Input: Lightning port 5V/2A(max)
Micro Input: DC 5V/2A(max)
Output: DC 5V/3A*2 (max), total 5V/3A (max)