产品描述
Poweradd Pilot 2GS 10000mAh Power Bank USB Charger For Mobile Phone
Poweradd Classic High Capacity Power Bank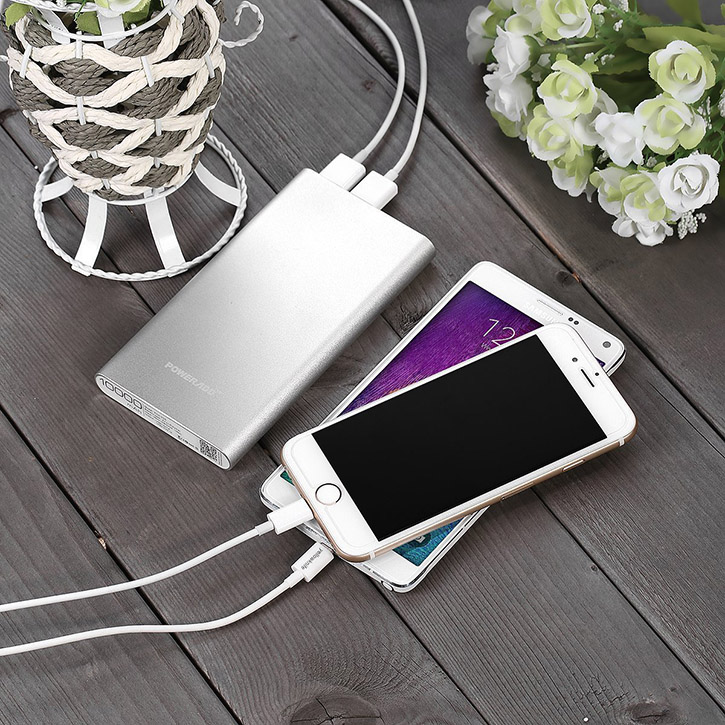 Portable & Capable
Poweradd Pilot 2GS portable charger  features prominent competitive edges in the aspect of performance. Pilot 2GS's high capacity of 10000mAh promises the fastest charging time with a 2.1A adapter, which is definitely twice faster than the general 1A input. Once fully charged, the incredible high efficiency and great capacity enables it to charge an iPhone five times, a large capacity phone like Galaxy S4 three times, or an iPad almost twice. The battery pack can put out 21 watts which can extend an iPod's charge 150-plus hours and an iPad more than seven hours. With the great capacity of 10000mAh, Pilot 2GS is able to finish high power output conversion, which is by far better than ordinary mobile power output.
Dual USB Simultaneous Charging
Pilot 2GS's particular dual USB (1.0A + 2.1A) ports enable 2 devices to charge simultaneously. Simultaneous charging is of crucial importance when you are using both a cellphone and an iPad. And under such circumstance, you can share charging with your friend at the same time. The faster charging 2.1A output is easier to recognize for the unique blue color.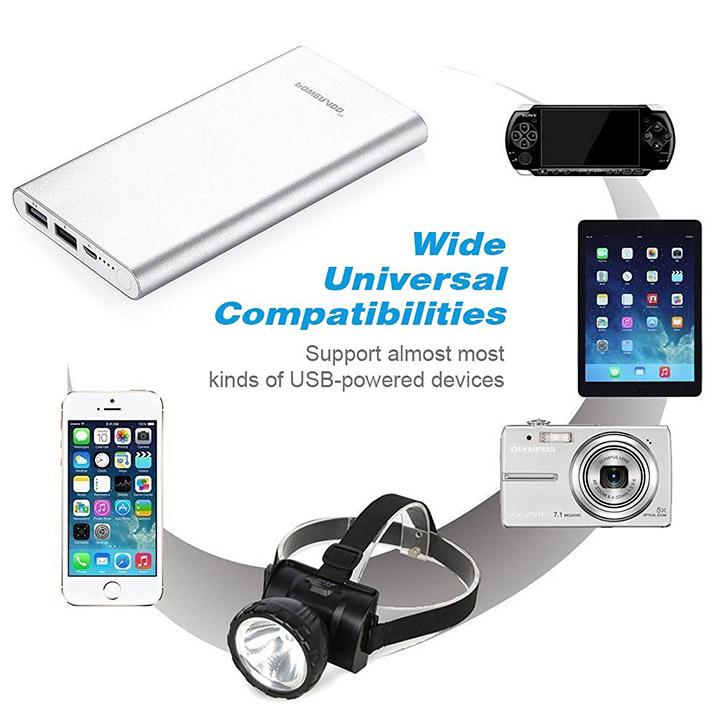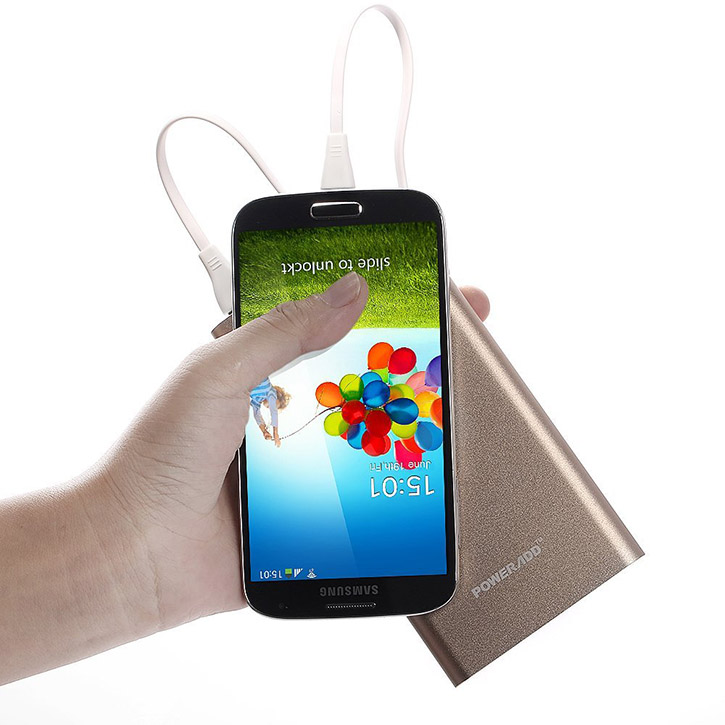 High Technology and Safety
The powerful Pilot 2GS charger is equipped with A+ Li-polymer battery cells and built-in microchips. Moreover, Pilot 2GS has some built-in precautions for itself and the devices you are charging. These precautions automatically implement overpower protection. When power is fully charged, the charging process will be ceased. And the charger will completely turn off when it's not been used for over 10 seconds to save power. With such protection, you don't have to worry about overcharge problems. Such high-tech precautions ensure safety and the lifespan of the charger.
A 3-in-1 USB Cord
With a 3-in-1 USB cord, you can charge almost all your devices no matter they are equipped with a mini USB, micro USB or a 30-pin Apple cord.