Product Description
Qualcomm Quick Charge 3.0 Portable Charger 20100mAh Power Bank
High Capacity Qualcomm Quick Charge 3.0 Power Bank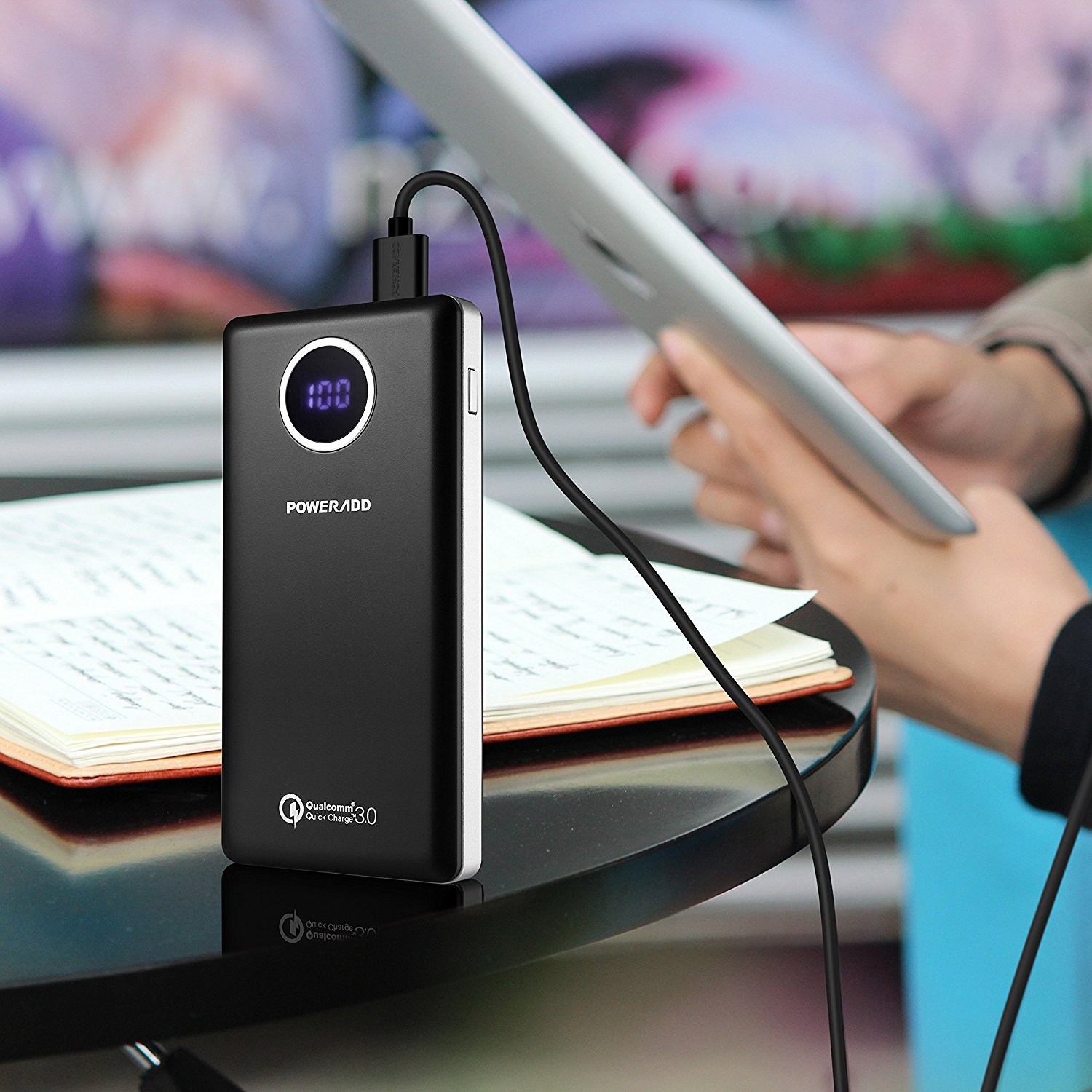 Qualcomm Quick Charge 3.0 Charger
The advanced Qualcomm Quick Charge 3.0 Technology allows you charge your devices up to 80% battery level within 35 minutes. Quick Charge 3.0 USB port provides great conveniences for daily charging. QC 3.0 is 4 times as fast as standard chargers in charging speed. This portable charger's QC 3.0 USB port is also backward compatible with QC 2.0 and QC 1.0.
High Capacity 20100mAh Power Bank:
This high capacity power bank has a powerful built-in battery with 20100mAh capacity. When this charger is fully charged, it's able to charge an iPhone 6s 8 times, or charge a Samsung Galaxy 6 5 times, or charge an iPad Mini 2.5 times.
High Output USB Ports
This Qualcomm quick charge 3.0 portable charger has 2 USB output ports with total output 5V 3.8A for great efficiency in charging your smartphones and tablets. The dual USB design enables you to charge 2 devices at the same time. The charger has quick input port 5V-9V/2A, 12V 1.5A. It will save you much time charging it fully.
Portable Size:
This portable power bank is designed to be compact and stylish. The compact power bank has a portable size 5.8 x 2.8 x 0.8 inches, for you to carry around easily. The small power bank is made of durable material for the exterior hard shell.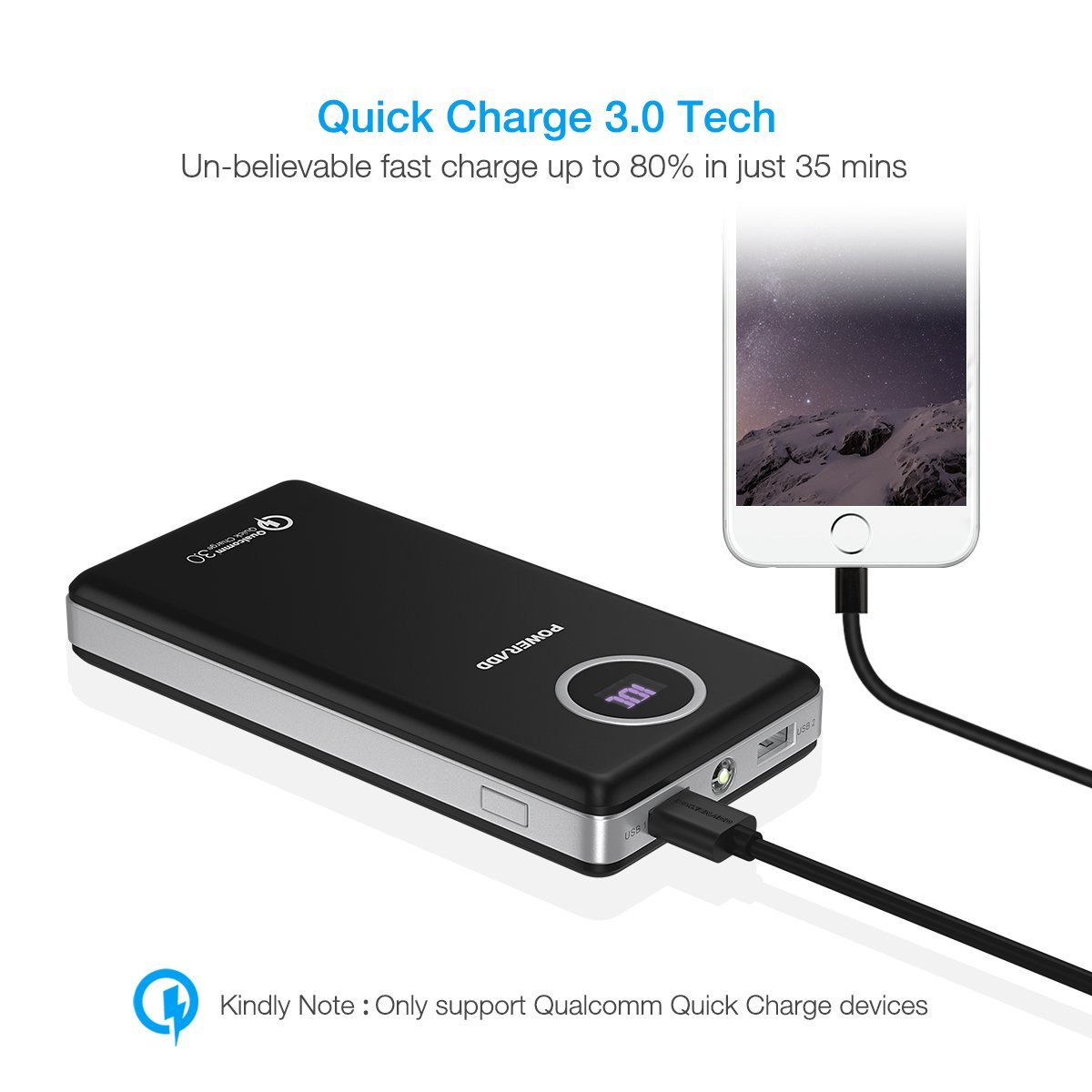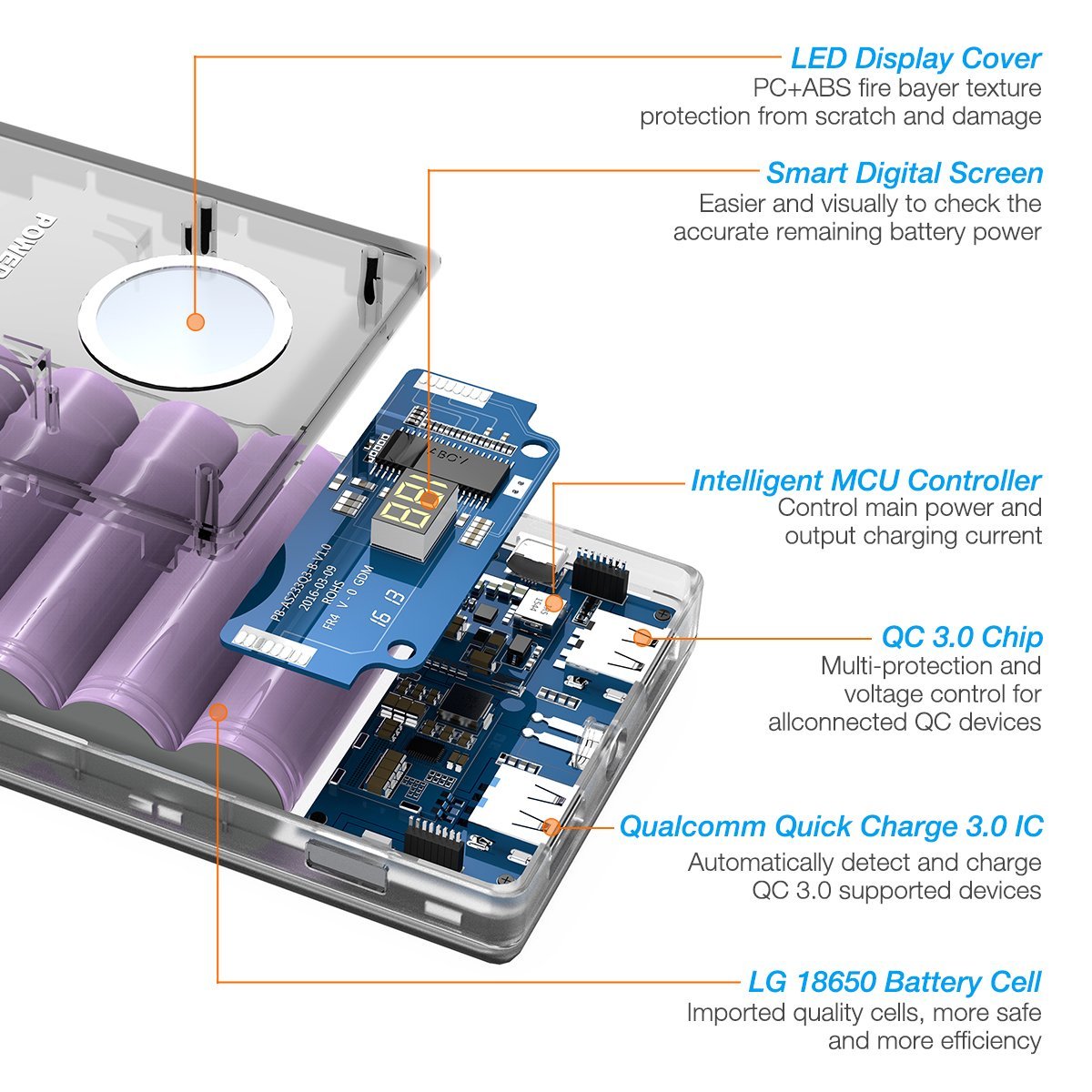 QC 3.0 Power Bank Specification:
Battery Type: Li-ion battery
Battery Capacity: 20100mAh
Input (Micro): 5V-9V/2A, 12V 1.5A
Output: USB1: 5V-6V/3A, 6V-9V/2A, 9V-12V/1.5A
Output: USB2: 5V/1A
Dimensions: 5.8 x 2.8 x 0.8 inches
Weight: 13.4 ounces