Product Description
3 Outlet Surge Protector with 2 USB Ports / 1 Type-C Port / Night Light
The wall outlet adapter features an integrated sensor to light up the darkness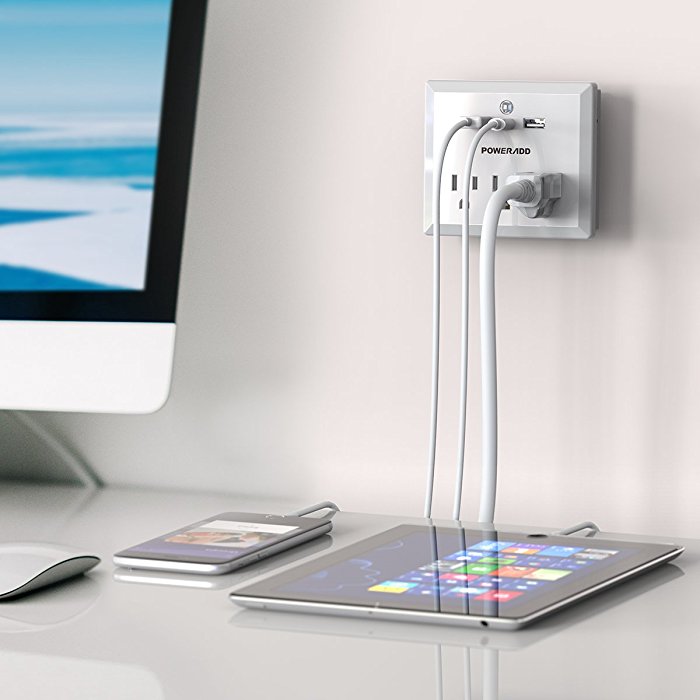 Wall Outlet with Automatic Night Light
This USB and AC wall charger uses an integrated sensor to provide a warm white automatic LED dusk to dawn light. When the wall outlet detects darkness, the LED light will turn on automatically.
The wall charger has 3 AC outlets, 2 Micro USB ports and a USB-C port. The multiple AC outlets and USB ports meet the need of charging a few electrical appliances and USB devices simultaneously.
The 3 outlet surge protector with 2 usb ports has full protection against over charge, high temperature, over voltage, over charging current and short circuit. The wall outlet is built with a heavy-duty cord with fire-retarded jacket for protection.
The wall outlet needs low electricity to work. It's a new type of energy efficient product. You just need to pay about $0.13/kWh per day on a 12 hours basis.
Multi-purpose Wall Adapter:
The wall adpater serves multiple purposes well. You can charge your USB devices thanks to the USB ports. You can connect your electrical appliances to the 3 AC outlets. It can also work as a night light. The automatic dusk-to-dawn LED light can detect dark enviroment automatically. The light will automatically turns on at dusk and turns off at dawn. Or you can switch it to "OFF" to save energy. When the sensor is off, you can control the light manually.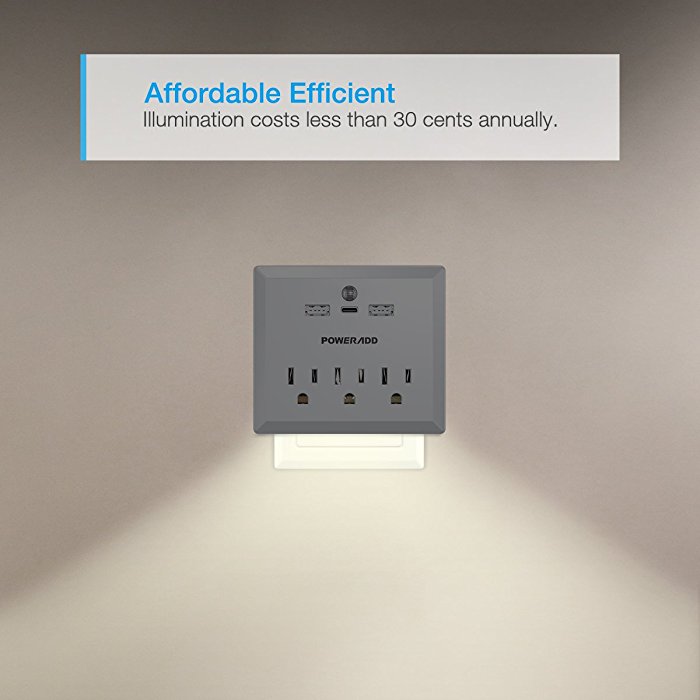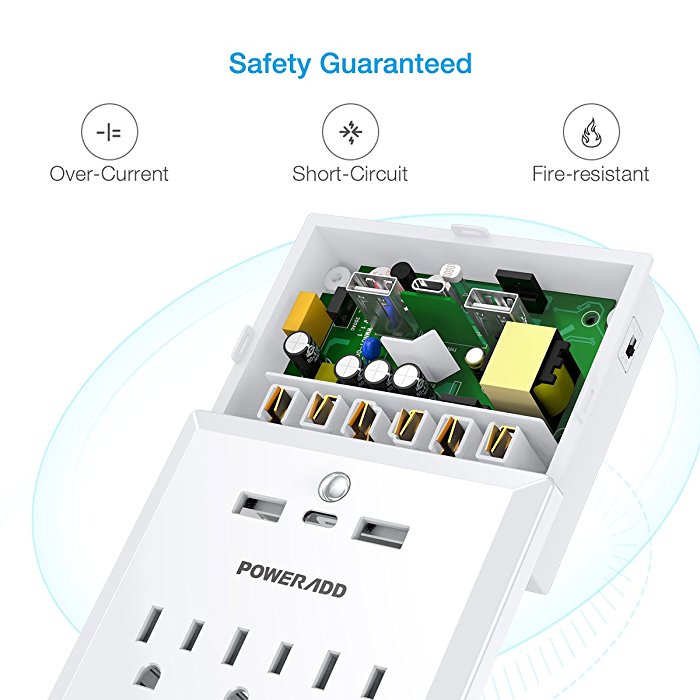 Specification:
Max Power: 1875W
USB Charger Output: 5V/2.4A
Type-C Charger Output: 5V/3A
Outlets & Ports: 3 AC Outlets + 2 USB Ports +1 Type-C Port
Material: Fire-resistant PC shell
Package: Wall Outlet×1; Instruction Manual×1