Product Description
Folio Smart PU Leather Bluetooth Keyboard Case for iPad Pro 12.9 inch
Most durable PU leather and easy Bluetooth pairing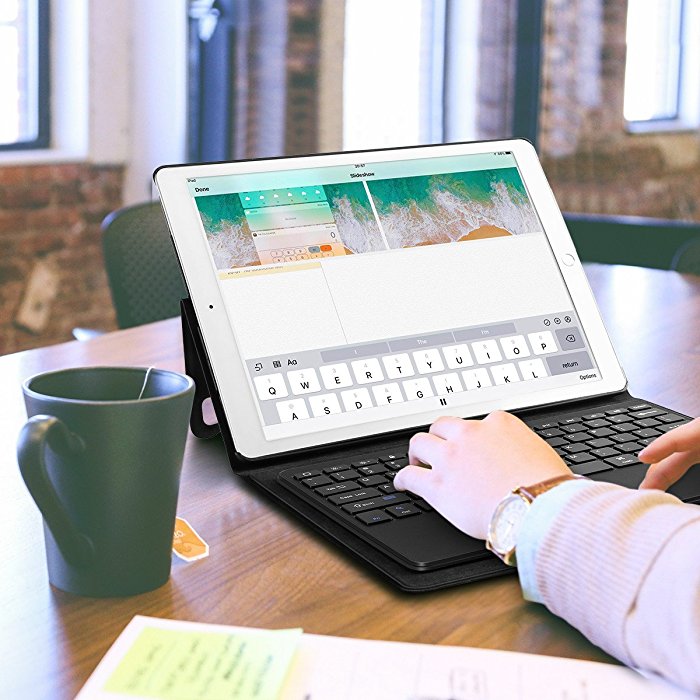 Durable Removable Keyboard Case for iPad
This keyboard case can be applied for Apple iPad Pro 12.9 (1st Gen 2015)/iPad Pro 12.9 (2nd Gen 2017). It doesn't fit other iPad models.
The iPad case is made of highly durable PU synthetic leather. It can effectively protect your iPad from scratches and scrapes.
The case has a strong magnet inside. The magnet enables the case to attach to this detachable keyboard automatically.
This Bluetooth wireless keyboard has Bluetooth 3.0 with easy Bluetooth connection witin 33 feet.
This tactile keybaord has great ergonomics for the 14 high-performance optimized keys.
Convenient Keyboard Case with Protection:
This iPad case with detachable keyboard folds to the back when you remove the keyboard. You can enjoy comfortable typing when the case is folded to the back. The durable case offers great protection for your iPad. It's sturdy and highly protective. It can protect your iPad against accidental scratches and scrapes, daily wear and tear. The durable PU leather case perfectly fits your iPad. It holds iPad securely in place for protection. The leather Bluetooth keyboard case has a powerful built-in battery which enables it to work for 15 hours. The keyboard has intelligent sleep and wake function for energy saving.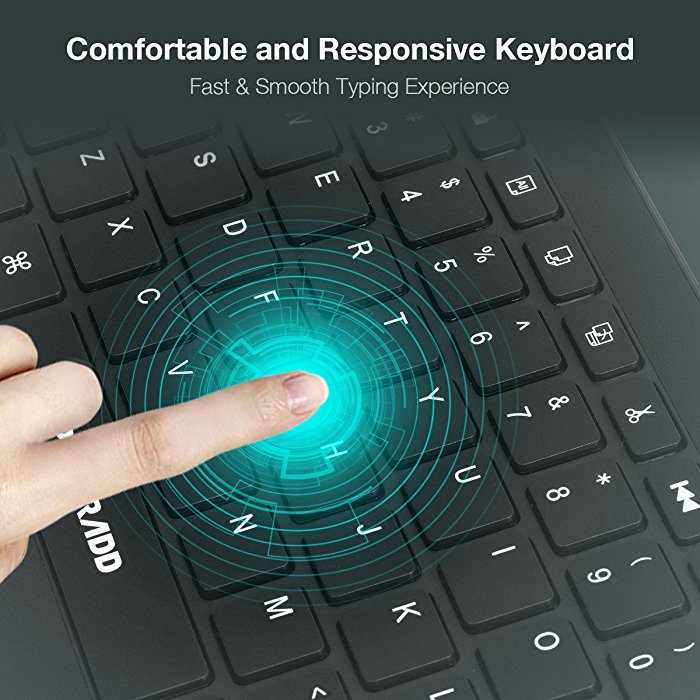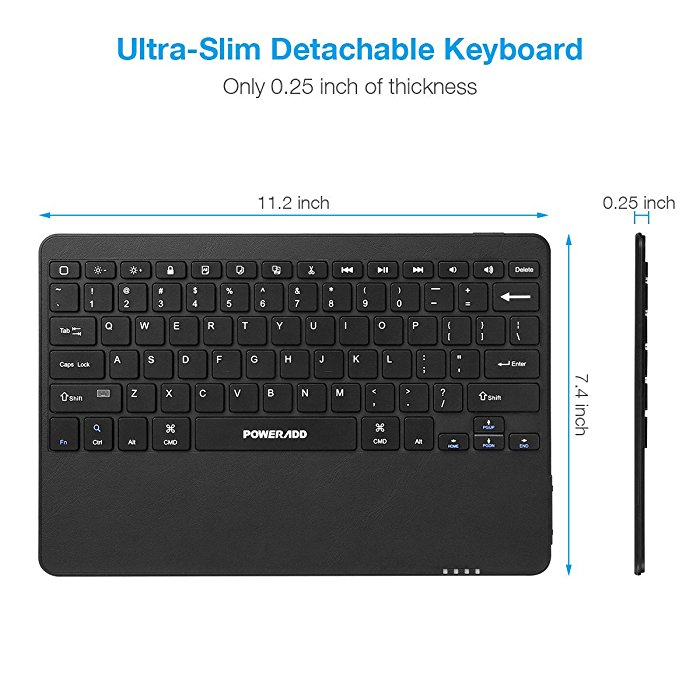 Keyboard Case Specification:
Working Time: 120 hours
Standby Time: 300 hours (Max)
Materials: PU leather+ PC shell+ ABS keyboard
Net Weight: 744g (26.24 ounces)
Battery Capacity: 300mAh (Lithium polymer battery)
Input: Micro USB charging 5 V
Charging Time: 1-2hours
Voltage : 3.7V
Working Distance: 33 feet