产品描述
Breathable Soft Gel Bike Seat Cover , Mountain Bike Saddle Cover
The best seat cover for your bicycle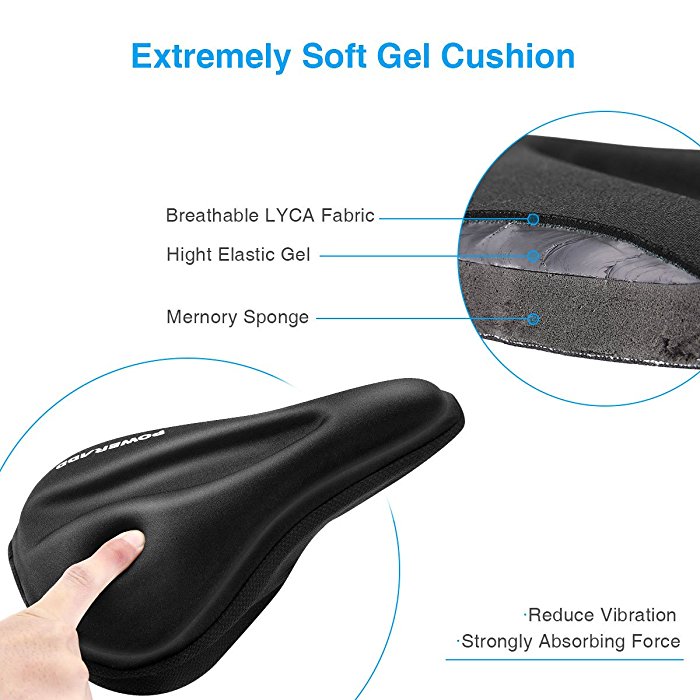 Ergonomic Comfortable Bike Seat Cover
This gel cushion bicycle seat cover is beautifully designed with great ergonomics.
There are grooved shapes designed in the middle for better air flow.
The bike saddle cover is made of high quality soft gel.
The thick gel filled bike seat saddle cover offers great comfort for cyclists.
The cushion has first-rate LYCA cloth for the surface.
It's beathable for comfortable long hours' riding.
Quality Mountain Bike Saddle Cover:
This bike saddle cushion is made of strongly-built LYCA fabric and high quality gel. The LYCA fabri cushion won't be deformed easily for long hours' sitting. The 7 cm thick seat cover is able to reduce vibration on rough roads. The bike seat cushion is widely compatible with most bicycles, for  mountain bikes mostly. It can accommodate most sizes. The elastic and strong mesh fabric bottom allows the cushion to fit bike saddles of different sizes.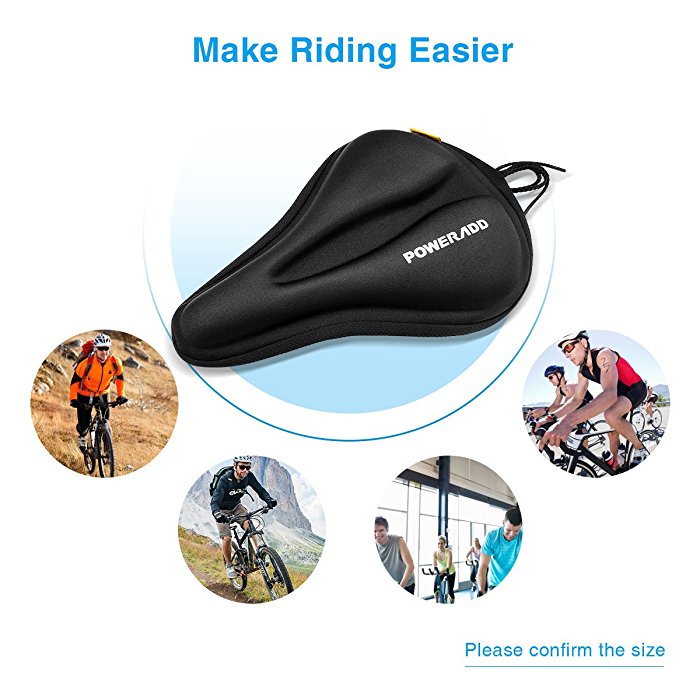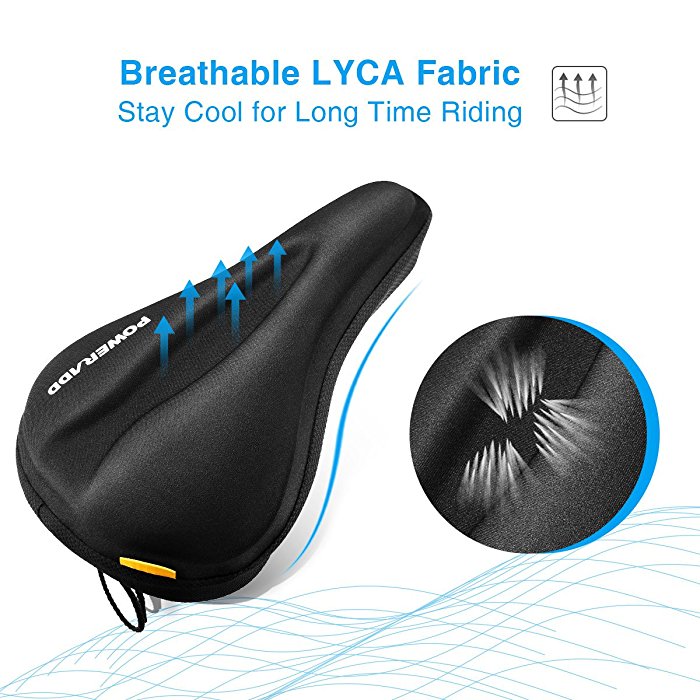 Bike Seat Cover Specification:
Name: Soft Gel Bike Saddle Cover
Cloth: LYCA
Color: Black
Dimensions: 21.5cm x 28cm
Compatibility: Mountain bike seats, road bike seats and other bike saddles