Product Description
Portable Wireless Bluetooth Stereo Speaker With Built-in Microphone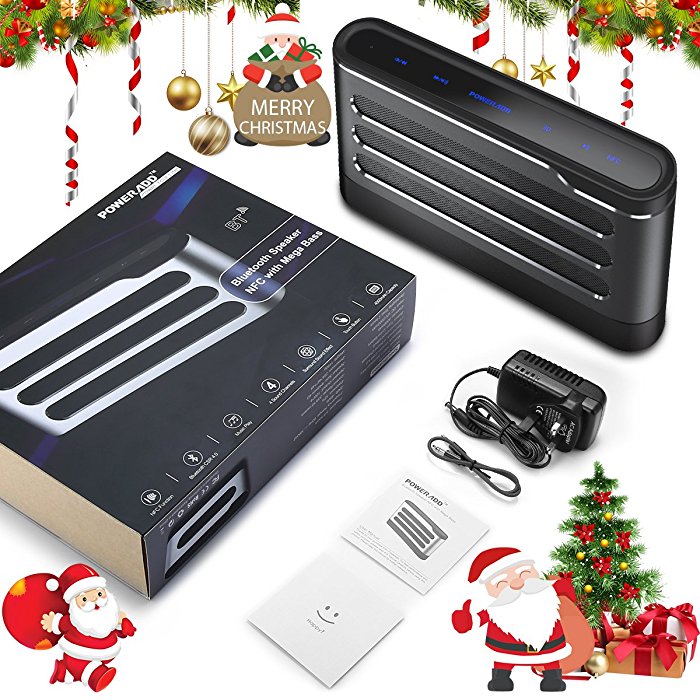 Upgraded Wireless Bluetooth Speaker

Poweradd SoundFly has 4 built-in speakers to create quality stereo sound with deep bass. It works as a powerful home subwoofer, ideal for classical and light music.
The speaker features advanced DSP Technology, Digital Sound Field Processing, and bass diaphragm for stunning surround sound effects.
This Poweradd Multifunction Bluetooth speaker is fully compatible with your NFC devices. It can be paired with a lot of electronic devices, such as smartphones, laptops etc.
Soundfly speaker is a well-made device with aluminum alloy-made casing and beautiful finish. It has sensitive touch screen for easy control.
It comes with a Micro USB cable, an AC adapter and a 3.5mm Aux audio cable.
Quality Stereo Sound and Deep Bass
SoundFly speaker is rich in high-quality stereo sound effect with deep bass. It has four 10 watts powerful drivers inside to create wonderful music sound. Except sound effect, SoundFly speaker has a useful built-in Microphone that's made for hands free phone calls. You just need to touch the screen to answer your incoming calls effortlessly.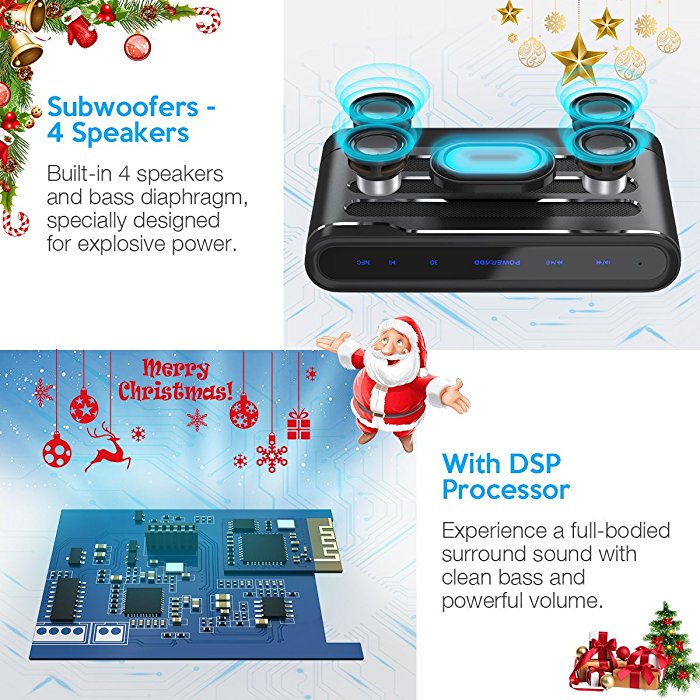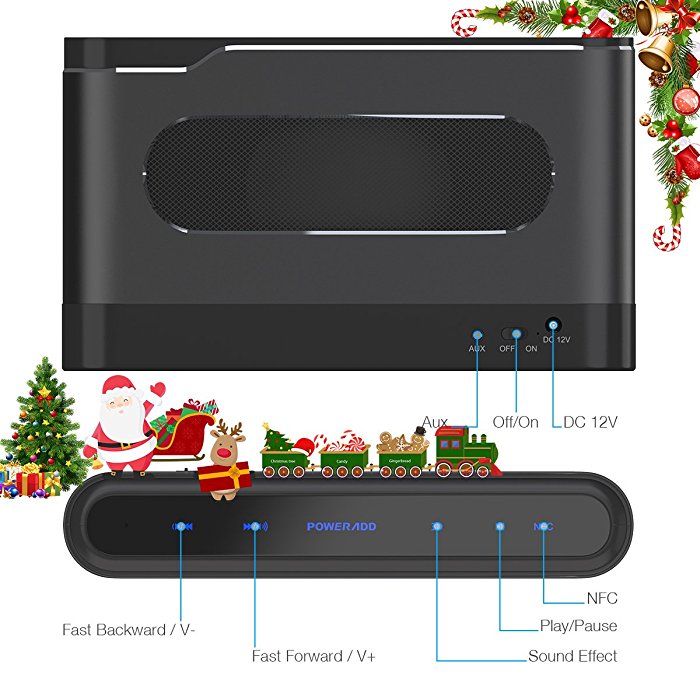 Speaker Specification
Model: Soundfly
Materials: ABS+Aluminum Alloy
Bluetooth Version: CSR 4.0
Soundtrack: 4 Sound Channels
Battery Type: Li-ion Battery
Capacity: 2000mAh/7.4V
Input: DC 12V/2000mAh
Recharging Time: 2-2.5 hours
Frequency Range: 33ft/10 meters
Speaker Output: 10W*4
Speaker Size: 45mm
Weight: 1190g
Package:
Poweradd Portable Wireless Bluetooth Stereo Speaker * 1
3.5mm Aux Audio Cable * 1
AC Adapter * 1
User Manual*1
Welcome Card * 1