Product Description
Poweradd MusicFly A1 Waterproof Portable Bluetooth Speakers With USB Port
MusicFly A1 Bluetooth Speaker lets you enjoy quality audio effects with impressive surround sound.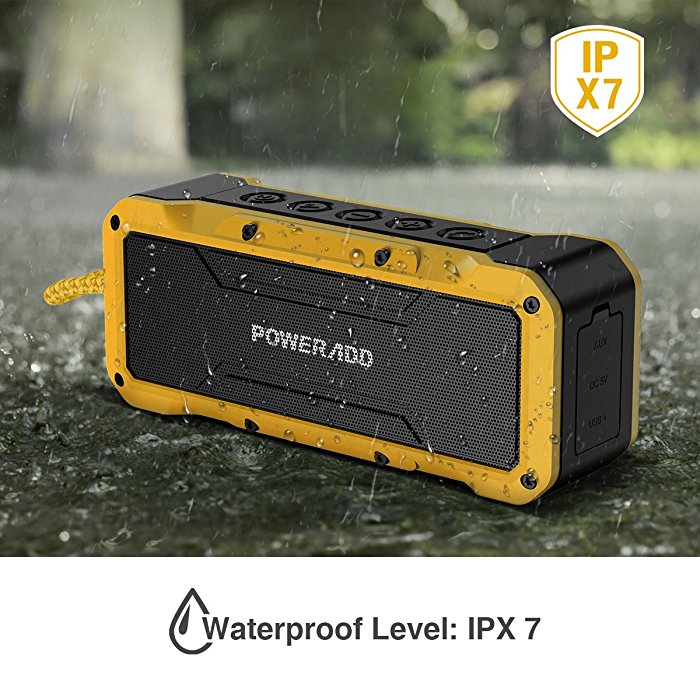 Waterproof Portable Bluetooth Speakers:

This Poweradd MusicFly A1 Bluetooth speaker has a compact and beautiful design.
It's portable for you to carry around for your outings.
The speaker is IP67 waterproof, snowproof, shockproof.
It's convenient to use it outdoors. You can play wonderful music during your traveling, fishing, swimming etc.
It's made up of 2 X 13W stereo drivers and 2 X 5W passive subwoofers for incredibly awesome sound effect with super loud volume.
The speaker gives you approximately 10 hours' playtime thanks to the powerful built-in quality lithium-ion battery.
You can charge the speaker alternatively through the USB port.
The speaker allows you to enjoy up to 33 feet's wireless Bluetooth connection because of the advanced Bluetooth 4.2 technology.
You can enjoy hands-free phone calls with this speaker with its built-in microphone.
Bluetooth 4.2 Technology

You can access to easy, quick Bluetooth pairing with your smartphone or tablet within a 33-foot-long range wirelessly. Bluetooth can be paired automatically if your device is connected previously. The speaker comes with a 3.5mm audio cable, allowing you to connect to all  3.5 mm enabled devices.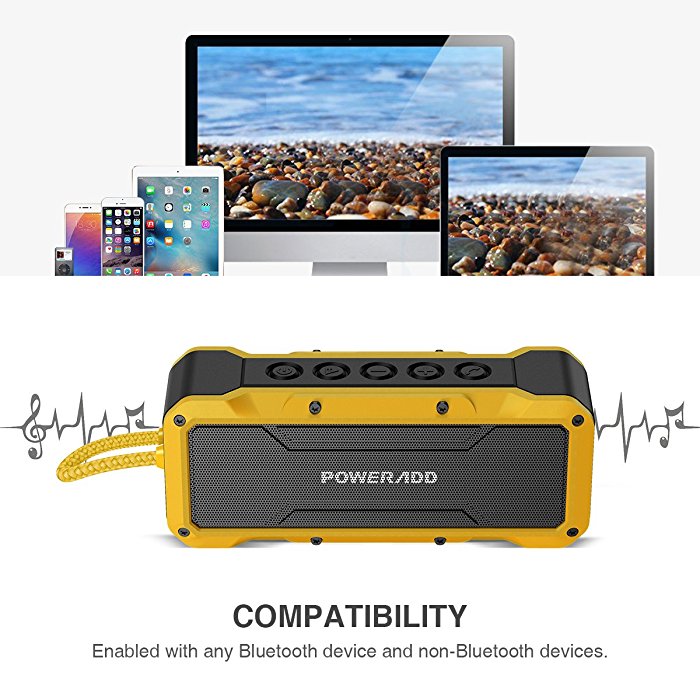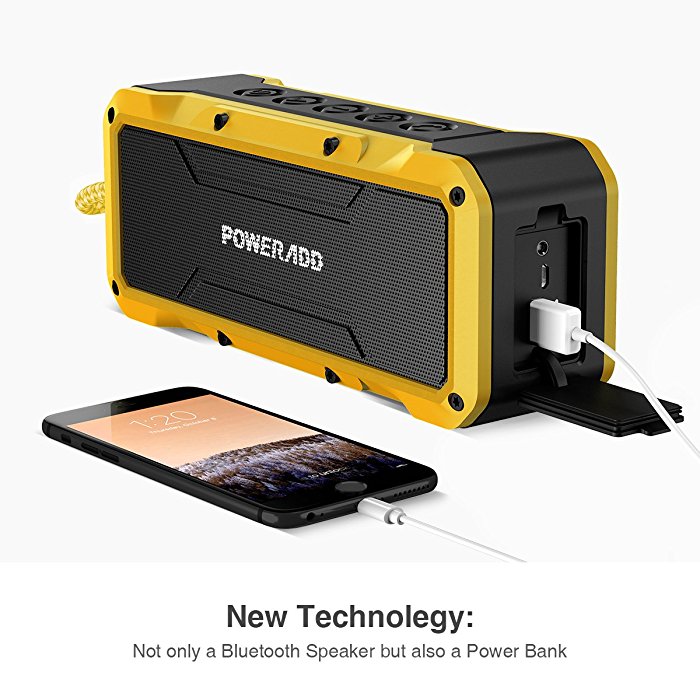 Quality Stereo Sound

Poweradd MusicFly A1 Bluetooth speaker has rich and deep bass, impressively loud volume and energetic stereo surround sound effects. The Bluetooth speaker has a user-friendly design for you to control volume, play music tracks easily. It has bright white backlight for the buttons so that you can press them in the dark effertlessly.
Outdoor Bluetooth Wireless Speakers:
This Bluetooth speaker features a very portable size and compact design. The IP67 waterproof rating makes it a perfect Bluetooth speaker for you to use during traveling. The speaker is able to resist dust and dirt, sand, mud, water splashes effectively. It's ideal for your swimming, fishing, backpacking, hiking, camping tours.