产品描述
Compact Size Power Bank 5000mAh External Battery Charger
As small as 1.2 x 1.3 x 3.9 inches, bright Christmas red color, trendy and portable power bank
Portable Rapid Charge Power Bank
This Poweradd Slim 2 compact size power bank has a 5000mAh capacity, a small size 1.2 x 1.3 x 3.9 inches. You can take this pocket-sized small power bank convenient wherever you go. The power bank has an efficient USB output port(with charging current up to 2.1 amps) that is able to automatically detect a certain smartphone you connect for fastest charging speed. The portable charger has a quick input port, requiring approximately 3 hours for a full charge. A fully charged Slim 2 can give an iPhone 6s or 6 two charges.
Durable & Popular Power Bank
Poweradd Slim 2 power bank is solidly built with a sturdy casing. Thanks to the trendy bright red design, the compact power bank is a great choice to put in your pocket, or hangbag wherever you go. Use it to back up your cell phone's power before its battery is running out. The portable power bank lets you know your cell phone's battery level by 4 small LED indicators. Slim 2 is widely compatible with most Android and iOS smartphones and other USB devices. It comes with a Micro USB cable in the package.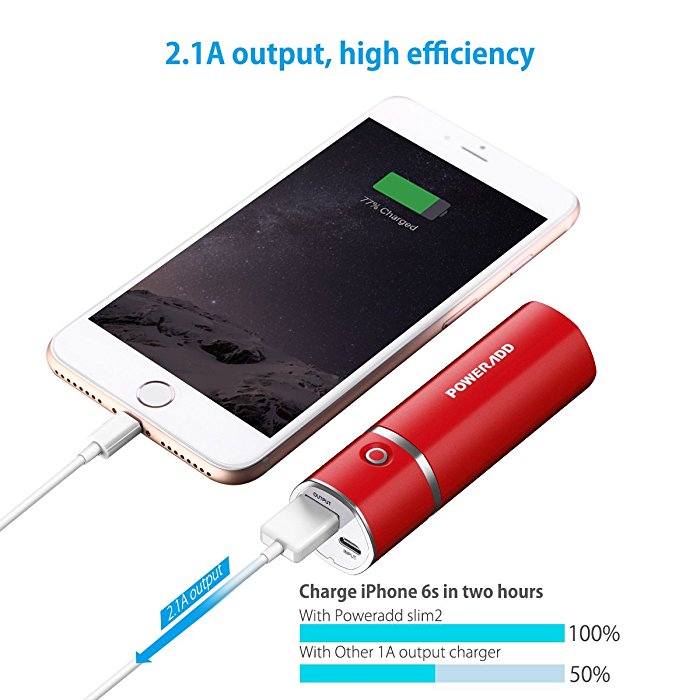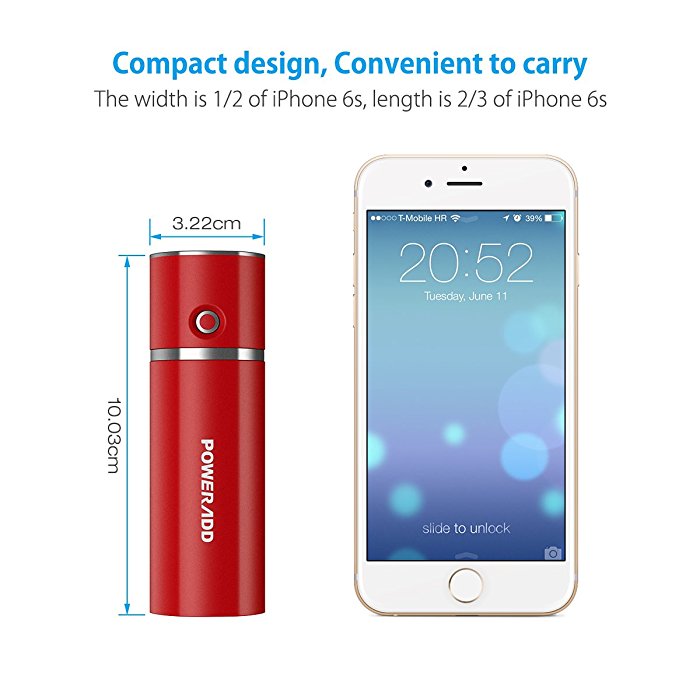 Poweradd Slim 2 Specification:
Battery Type: Li-ion battery
Capacity: 5000mAh
Life Cycle > 500 Times
Input: DC 5V / 1000mAh
Output: DC 5V / 2000mAh
Size: 3.93 x 1.27 x1.20 inches
Weight: 4.40 ounces
Color: Christmas Red