Product Description
Portable Telescopic Selfie Stick with Bluetooth Remote for Smartphones
This 4-section stretching monopod pole can give you most beautiful selfie photos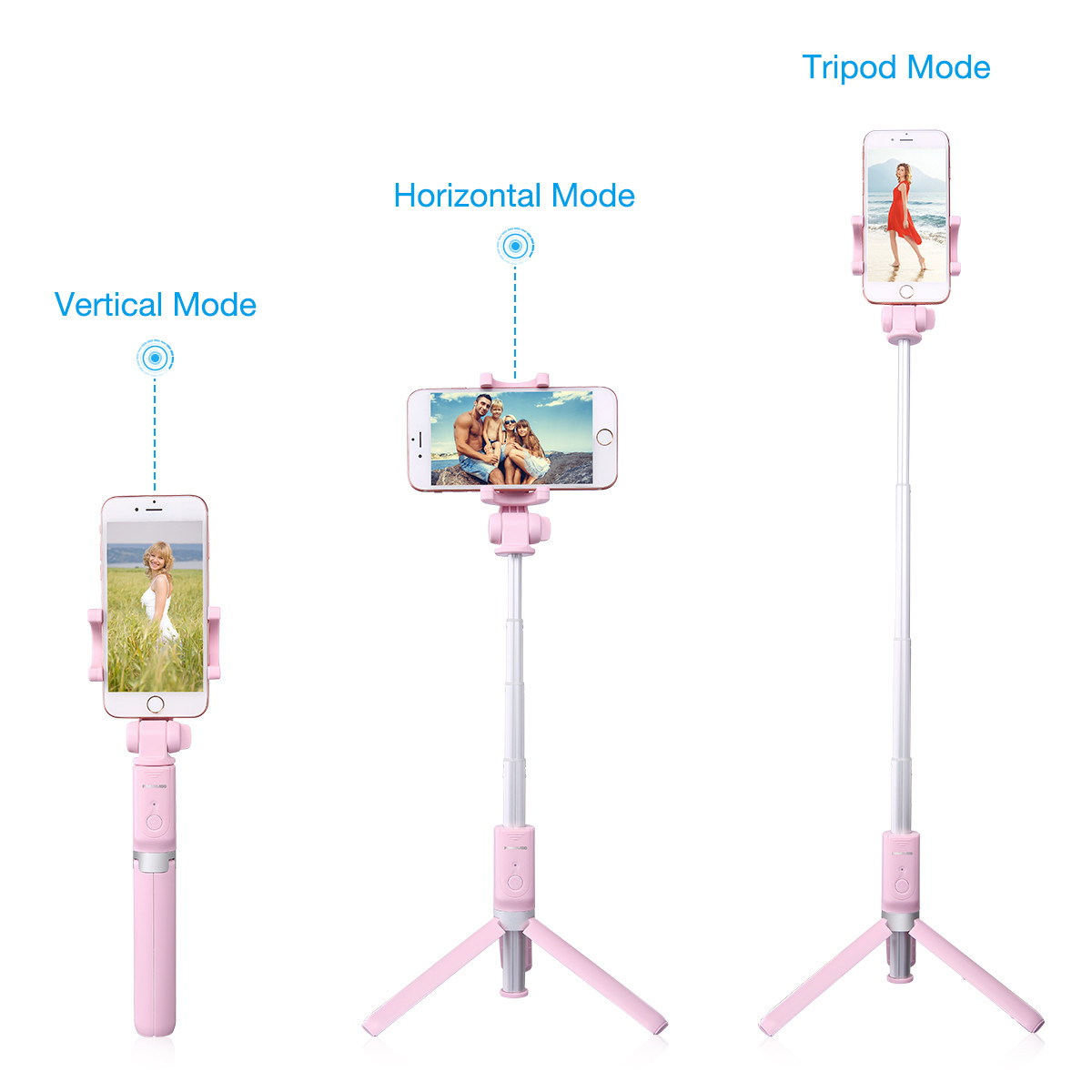 Selfie Stick with Bluetooth 3.0 Shutter
This Poweradd monopod extendable selfie stick uses advanced Bluetooth 3.0 for wireless Bluetooth shutter remote control. It simply allows you to control the shutter up to 10 meters away for the maximum. The detachable Bluetooth shutter has easy Bluetooth pairing. It's widely compatible with most cellphones on the market, it works greatly for both iOS and Android smartphones. The wireless Bluetooth selfie stick can turn into a tripod quickly for its built-in tripod stand design.
Telescopic Selfie Stick with Adjustable Phone Holder:
This adjustable selfie stick is designed with a 360 degrees rotatable phone holder, a 210 degrees rotating head and an adjustable knob for taking photos both horizontally and vertically. The phone holder is a new type of telescoping clamp that is able to hold your cellphone securely in place using a strong built-in spring. The cellphone clamp can be easily adjusted from 55 to 71 mm to fit cellphones of different sizes.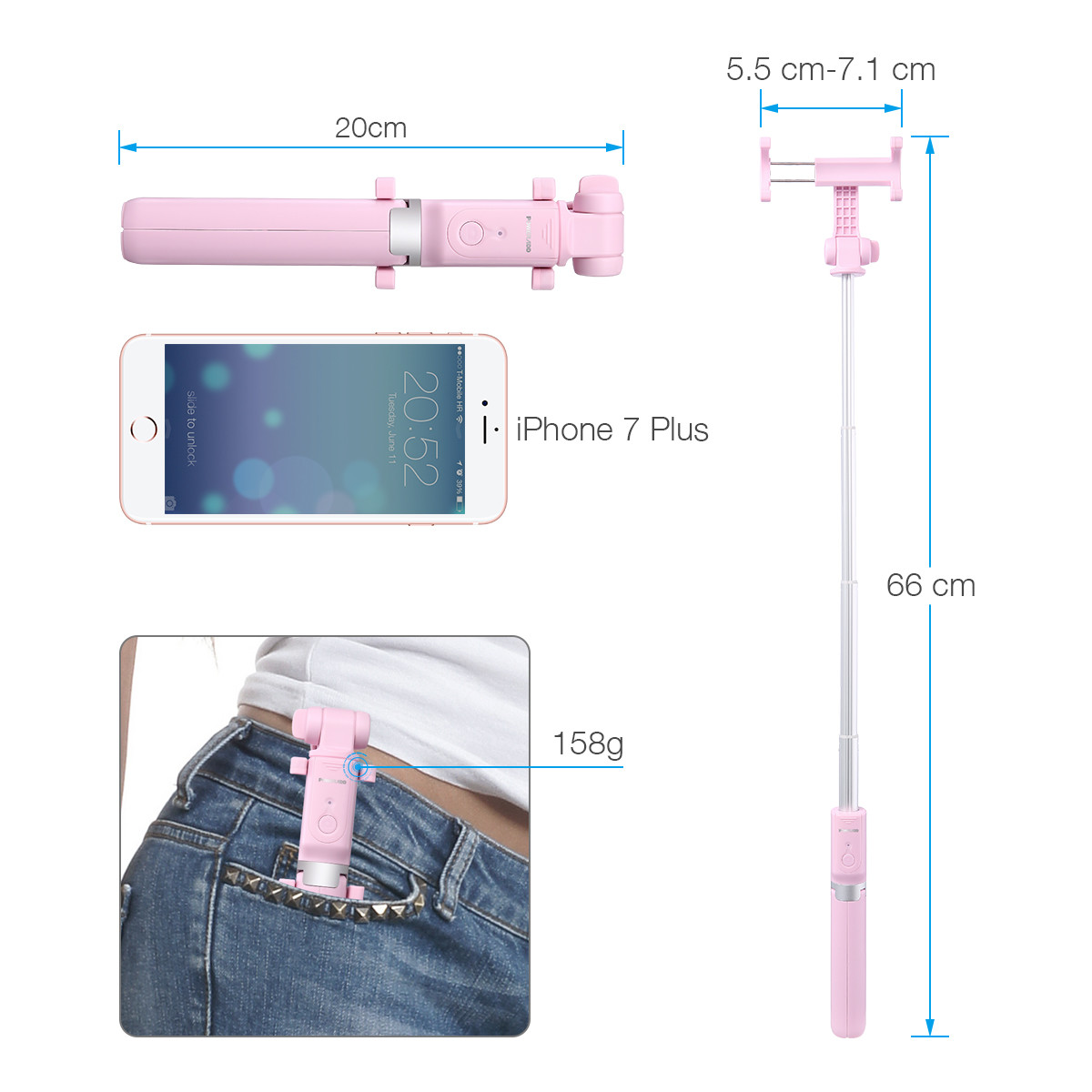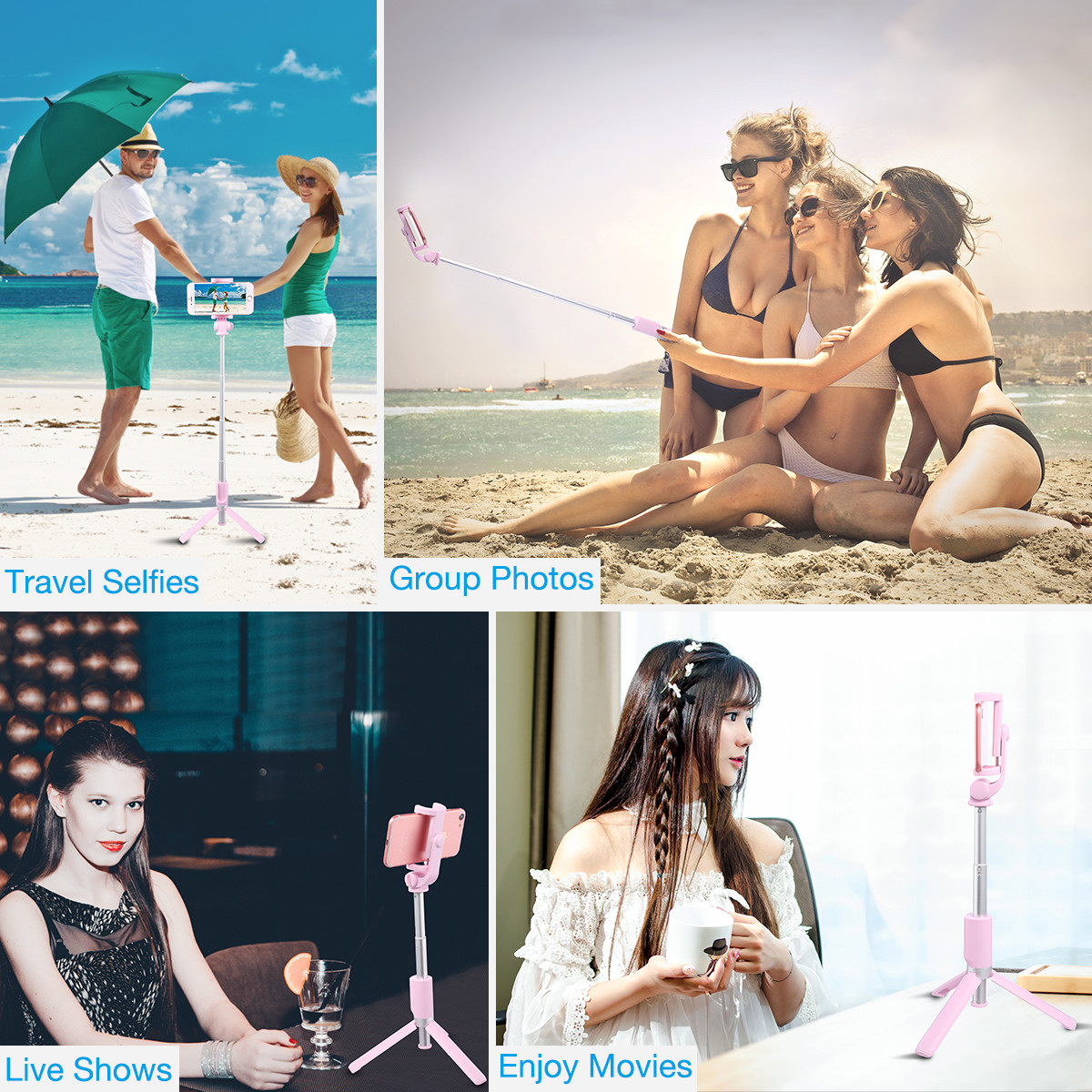 4-Section Long Monopod Selfie Stick:
It has up to 4 sections as it can totally extend itself for taking photos at quite a distance where human arms will never reach. The monopod pole is made of quality aluminum alloy. It's a kind of lightweight and sturdy material, making your monopod pole extremely durable. The pole is strong enough to support the weight of your cellphone for selfie taking without shaking.