Product Description
Wristband Wearable Bracelet Camera Hidden Video Recording Devices
Compact Hidden Camera Bracelet with HD resolution 1080P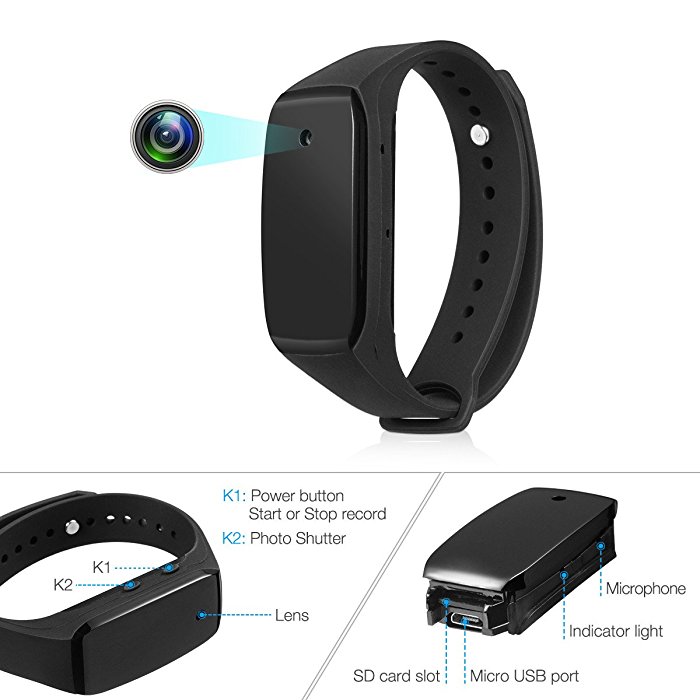 Convenient Wearable Bracelet Camera
This Poweradd bracelet camera supports 1920x1080P/30FPS HD resolution despite small size.
The wearable bracelet has a hidden camera built in for convenient video recording.
The bracelet has a beautiful and handy design for you to wear comfortably in an easy way.
It's extremely easy to use this bracelet camera. Inserty a micro SD card and start recording.
You will enjoy the conveniences with a hidden camera in a fashionable bracelet for your everyday life.
An Easy Way to Capture Your Life:
With this wearable camera, you can easily capture special moments by high resolution 1920x1080P/30FPS in your daily life. This bracelet camera supports icro SD card with up to 32GB capacity(Please note that SD card is NOT included in the package). This user-friendly bracelet camera is easy to be charged. You can use an adapter or directly connect it to your computer's USB port. This Poweradd wearable bracelet camera comes with a USB charging cable.