Product Description
Poweradd Pilot X8 Classic Power Bank Portable Battery Charger 10000mAh
Portable External Battery Charger Power Bank with Fast Charging for iPhone, Samsung Galaxy Smartphones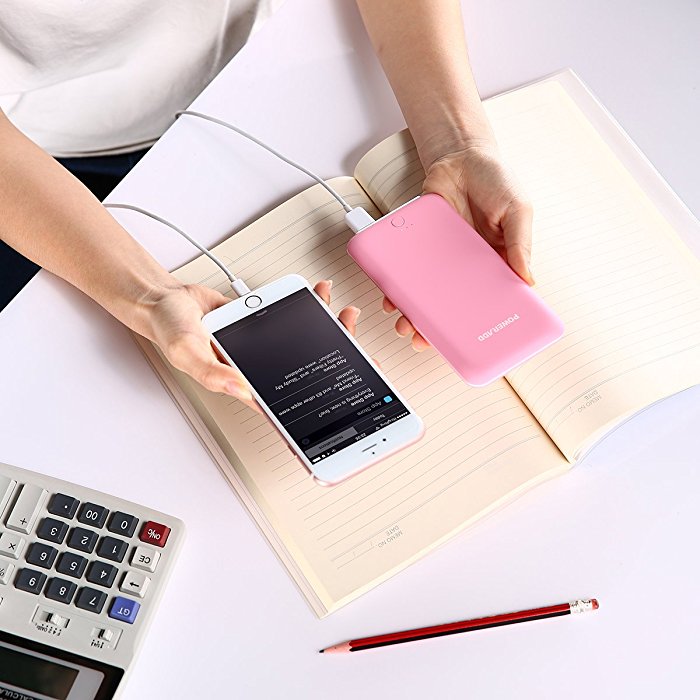 Poweradd Pilot X8 Power Bank Features
This 10000mAh battery charger has a natural rubber coating design for the hard shell. It has a 2.5 curved surface that resembles iPhone 6. The fresh bright pink color and the finely polished casing allows you to hold the power bank comfortably.
Built-in 10000mAh battery enables the charger to give 4 full charges to an iPhone 6S, or 2.5 full charges to a Samsung Galaxy S7, alternatively, one solid charge for an iPad 2.
Rapid Charging Ability: Poweradd Pilot X8 power bank can identify the connected smartphone and deliver the maximum charging speed, up to 2.1A per USB port.
Multiple protection for safety: The power bank has a built-in protection system to guard against overcharge, overheating, over current, over voltage etc.
This fashionable 10000mAh power bank comes with a Micro USB cable and a 2-year-long limited product warranty.
Poweradd PowerSI Technology
Poweradd employs its advanced exclusive PowerSi Technology to make Pilot X8 work more efficiently and intelligently. It contains a built-in ID identification chip that is able to automatically identify a certain smartphone connected and deliver maximum charging speed for it.
Charger Specification:
Capacity: 10000mAh
Output: 2.1A
Battery Type: A+ Li-polymer battery
Model: Pilot X8
Color: Pink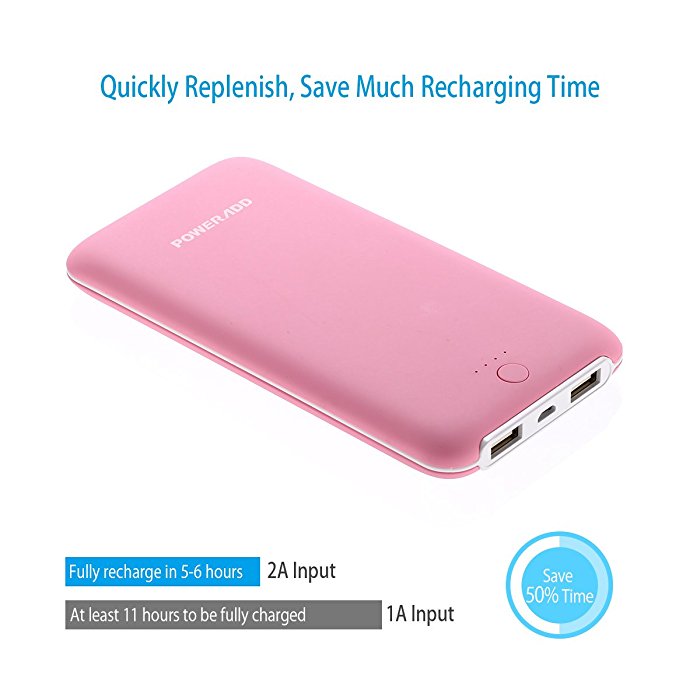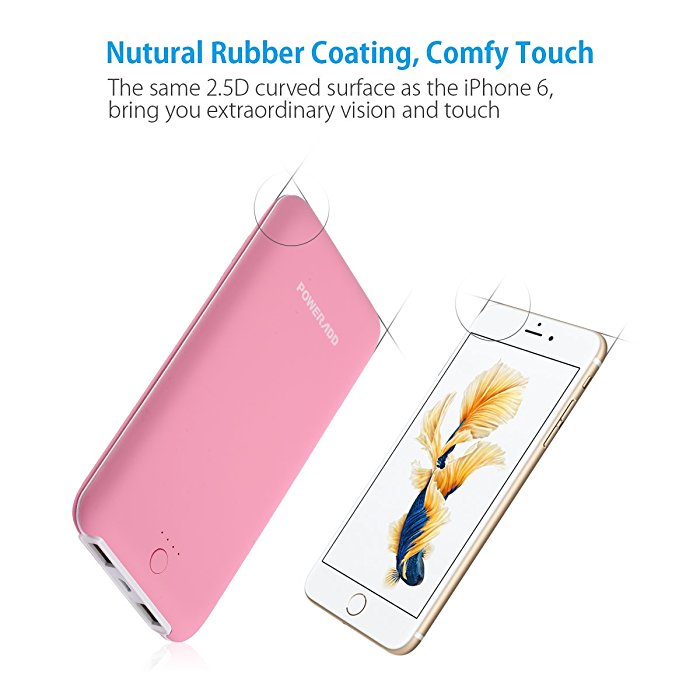 Exquisite Compact Design
This Poweradd Pilox X8 power bank has a compact portable size. The rounded outlines and edges enable you to hold in hand easily. It's especially designed with stylish and fresh pink color, with a natural rubber coating on the shell. The shape is beautifully made with a 2.5 curved surface which resembles iPhone 6 closely. The charger casing is solidy-built, robust and durable. It's well made to be lightweight, perfect to carry around on the go.
Built-in Protection
This high-end battery cell safeguards your devices from overcharge, overdischarge, over-heating and short-circuit. Pilot X8 power bank will automatically protect itself and your devices from overcharge, overheating, overdischarge, over current and voltage.