产品描述
Wireless Charging Pad with Matte-finished and slim design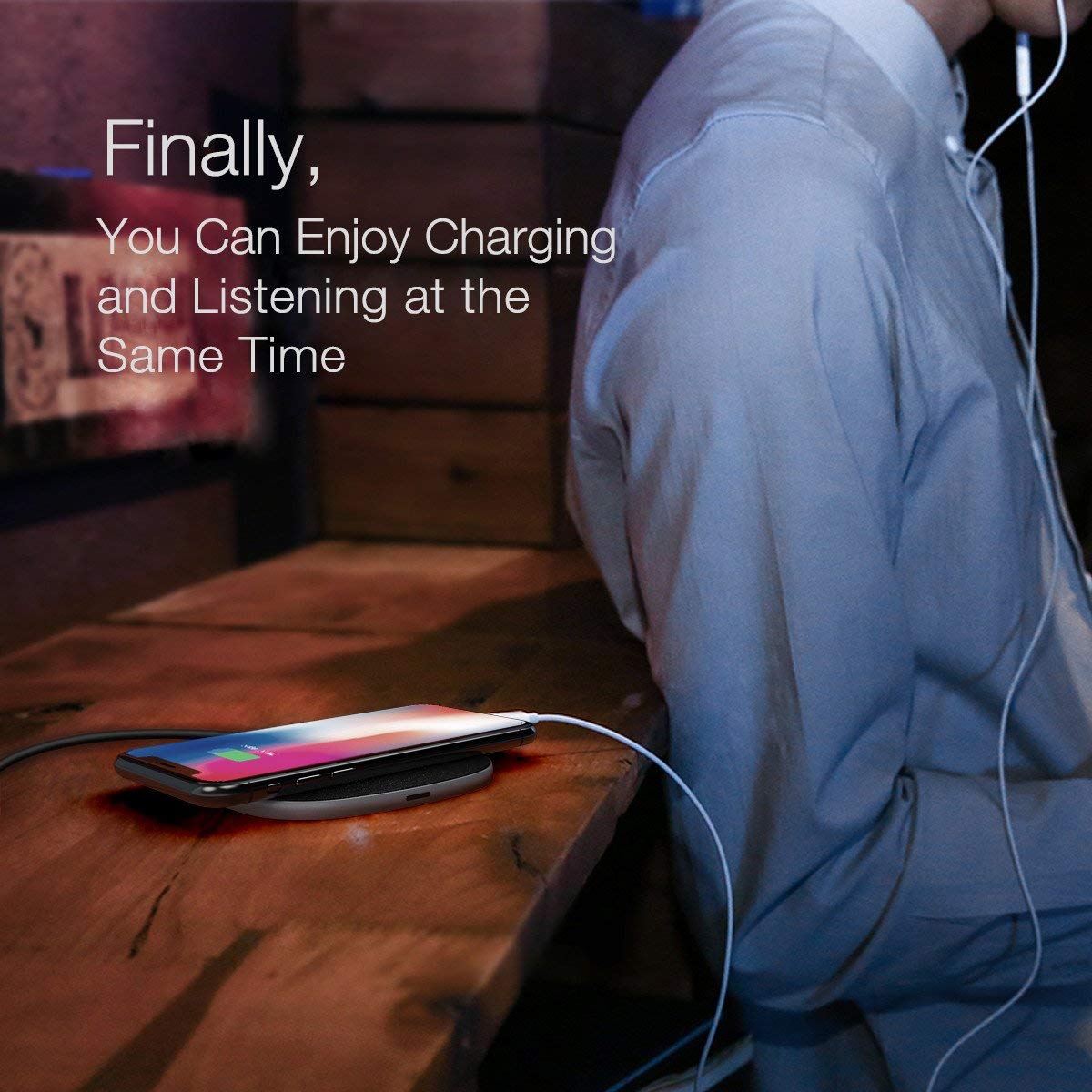 Universal Wirelss Charger Overview:
Save your cable for charging with this universally compatible wireless charging pad from Poweradd, just put your phone in the central inductive area and charge starts immediately thanks to Qi certificated technology. Never worried about your phone slipping from it because matte finish makes it stay well in the middle of charging, a small size allows for portability and handiness, also takes up a small footprint on your table. You will be informed of charging status when charging in on via functional LED indicator, keeps your phone from overcharge with a clear full charge indication.
Features and Highlights
Smooth&Sleek Look
Plastics-made wireless charging pad is designed with jeans fabric texture surface due to special workmanship, thus keep your phone from slipping while charging. Additionally, the bottom are added with four silicone pads, which keep the charging pad in place.
Charge without Cord
There is no struggling with cables and go straight to the power supply with this compact wirelss charger, simply put your Qi-enabled devices on the pad and the charging starts immediately, charging and listening are both allowed even your phone only has one port.
Smart LED Light
LED light blinks once as soon as it connects to power supply and blue LED light always blink during charging condition, while never trouble your peaceful sleep at night.
Lightweight and Portability
6.7-mm thickness makes it fit into your palm and pocket easily, perfect item to take it on the go.
Universal Compability
This device has widely compatible with quite a few devices as long as they are equipped with up-to-date Qi wireless technology.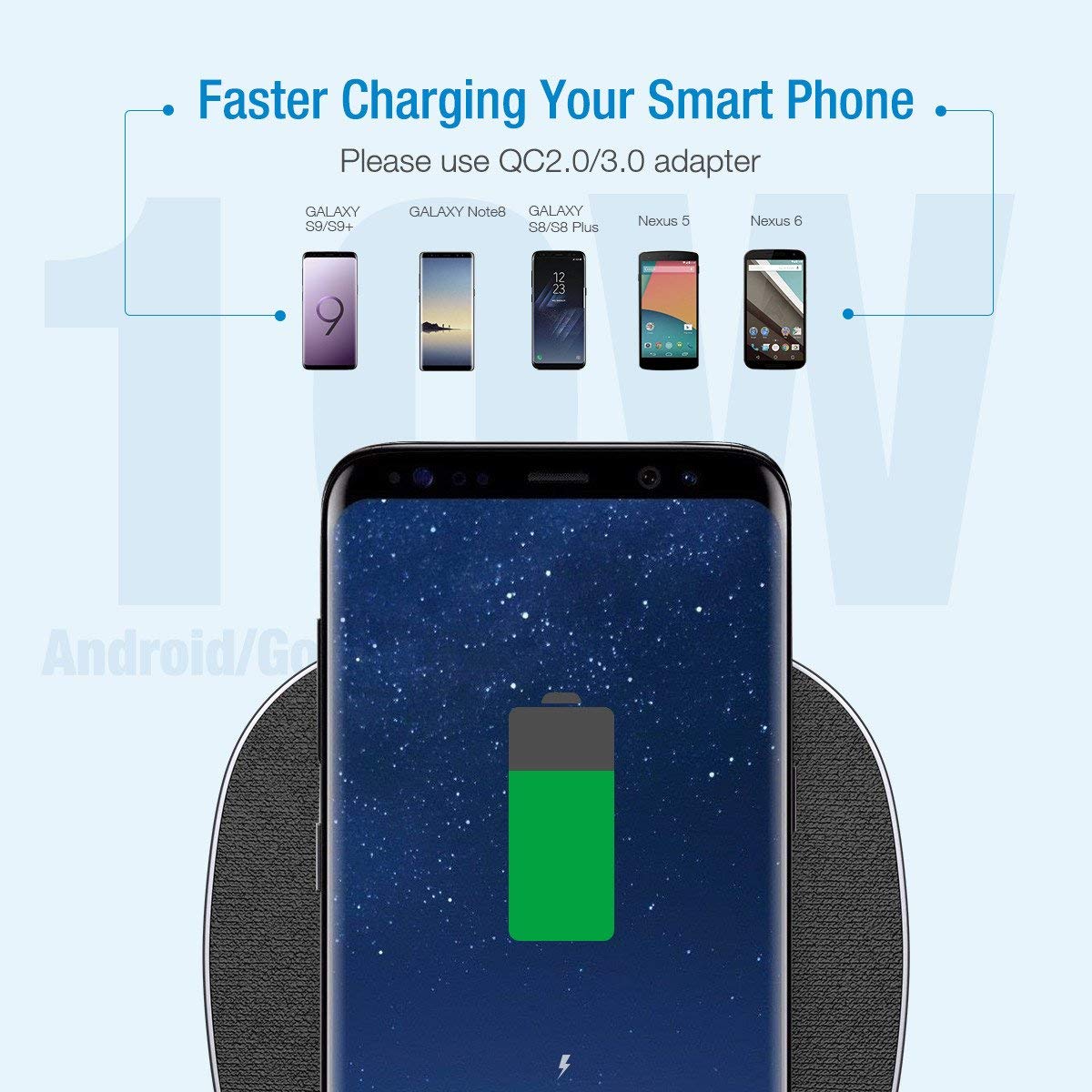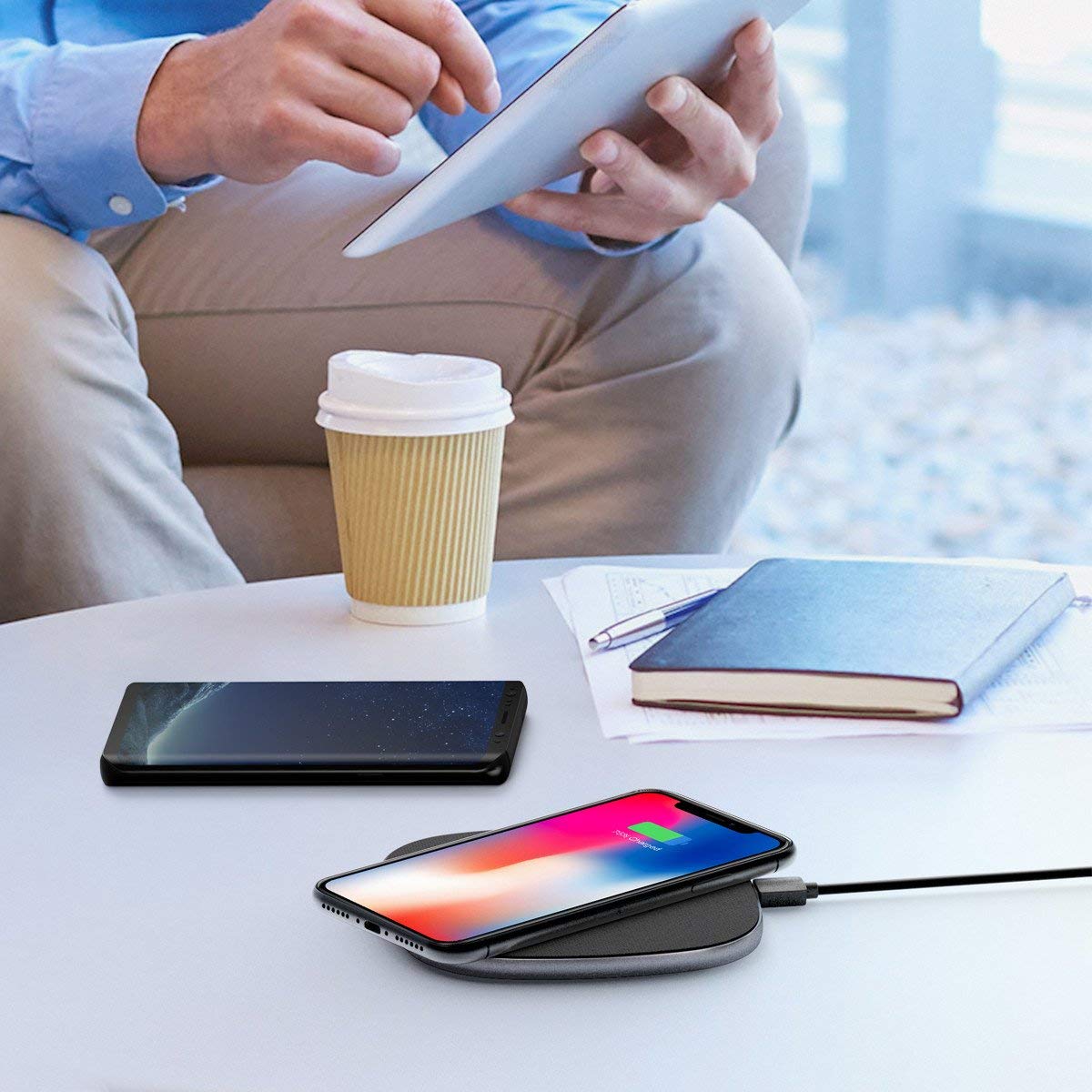 Specification and Package Contents:
Specification:
Wireless Charging: Qi Standards
Input: DC 5V-2A,DC 9V-1.67A
Output: 5W/7.5W/10W
(7.5W Output for iPhone XS/XS Max/XR/X/, iPhone 8/8 Plus;
10W Output for Samsung Galaxy S9 / S9+ / S8 / S8+/ S7 / S7 edge / S6 edge+;
5W Output for other Qi-enabled devices.)
Transmission Distance: 3.0 – 6.0mm
Charge Efficiency: ≧76%
Size: 100mmx 100mmx 7.6mm
USB Cord Length: 39.4 inches/1.0 meter
Item Weight: 90g
Contents:
1x Poweradd Fast Wireless Charger
1x USB Charging Cable(39.4 inches/1 meter)
1x User Manual
1x Feedback Card