产品描述
POWER DELIVERY TECHNOLOGY
USB Power Delivery is a USB powered expansion technology that uses a USB cable to power up to 100W. Previously, the maximum power supply of USB was USB 2.5, maximum power 2.5W; USB 3.0 maximum 4.5W, etc.
The USB PD can provide up to 100W of power. Thus, devices such as tablets and laptops that could not be supported in the past can be powered and devices that can be supported are greatly expanded.
In addition, the mobile device PD can also quickly charge the mobile device (charging time is shortened).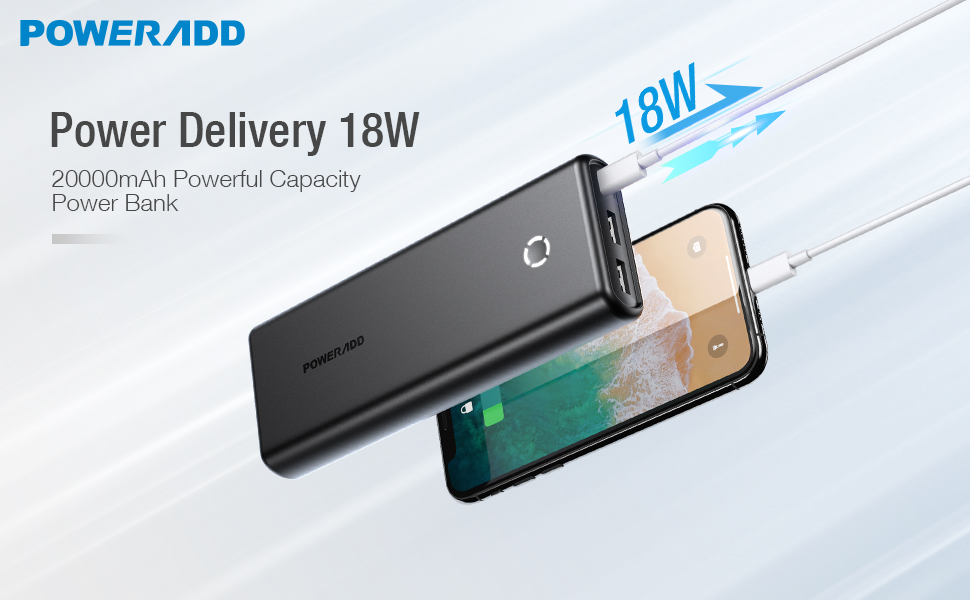 POWERADD EnergyCell 20000
Power Delivery 18W
Power Delivery is an advanced standard for quickly charging electronic devices including smartphones.
Portable 20000mAh Capacity
The 20000mAh external battery can charge iPhone Xs 5 times, Samsung S10 5 times and iPad Air 2 1.5 times. You can bring the powerbank into the plane.
Smaller and Lighter
30% lighter than other PD 20000mAh external batteries, its design adapts to the grip of the human body and gives you an excellent experience.
Reliable quality
High quality battery cells and precise PCB, maximize charging speed and lifetime. Protection against short circuit, over-heating, over-current
and over-load, more safe to use.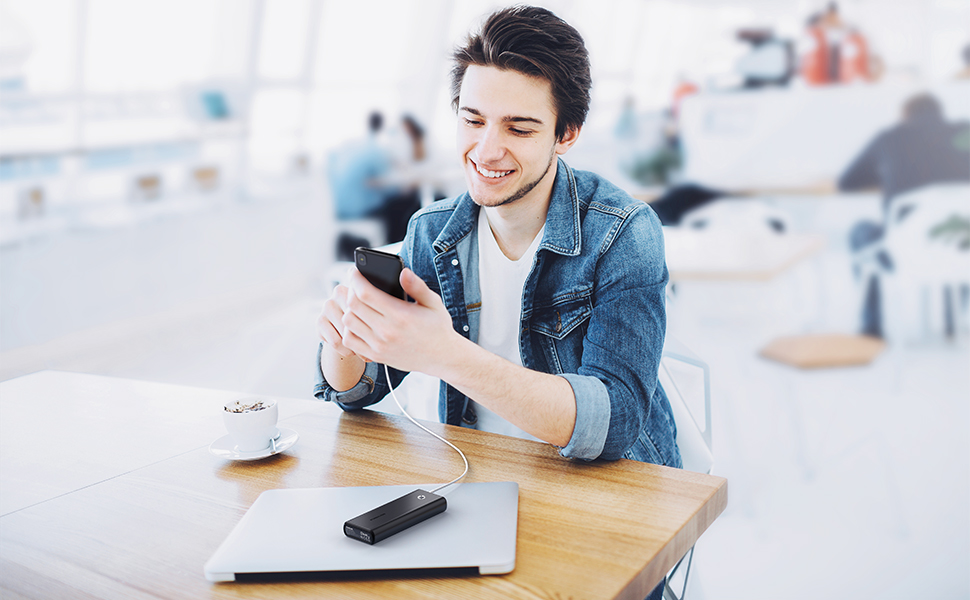 Specification
Capacity: 20000mAh / 74Wh
USB C Input: 5V / 3A, 9V / 2A
USB C Output: 5V / 3A, 9V / 2A, 12V / 1.5A
USB Output 1: 5V / 3A, 9V / 2A, 12V / 1.5A
USB Output 2: 5V / 3A, 9V / 2A, 12V / 1.5A
Dimension: 162 * 63 * 24 mm
Weight: 364g