Product Description
VR Panoramic 360° HD Video Camera With Dual Wide Angle Fisheye Lens
VR 3D Panoramic Point and Shoot Digital Video Camera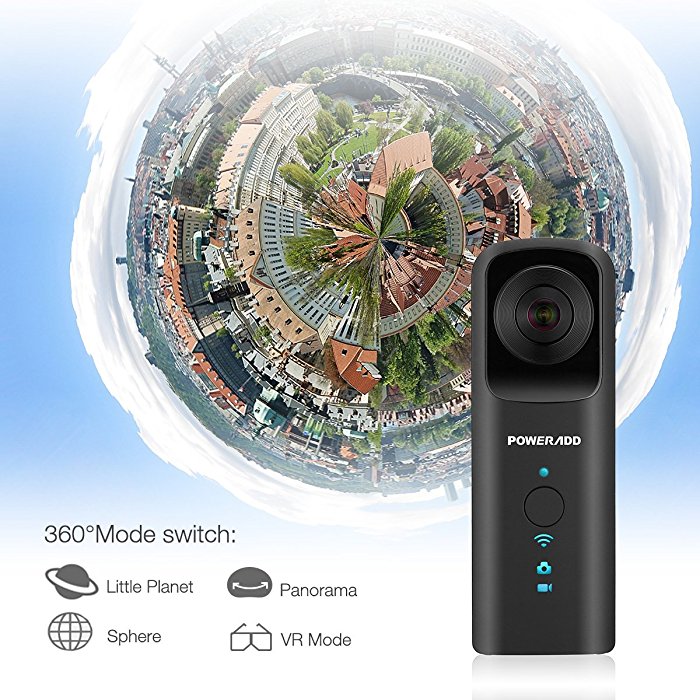 360 Degree Panoramic Digital Camera
360°Panoramic View: Made of 6 layers of high-definition optical glass, the dual 210°fisheye super wide-angle lens enables you to take 360-degree panoramas in one shot.
360 Degree HD Action Camera: It's designed to shoot professional 080P@30fps, 720P@60fps videos and 12MP photos.
VR Mode: This camera has a VR function for you to enjoy the fantastic VR mode with the help of a VR helmet.
WIFI Control: It supports WIFI control and features easy WIFI connection with the APP on your smartphone, allowing you to check videos and images on your phone.
Handheld 360° Camera: This camera has a handheld design with a user-friendly portable size for you to use effortlessly anytime, anywhere.
Specifications
Camera lens: 210°Fisheye lens*2
Video: 1080P@30FPS 720P@60FPS
Photo: 12MP
Battery: 1400 mAh
WiFi: 802.11 b/g/n
Record time: 2H
File format: MOV/JPG
Interface 1: Micro USB (data and charging)
Interface 2: TF Socket (data storage)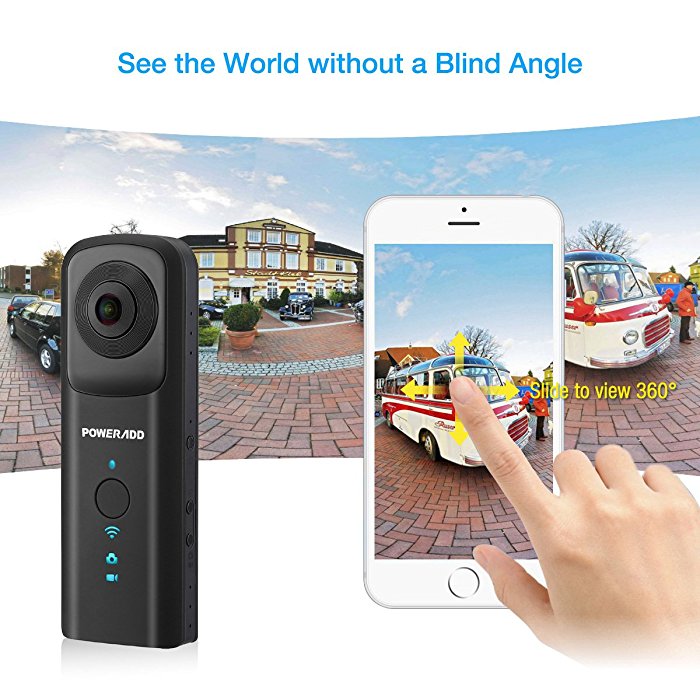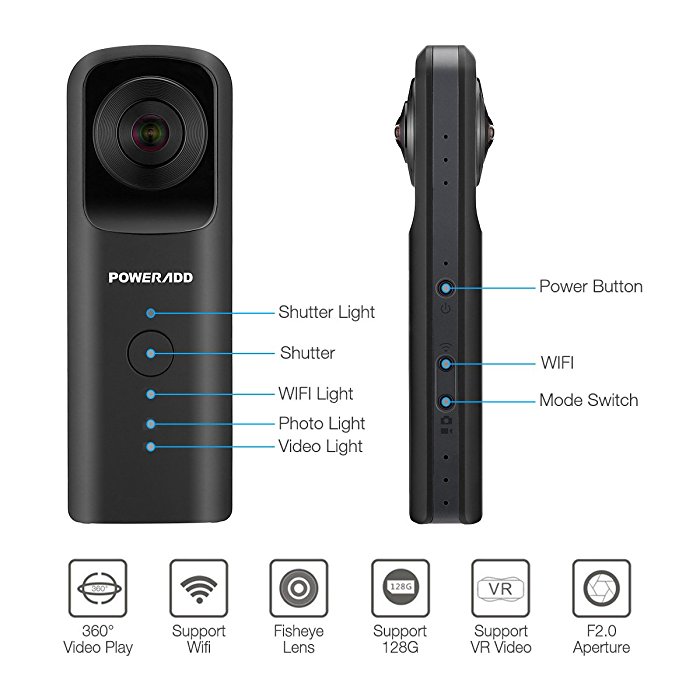 Package:
1 x Poweradd Panoramic 360° HD Video Camera
1 x USB Cable
1 x User Manual
1 x Welcome Card