产品描述
Eyecare Bendable LED Desk Reading Lamp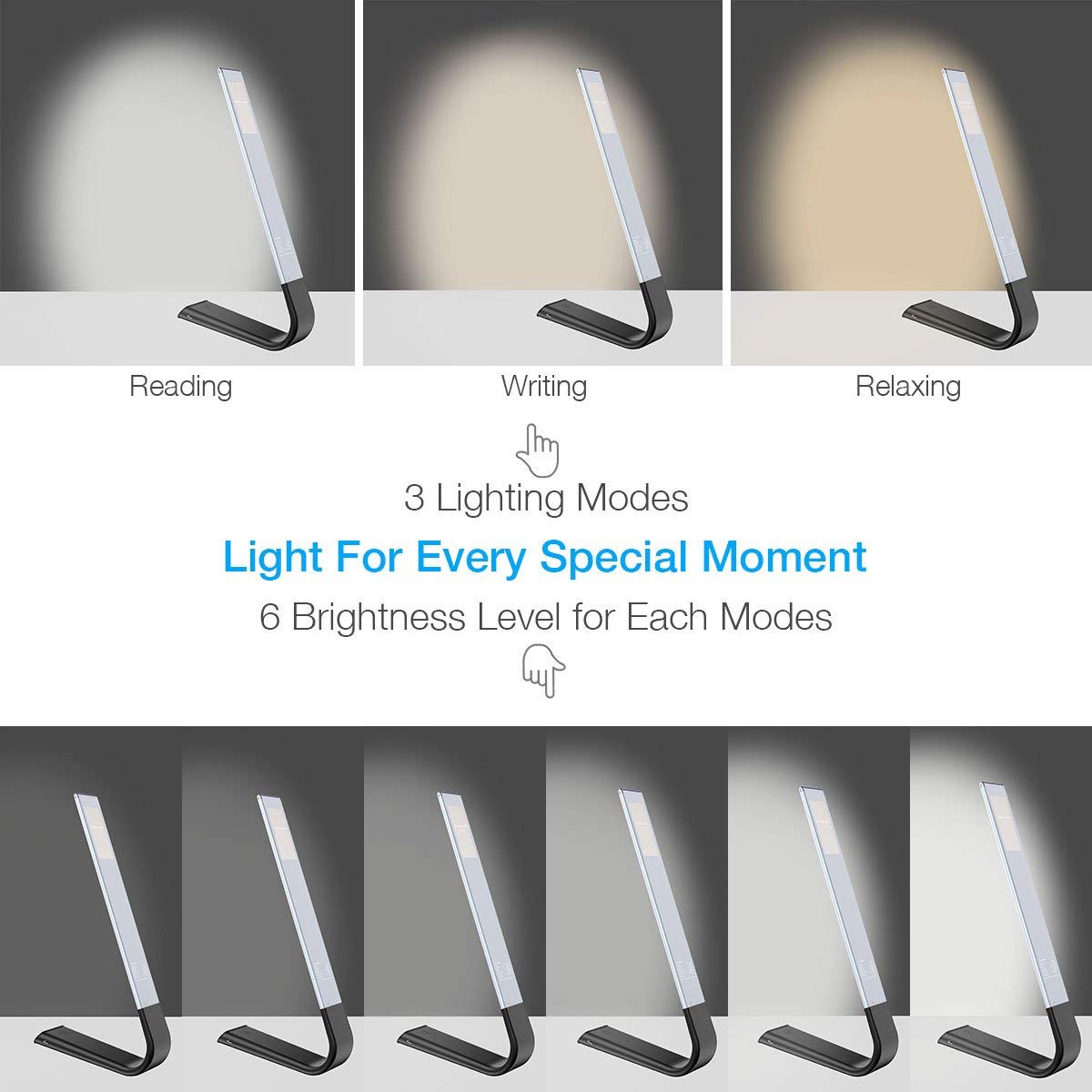 Dimmable Table lamp with flexible Arm Overview:
With Touch Sensitive Sensor Control Technologies, Poweradd LED eye protection desk lamp is designed in California, USA and assembled in China. This LED light is designed to be easy to turn on and off by simply sliding your fingers or palm on, above or near the touch pad. The LED lamp has different modes and brightness levels to meet your need. The modes and brightness levels are easy to adjust using sensor control. It has a rechargeable li-polymer battery built in to make the light easy to charge and provide long hours' illumination.
Features and Highlights
Touch Sensitive LED Desk Lamp
Advanced LED Touch: Sensitive sensor control enables you to turn on the light and adjust the brightness and modes effortlessly.
Built-in Rechargeable Battery: It has 2000mAh built-in rechargeable Li-polymer battery, requiring 2 to 3 hours' charging time, offering 3 to 70 hours' playtime depending on brightness.
Stylish LED light with Bendability: This beautifully-made LED lamp is definitely an awesome ornament for your household. Made of Silicone Rubber material, its property makes this lamp bendable within 0-360 degrees. An ideal gift idea for friends and family.
Dimmable LED Desk Lamp
This eye-caring LED lamp has dimmable brightness that gives out soft, stable, non-flickering, harmless light to your eyesight.
3 Modes and 6 Brightness Levels
3 modes are provided: 3100K Warm White, 4200K Neutral White and 5400K Cool White. Each mode has 6 brightness levels, which ensures that your space are illuminated sufficiently.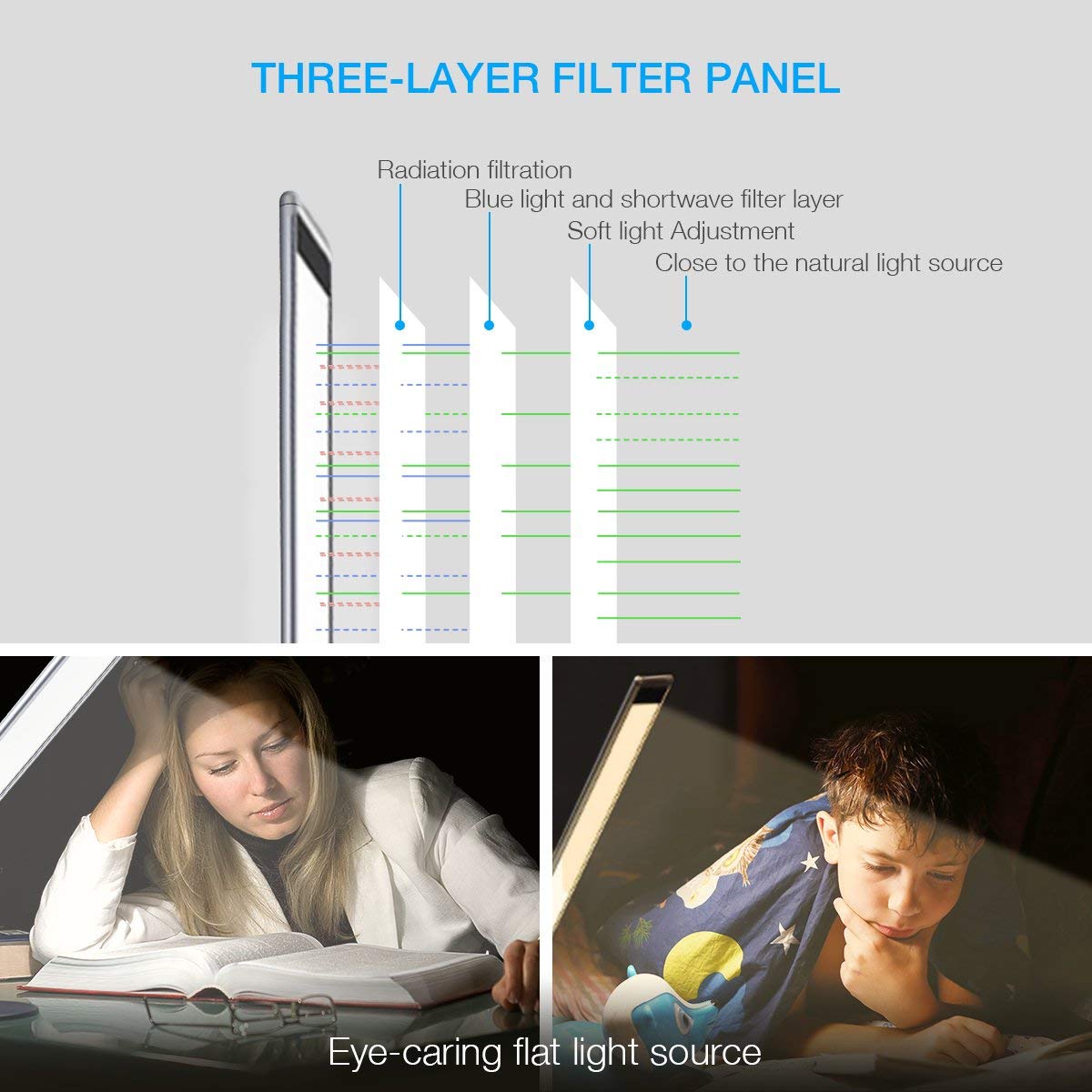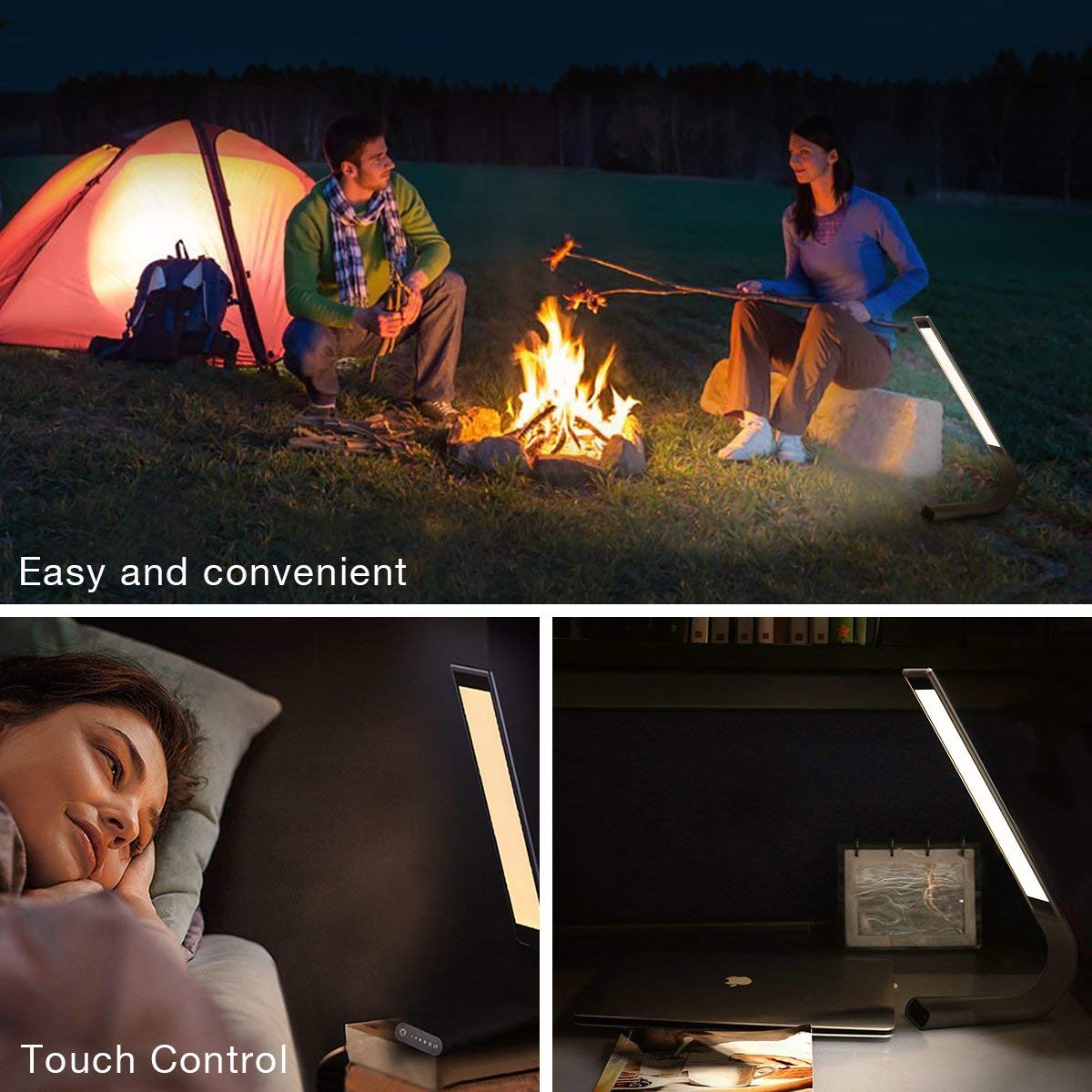 Specification and Package Contents:
Specification:
Material: Aluminum + Silicone
Battery Type: Li-Polymer
Battery Capacity: 2000mAh
Input: DC 5V/1A
Working Temp.: -20℃-50℃
Color Temp.: 3100K, 4200K, 5400K
Charging Time: 2-3 Hours
Working Time: 5-70 hours
Contents:
1x Poweradd LED Desk Lamp
1x USB Cable
1x Visual Acuity Chart
1x User's Manual
1x Feedback Card