产品描述
USB Output-equipped LED Desk Lamp for Work and Entertainment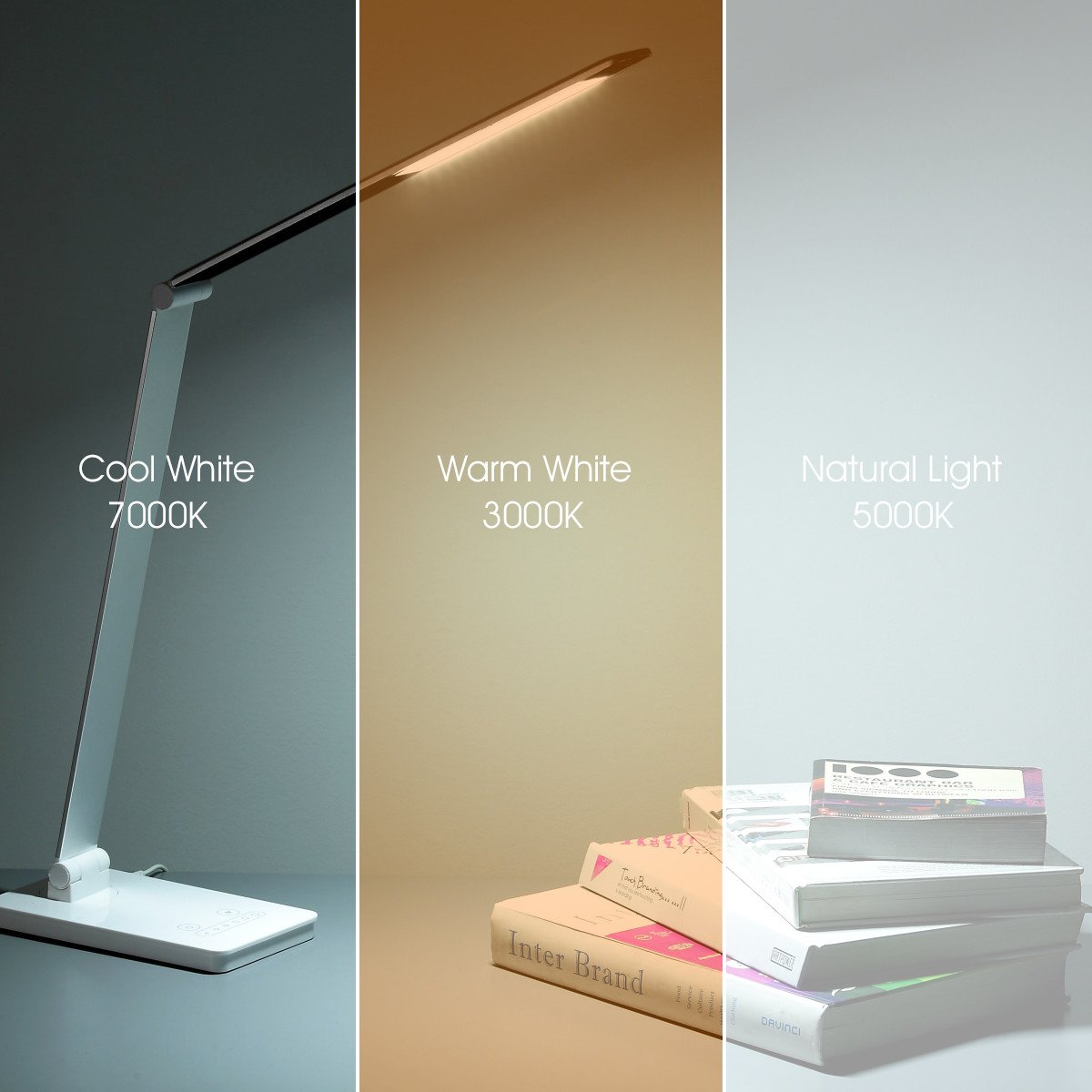 Minimal and Modern Desk Lamp Overview:
Poweradd aluminum alloy LED desk lamp is designed with ultra-slim arm and modern style to blend in your home decoration perfectly, also durable to handle your daily reading, delicate jobs such as repairing, assembling. Get your job done with optimal illumination output, there are three color modes: 7000K (cold white), 5000K(natural light), 3000K (warm white), also is equipped with brightness ability with 6 modes, which means 18 lighting choices are provides to meet your personal needs. More importantly, flick-free and non-glare lighting performance protects your eyes, an ideal item for your long-period editing, viewing and other situations. An side output in intended to power your mobile devices, providing an alternative solution for your routine charging although only 5V/1A output.
Features and Highlights
Aluminum Alloy LED Desk Lamp
Ultra-slim LED desktop lamp is made with aluminium alloy, it won't take up much space in your desk or nightstand while will be a durable and reliable item for your daily life. Minimalistic design with a contemporary style makes it fit well with your home/office decoration.
Top-to-Body Adjustability
135°head adjustment, 135°arm adjustment and 15°bi-directional body adjustment let light follow your eyes all the time and only light up your space rather than the entire room.
Convenient Touch Control
Slide your fingers along the touch pad to set different brightness for different needs, bright light benefits to your dedicated and cautious work and dim light helps you to see clearly in the dark without dazzling your eyes. Four brightness will be achieved with your fingertip in seconds.
USB for Charging
An additional USB charging port will be good for your overnight charging, it works as a middle point which provides a functional charging solution, respectable 5V/1A output keeps your smartphone or laptop charged even lamp stops working.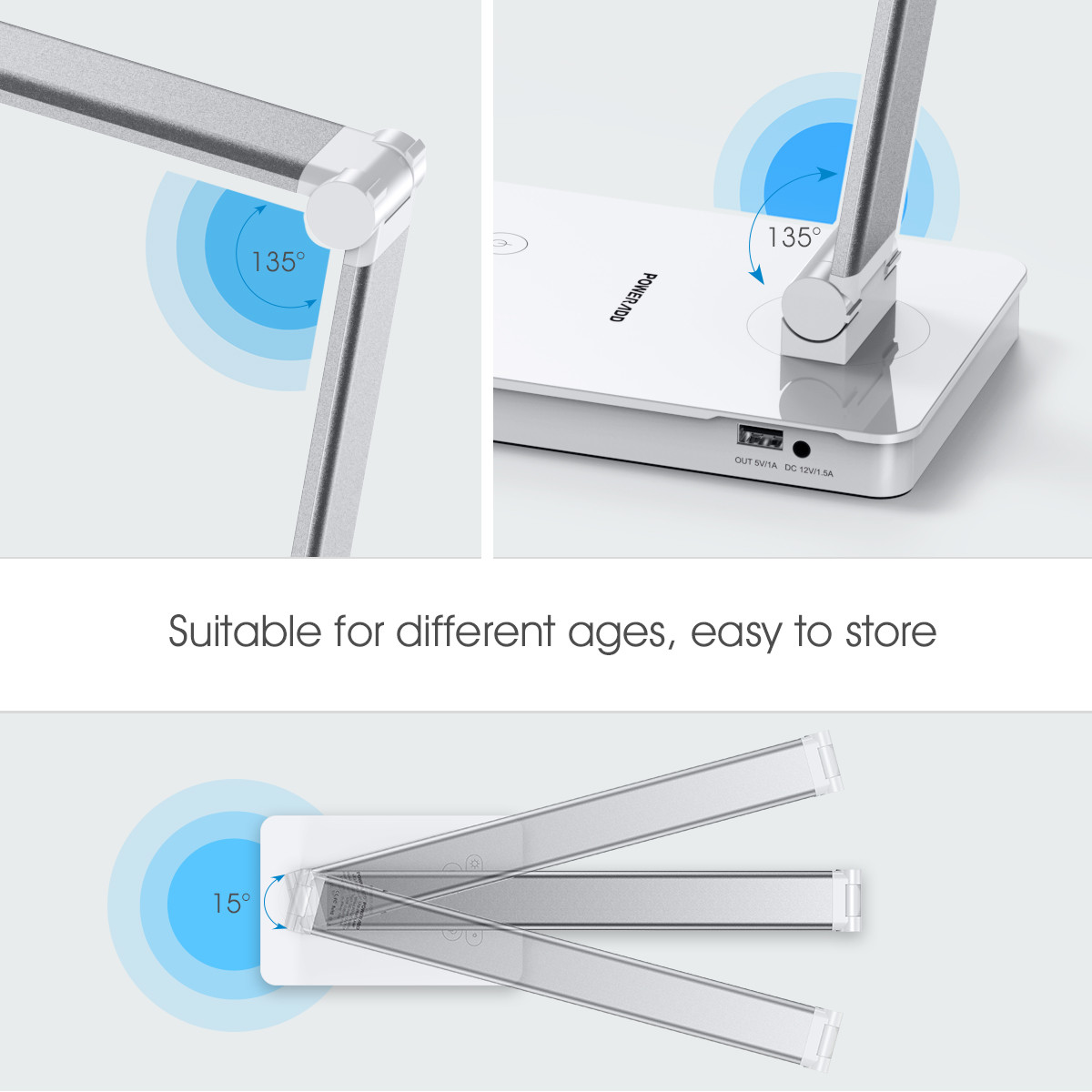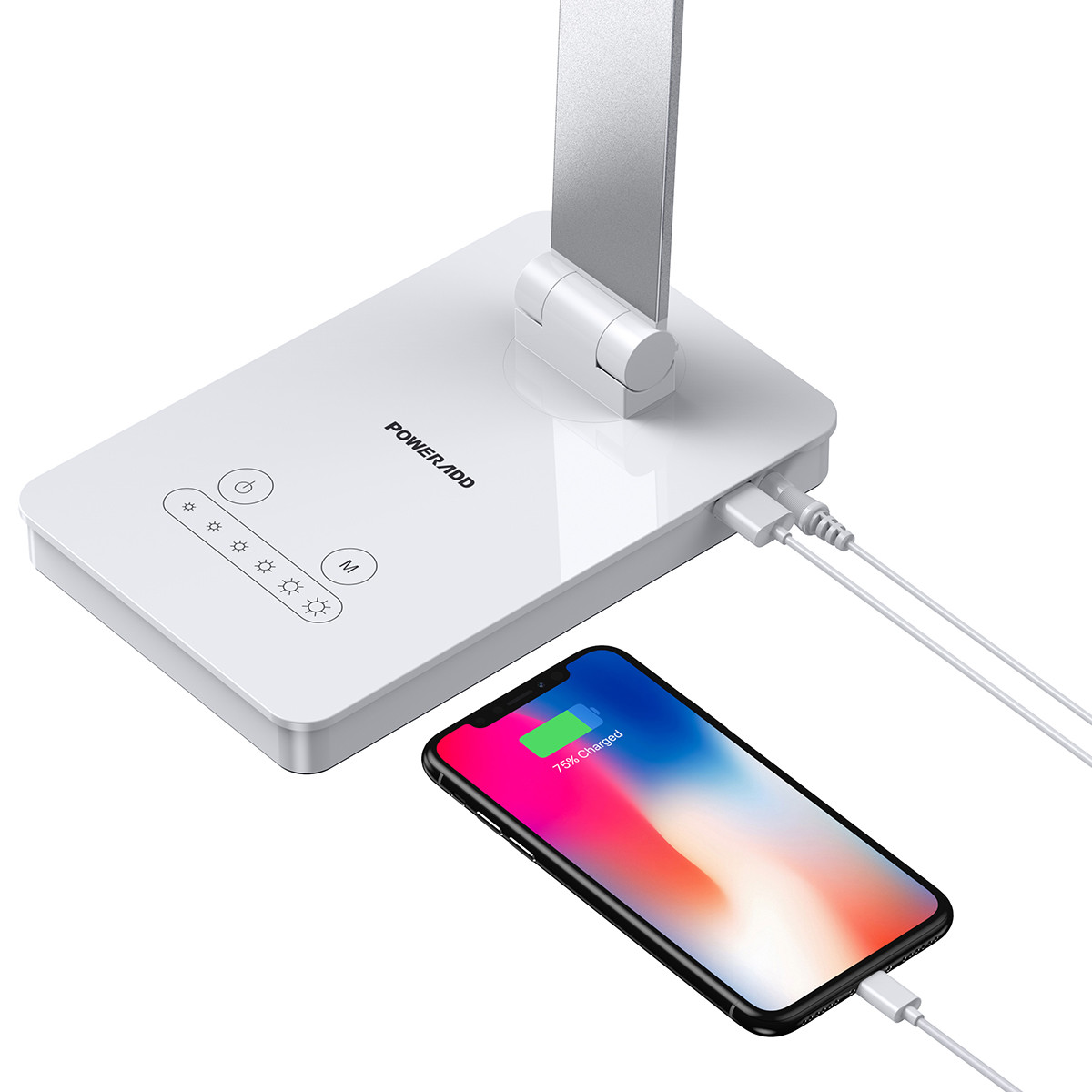 Specification and Package Contents:
Specification:
Voltage: 100-240V-50/60HZ
Luminous flux: 600lm±10%
Color temperature: 7000K (cold white), 5000K(natural light), 3000K (warm white)
Operating temperature: -10°C – 50°C
Power consumption: 9W±10%
Size: 196*117*455 mm
Net weight: 893g
Contents:
1x LED Desk Lamp
1x Power Adapter
1x User's Manual
1x Feedback Card