产品描述
100 Watt Foldable Solar Panel Solar Charger For Phones And Laptops
Certified by FCC, RoHS and CE,this 100 watt solar panel has good quality and protection.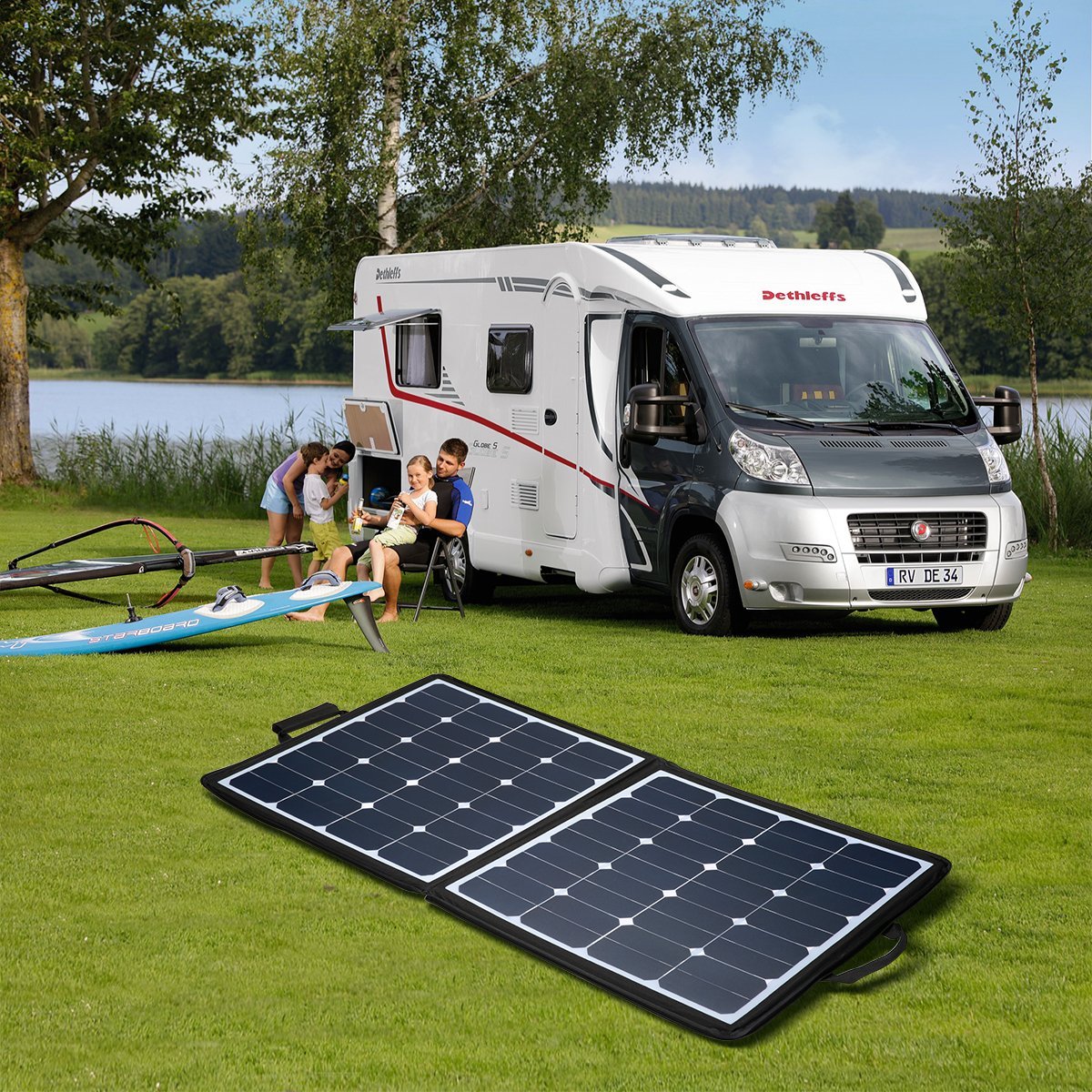 Poweradd Solar Panel with High Solar Conversion
This 100 watts powerful solar panel is able to adjust current and voltage automatically for maximum charging current, up to 6.3 amps under direct sunlight.
This solar charger is highly efficient with built-in SUNPOWER solar cells for up to 22%-25% solar conversion efficiency.
The solar panel has 2 USB ports (5V/2.8A, 38000 Lux) and 18V DC output (18V/6.3A Max in 65000 lux).
The USB and DC solar panel can charge 5V USB devices and 18V laptops and other devices.
The solar panel is made of durable materials and high-performance circuitry with CE, FFC and RoHS certification for the quality.
The solar charger has full protection against overload, over heating, and unstable charging current and voltage.
Poweradd Solar Panel Advantages:
This foldable solar panel has quick solar power conversion, up to 22% to 25% conversion rate. The efficient panel receives sunlight and transfers it into solar engery for convenient, powerful recharging.
The solar panel has a voltage regulator which serves as perfect management for the charging current and voltage. The regulator effectively protects the panel from damages caused by overload and unstable voltage and current.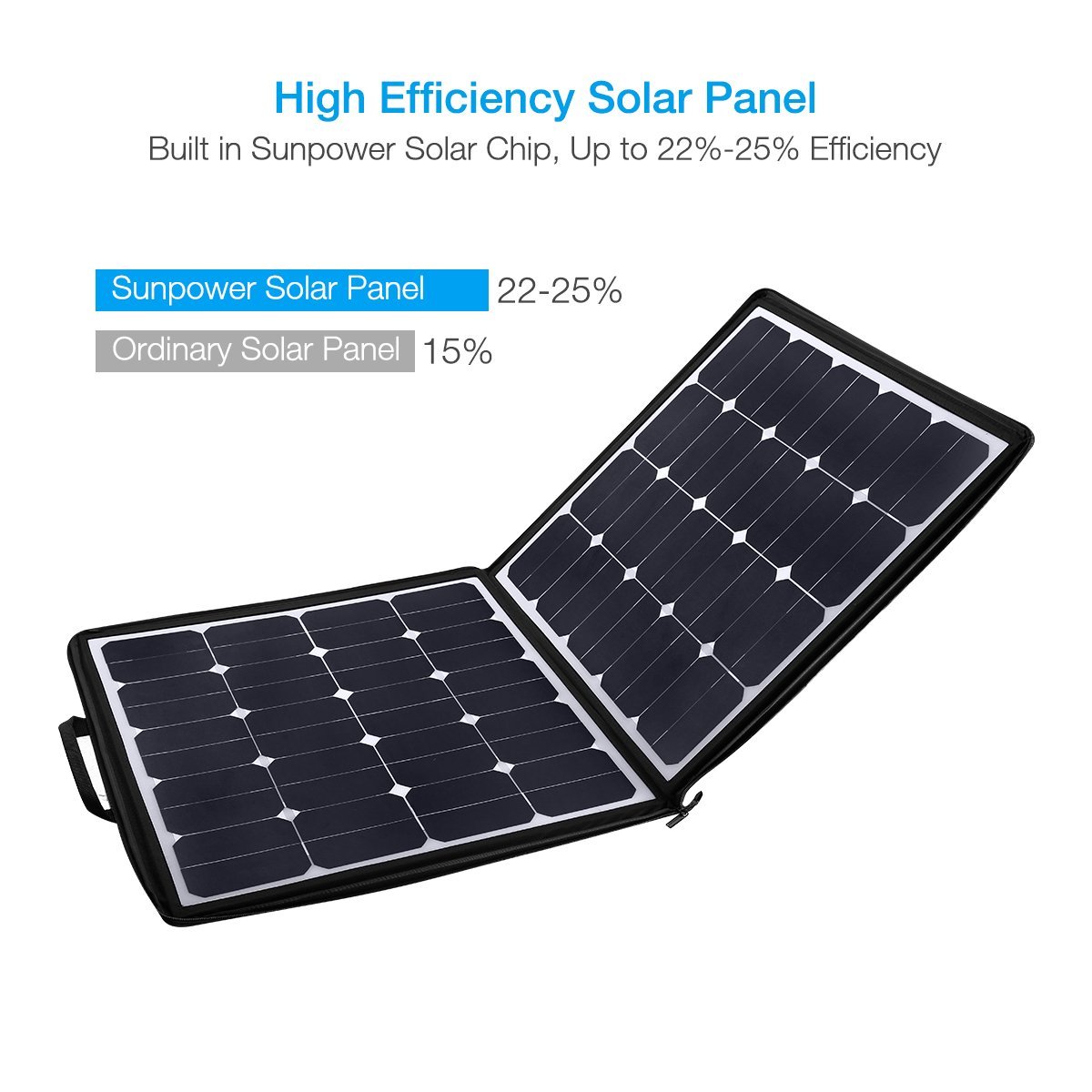 Wide Compatibility:
5V USB port: Smartphones, Tablets, iPod, iPad, iPad mini, external battery packs, and other 5V USB devices( except for Bluetooth devices under 50mA). 18V DC port: Charging 18V/2.1A laptops, 12V car battery and other 18V2.1A DC-powered devices.
Package Contents:
1× 100W Foldable Solar Charger
1× Car Cigarette Lighter Plug to DC Cable
10× laptop connectors
1× DC cable
1× USB cable
1× User Manual
1× Welcome Card.