产品描述
Portable 20000mAh Power Bank Charger
External Battery Charger with Fast Charging Technology and Total Protection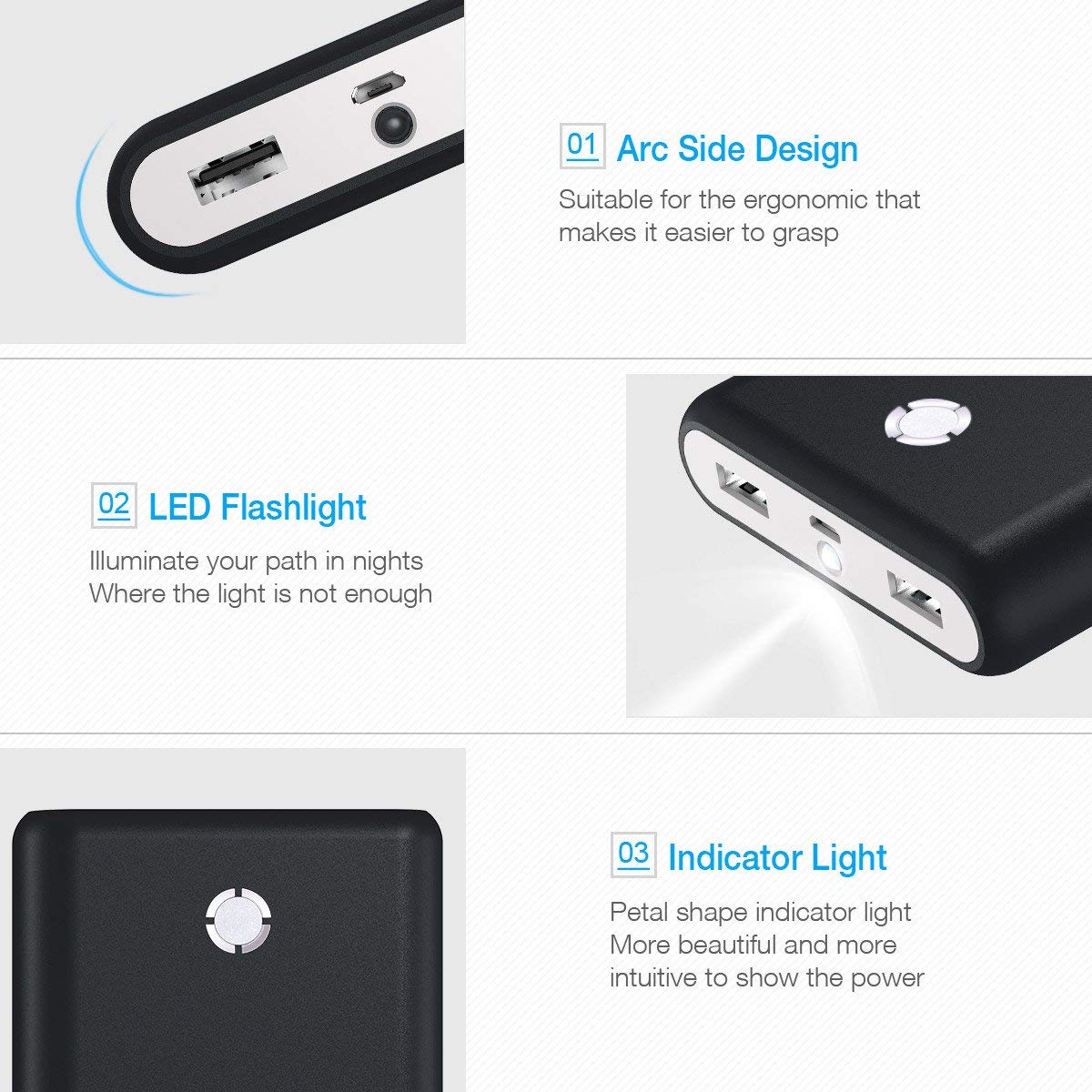 High-Capacity 20000mAh Power Bank:
Poweradd Pilot X7 power bank external battery charger is an upgraded professional power bank rechargeable battery that features ultra high capacity 20,000mAh.
This 20,000mAh portable charger power bank, based on a full charge, can charge an iPhone 7 up to 6 times, or a Samsung Galaxy S6 over 5 times, or a large capacity device, such as an iPad Air 2 almost twice.
This rechargeable power bank battery charger has unique Auto Detection for output current, which will optimize its output current for fastest charging speed. It will automatically recognize a certain USB device plugged in and offer maximum output current to greatly save the time charging.
Owing to huge capacity 20,000mAh, 2A input design and 3.4A output design, this Poweradd power bank 20000mAh will greatly save your time charging the power bank itself and charging your USB-enabled devices.
Durability and Safety:
This portable backup battery charger has highly durable housing that will stand wear and tear in your everyday life. This compact power bank is lightweight and easy to carry around because of a pocket-friendly size. It's a perfect portable power bank on the go. Besides, with grade A Lithium-ion battery cells built in, this Poweradd portable charger will offer you great efficiency in recharging your devices and absoulte safety in use. The built-in protection system will protect your devices against excessive current, unstable voltage, over heating, over charge, over discharge and short circuit.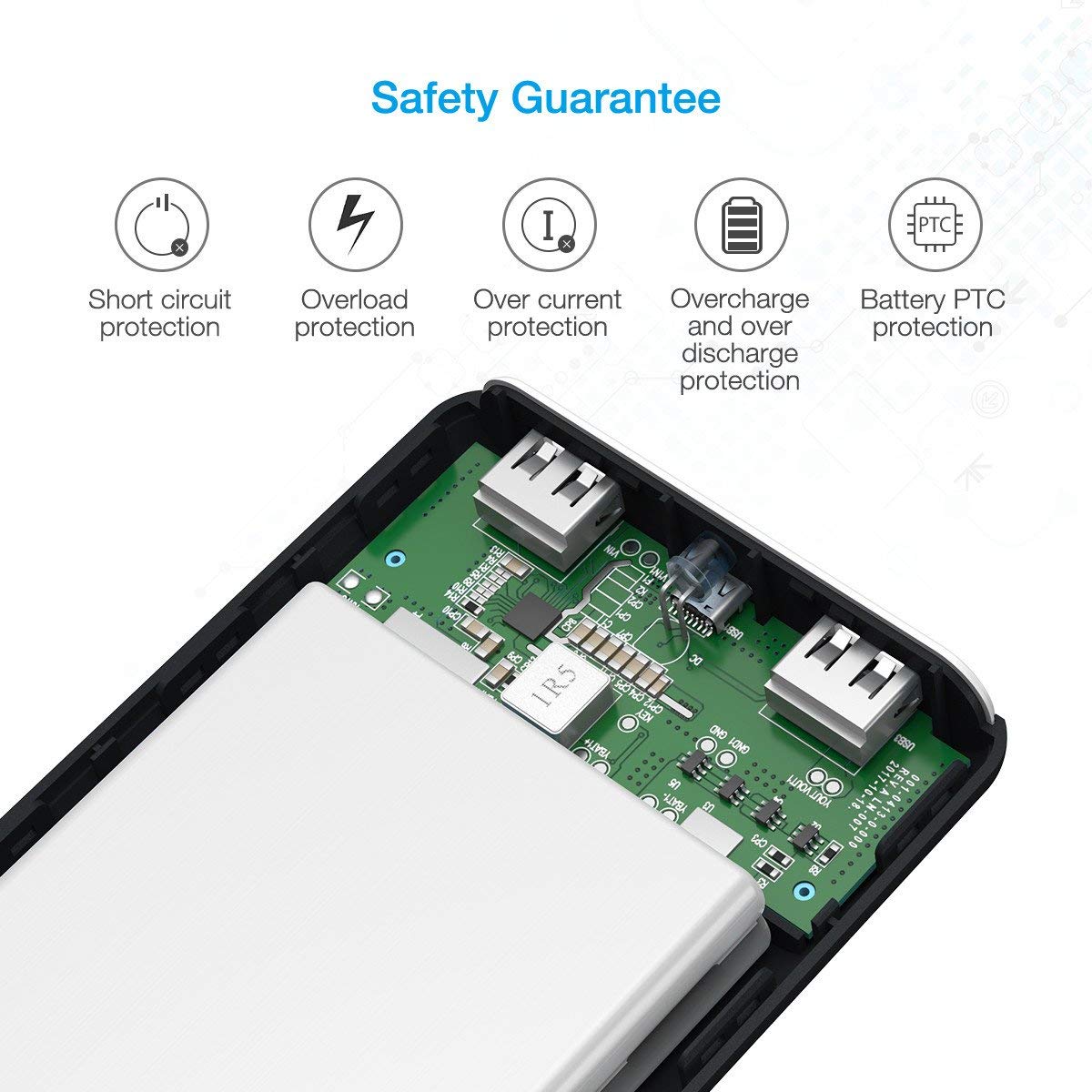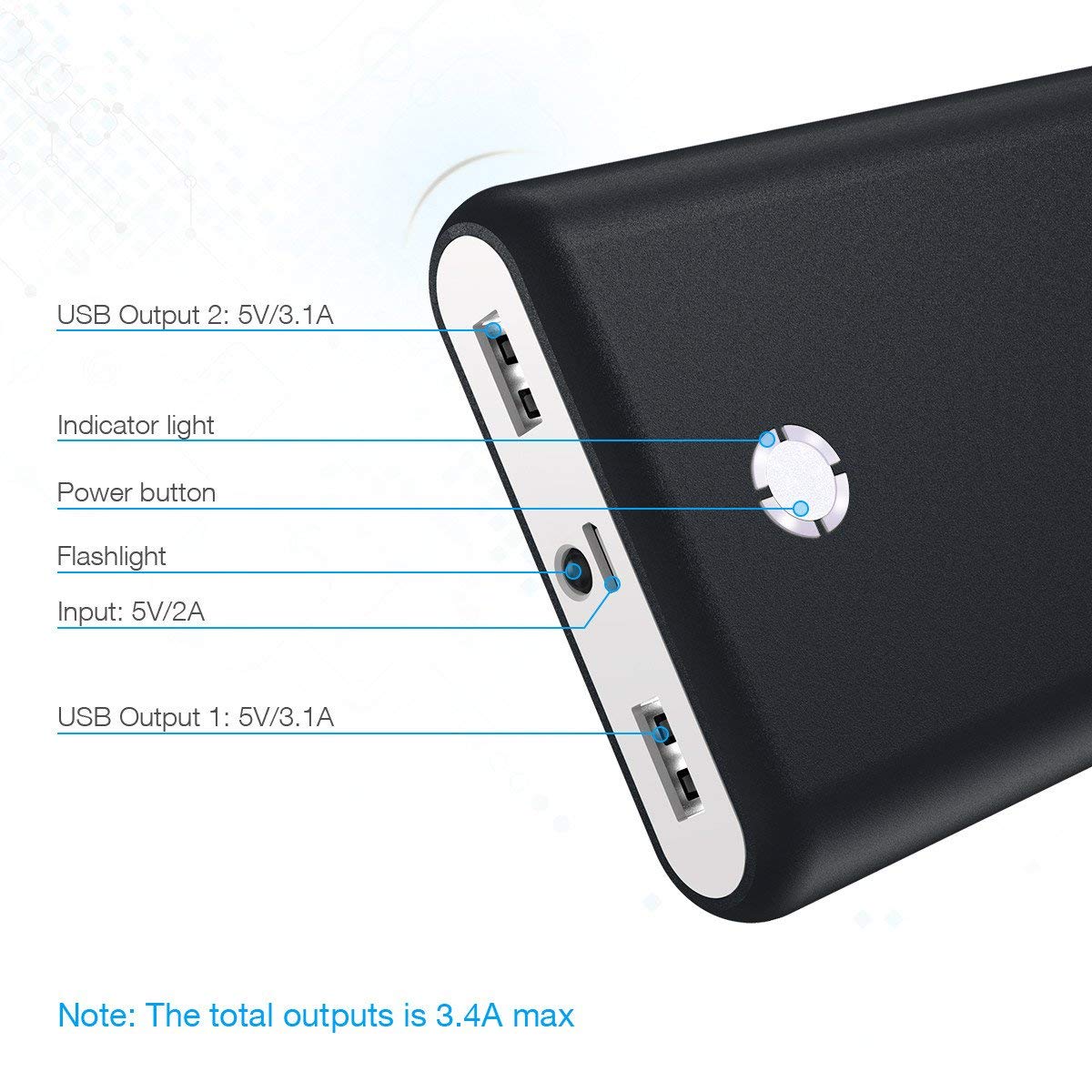 Power Bank Specification:
Model: MP-3461BK
Capacity: 20000mAh
Input: DC 5V/2000mAh
Output: USB1 5V/3100mAh
Output: USB2 5V/3100mAh
Dimensions: 12.3 x 3 x 9.6 CM
Weight: 422 G
Color: Black
Package Contents:
1 x Poweradd Pilot X7 Portable Charger
1 x Micro USB Cable
1 x User Guide