Product Description
Waterproof LED Tactical Flashlight, Zoomable LED Torch
Comes with 2-Pack Rechargeable 18650 Batteries and an EBL 839 Battery Charger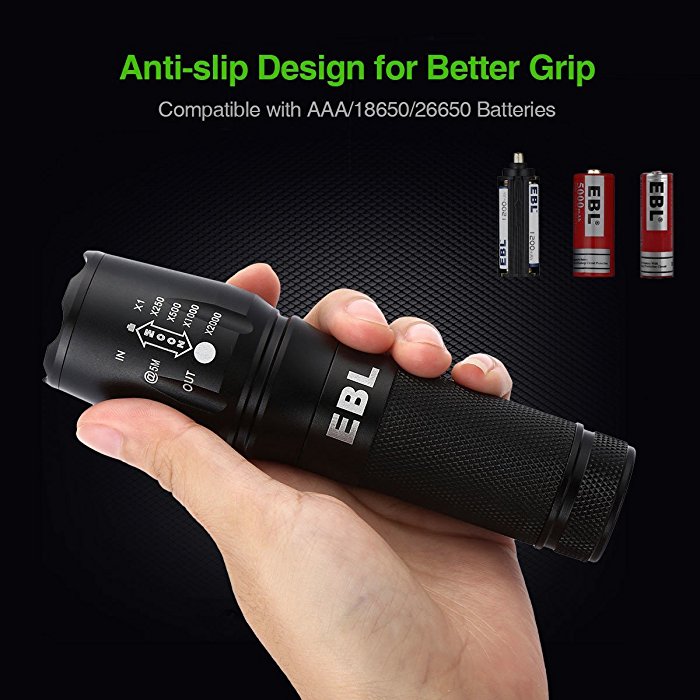 Waterproof Tactical Flashlight Features:
The military grade LED flashlight can be powered by 3 AAA rechargeable batteries or 1 18650 or 26650 rechargeable battery.
The police tactical torch has a portable size for you to easily hold in hand and carry around.
The flashlight has 5 modes: high brightness, medium brightness, low brightness, strobe mode and SOS mode.
The flashlight features IP65 waterproof rating which allow you to use it in rainy weather.
The high performance tactical flashlight is made of high-quality aluminum alloy for great durability.
The super bright LED flashlight offers 1200 lumens and 100000 hours long service life due to the advanced Cree XML-L2 chip built in.
Wall-Made LED Flashlight:
This portable LED torch is beautifully designed for you to hold in hand and carry comfortably. The quick-release light is powered by 1 piece of 18650 or 26650 rechargeable battery, or 3 pieces of AAA batteries. It gives you long hours' lighting and 5 different modes of brightness to meet your needs. The military tactical led flashlight comes with an EBL 839 battery charger and 2-count rechargeable 18650 rechargeable batteries.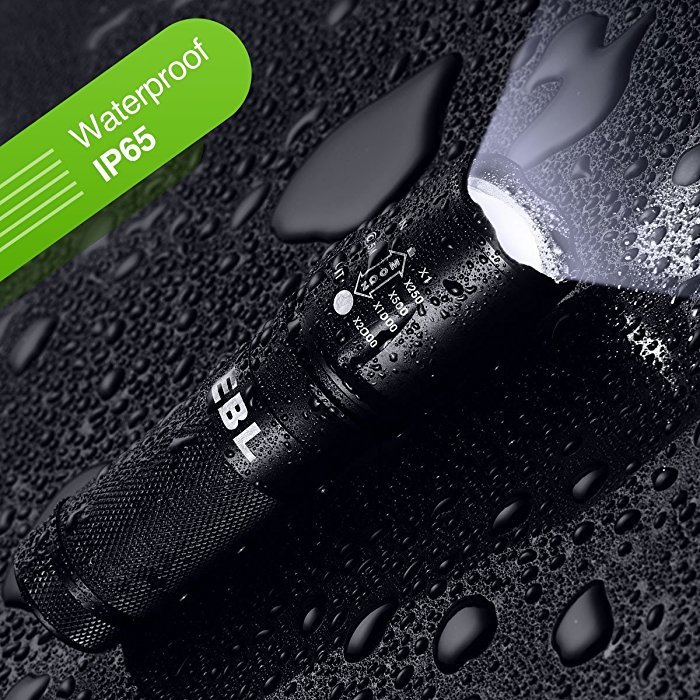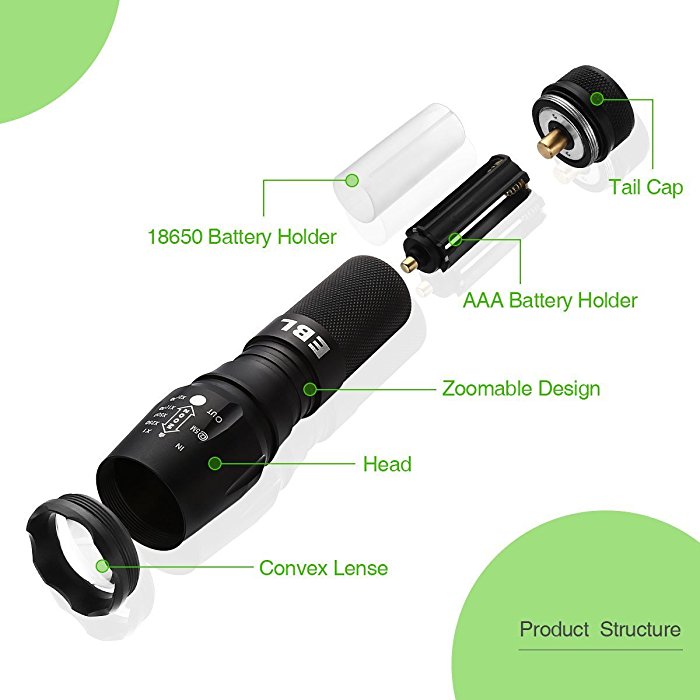 Specifications:
Brand: EBL
Material: Aluminum alloy
Brightness: 1200 lumens
Waterproof Rating: IP65
Power Chip: Cree XML-L2 chip
Package:
1 x EBL waterproof LED tactical flashlight
1 x EBL 839 battery charger
2 x EBL 18650 li-ion rechargeable battery
1 x flashlight sling
1 x 18650/26650 battery holder
1 x AAA battery holder
1 x user manual