Product Description
IPX7 Top Rated Loud Outdoor Bluetooth Speakers for Swimming Pool / Beach
This Bluetooth speaker is a trendy, durable waterproof USB speaker with IPX7 waterproof feature.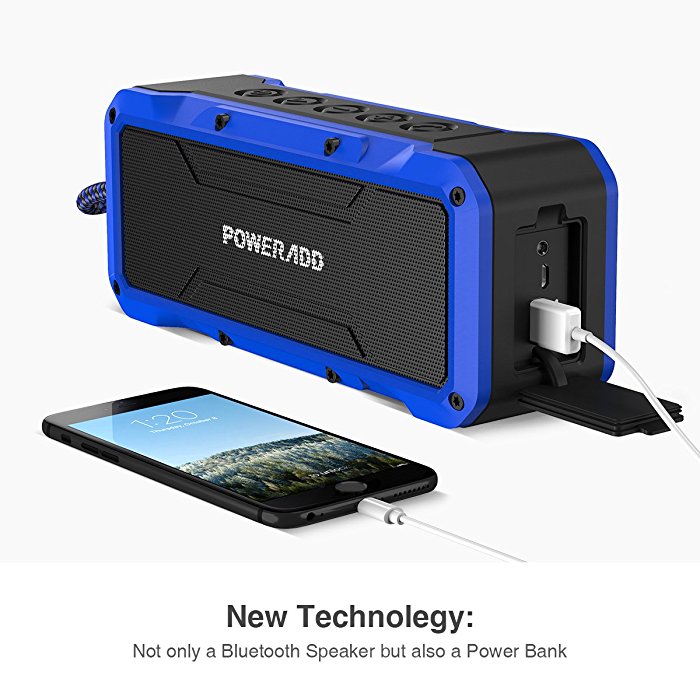 Top Rated Waterproof Bluetooth Speakers
This Poweradd MusicFly Bluetooth speaker uses the lastest advanced Bluetooth 4.2 technology for easy Bluetooth pairing and stable connection.
It gives you awesome music with outstanding stereo sound effects and clear, loud volume.
This IPX7 Bluetooth speaker is the new type of outdoor-friendly speakers that you can use for your outings near water. Water splashes won't damage the speaker.
Please note that IPX7 waterproof rating still does not allow you to immerse the speaker totally in water deliberately. The waterproof portable speaker will protect itself from accidental dropping in water. And obviously it's not afraid of water splashes when you play music near a swimming pool, or on seashore, on the beach.
Advanced Bluetooth 4.2 Speaker:
MusicFly features Bluetooth 4.2 technology which enables you to enjoy quick and easy Bluetooth pairing winthin 33 feet's distance. The connection will stay stable with great music playing.
Portable Size:
MusicFly portable outdoor Bluetooth speaker has a compact size that you can carry around for your camping, picnicking, hiking, backpacking, traveling without the effort. This quick-release Bluetooth speaker is space-saving for your backpack, hangbag while you are traveling. It's a portable speaker that offer great sound effect for your music tracks in your cellphone or laptop(it comes with a 3.5mm audio cable for laptop connection).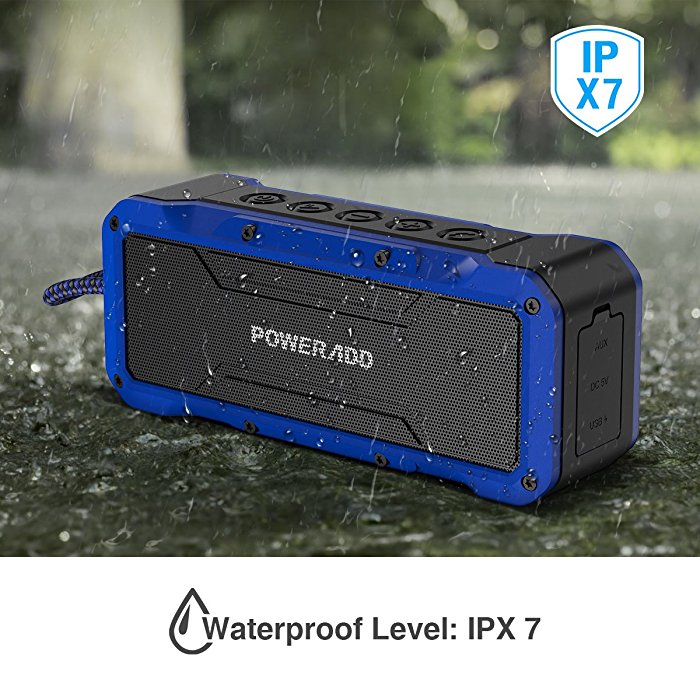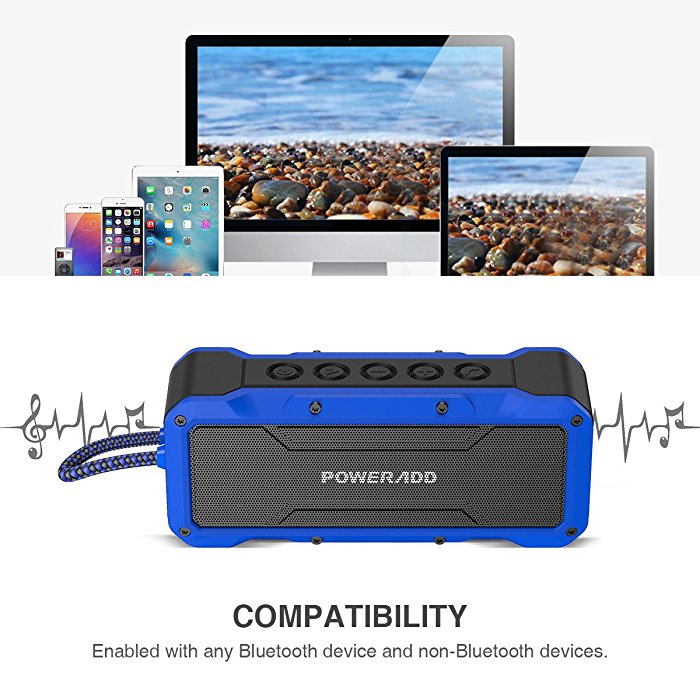 Wireless Bluetooth Speakers with USB Port:
This Bluetooth speaker is designed with a USB charging port for easy recharging. The built-in Lithium battery is as powerful as it can offer you 10 hours' music playing when it's fully charged. The speaker has a built-in microphone for you to make hands-free phone calls in a loud and clear way.
Incredible Sound Effects:
MusicFly is made of 2 X 13W stereo drivers and 2 X 5W passive subwoofers. And this will create great sound effects with high volume. You can play your favorite music with most powerful surround sound. It works greatly outdoors with improved noise cancellation.