Product Description
104-key Mechanical Gaming Keyboard
Professional Gaming Keyboard with DIY RGB Backlit Setting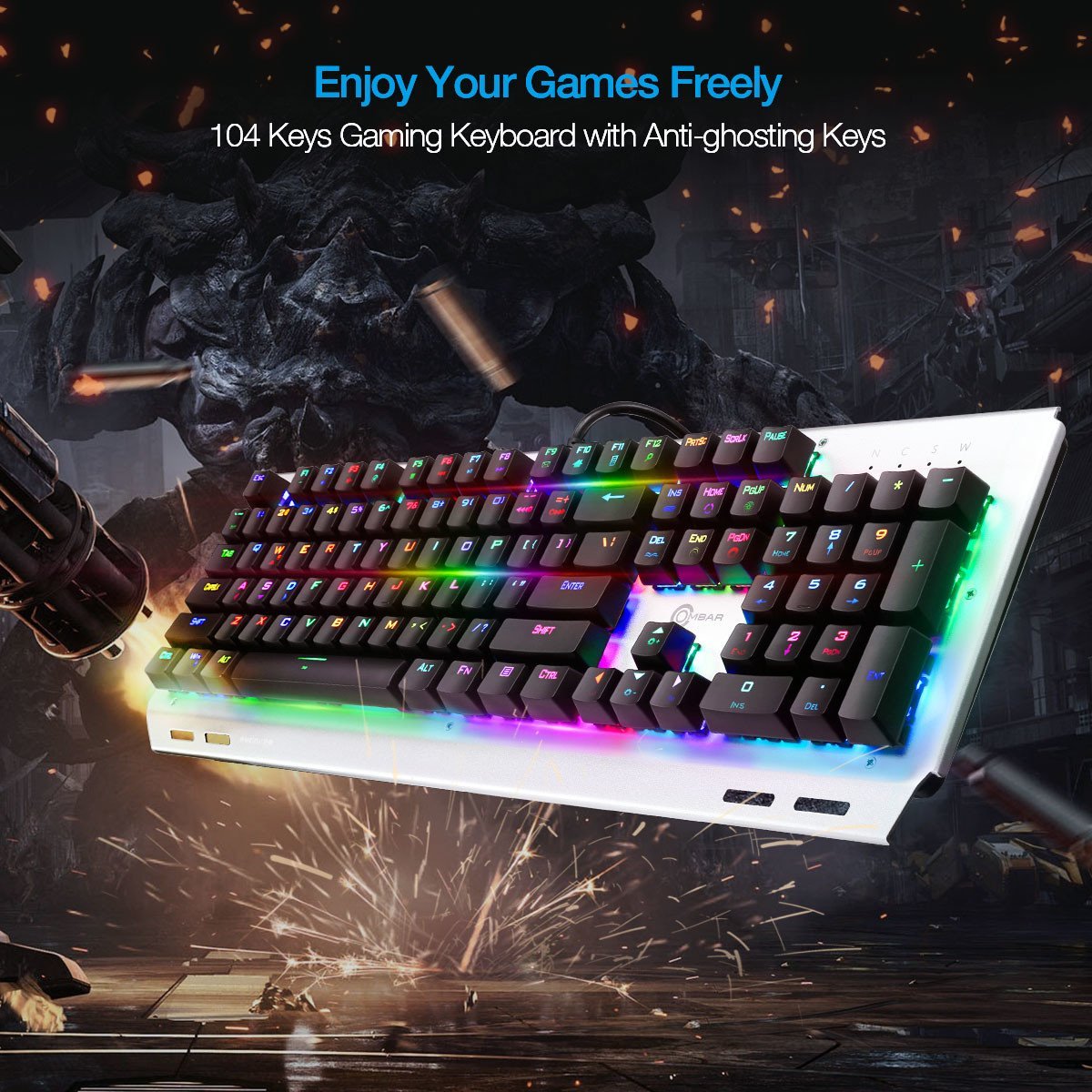 Ombar RGB Mechanical Keyboard:
This gaming keyboard is a 104-key mechanical gaming keyboard with custom mechanical switches.
Ombar blue switch is designed for quick responsiveness and great longevity.
The fast mechanical keys have great medium resistance, precise actuation, audible click sound and tactile bump feedback on the keyboard.
The RBG mechanical keyboard has a RGB rianbow backlit design. It comes with double-shot injection molded keycaps for crystal clear backlighting.
This PC gaming keyboard is made of high quality aircraft-grade aluminium and ABS material with plate-mounted mechanical keys and switches for office and gaming applications.
The 104 mechanical keys makes the keyboard an excellent anti ghosting keyboard thanks to the conflict-free keys. The keys are non-slip, ergonomic and splash proof for great durability.
The keyboard is widely compatible with Windows 10, Windows 8, Windows 7, Windows Vista, Windows XP and Limited Mac OS.
RGB Advanced Backlight Control:
This Ombar RGB Mechanical Keyboard features 18 different RGB backlight lighting modes. You can freely change all these modes by pressing FN + Ins, FN + Home, FN + Pageup,  FN + Delete, FN + End and FN + Pagedown. Each mode features 3 different lighting colors. The keyboard backlight lighting can be customized and easily adjusted for 4 levels of brightness according to your need. Press Fn+Up to increase the brightness and Fn+Down to reduce the brightness.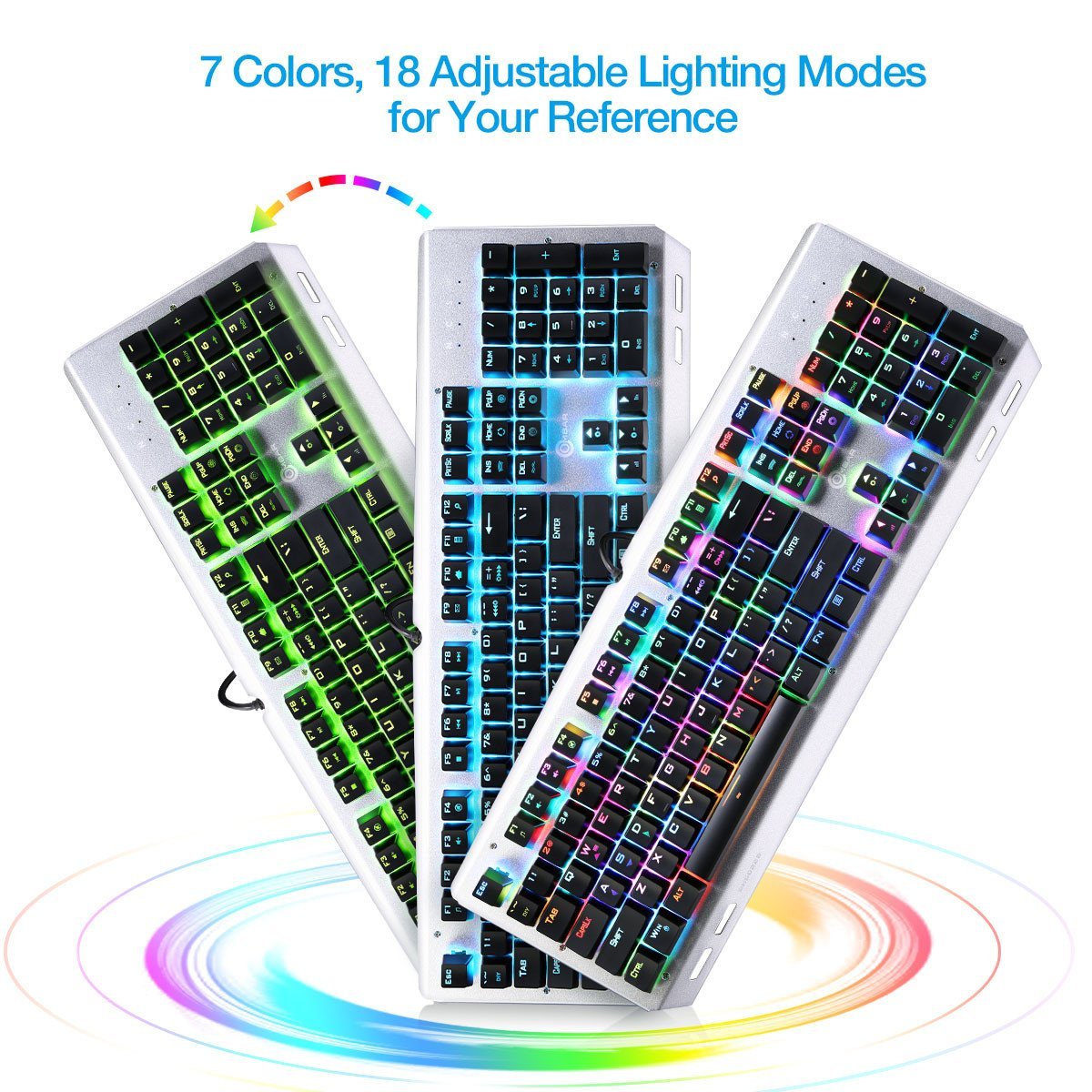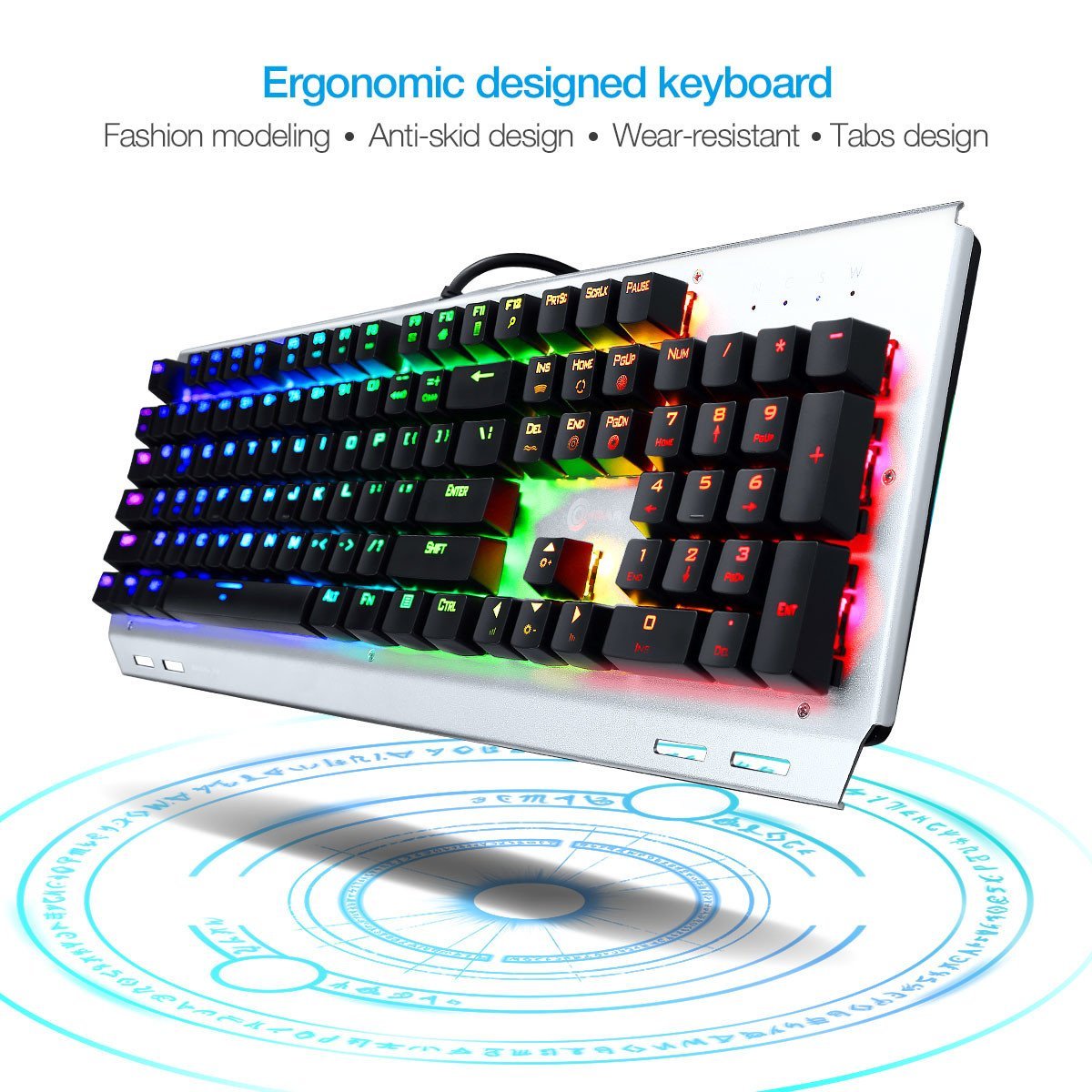 Durable RGB Mechanical Keyboard:
Ombar RGB mechanical keyboard is made of most durable ABS material for great quality and reliability. The stereoscopic keycaps are designed to be highly resistant to abrasion. The brushed metal panel is designed to be strongly water resistant. The keyboard has an integrated 3.3 feet long USB 2.0 cable with fabric braided design for great durablity and convenience in use.