Product Description
Rechargeable Battery Storage Case for AA AAA C D Batteries and Charger
For better battery maintenance and storage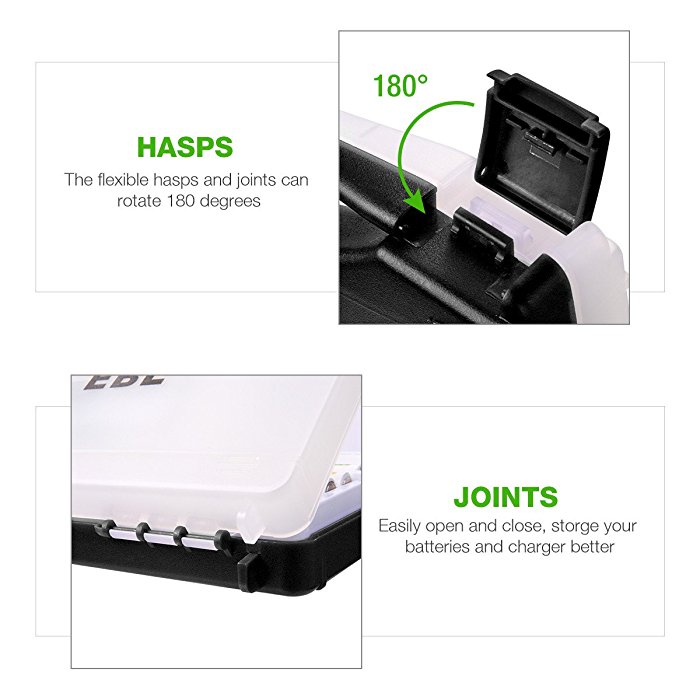 Keep Batteries Safe
This EBL battery organizer case is beautifully made with a fine layout for battery and charger slots.
The rechargeable battery storage case is made of highly durable materials to keep batteries safe and sound.
The highly insulating material is able to prevent batteries from leakage.
Family size: the case is big enough to accommodate up to 8 pieces of AA batteries, 4 pieces of AAA batteries, 2 pieces of D size spacers, 2 pieces of C size spacers and 1 charger.
Perfect Storage for Batteries:
The family-sized battery storage box is a perfect solution to keep all your rechargeable batteries together in a safe place. You can easily open the case and use the batteries when necessary. The well-organized blister packaging help pack your batteries and charger securely in place. The whole storage case is specially made to be lightweight, compact, neat and highly insulating. It's ideal to store household batteries and protect them from going bad.