Product Description
Poweradd Pilot 5GS 20000mAh Battery Pack Classic Power Bank Silver
Poweradd High Capacity 20000 mAh Portable Charger External Battery Pack for iPhone 4s/5/6s/7/Plus, iPad Mini/Air, Samsung Galaxy Note 3/4/5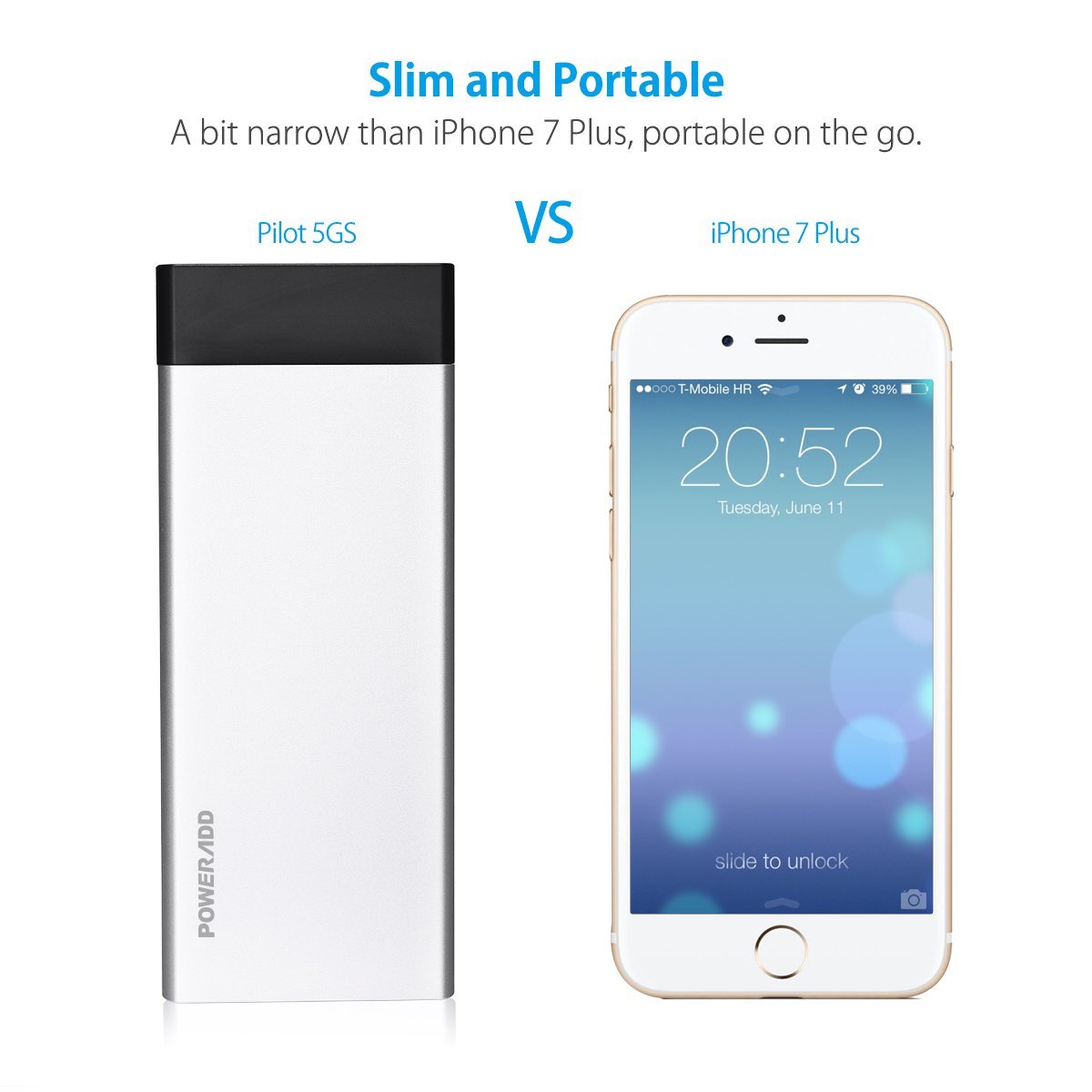 High Capcity & High Output Power Bank
● Huge Capacity: Silver power bank 2000mah portable battery provides 8 charges for an iPhone 6S, or 5 charges for a Samsung Galaxy S6, one and a half charge for an iPad Air 2.
● Use-friendly Design & Fashion Power Bank: Almost same size as an iPhone 6 Plus, easy to hold in hand; with aluminum alloy coated finish.
● Fast Charge & Recharge Power Bank: Pilot 5GS features a 2.1A input, which requires only 10 hours to fully recharge with a 2A adapter; dual output ports provide fastest charging speed up to 3.4A per port.
● Safe Portable Charger : Ultra reliable imported SANYO batttery cell with over 500 charge cycles; Security protection from short-circuit and over-current protection. This portable power bank will turn itself off if a short circuit or overload output occurs during charging.
Poweradd Durable Power Bank
Poweradd High Capacity Power Bank, with 20000mAh capacity, New Metal 3.8V Portable Charger Battery Pack gives great conveniences to charge all your mobile devices, USB devices.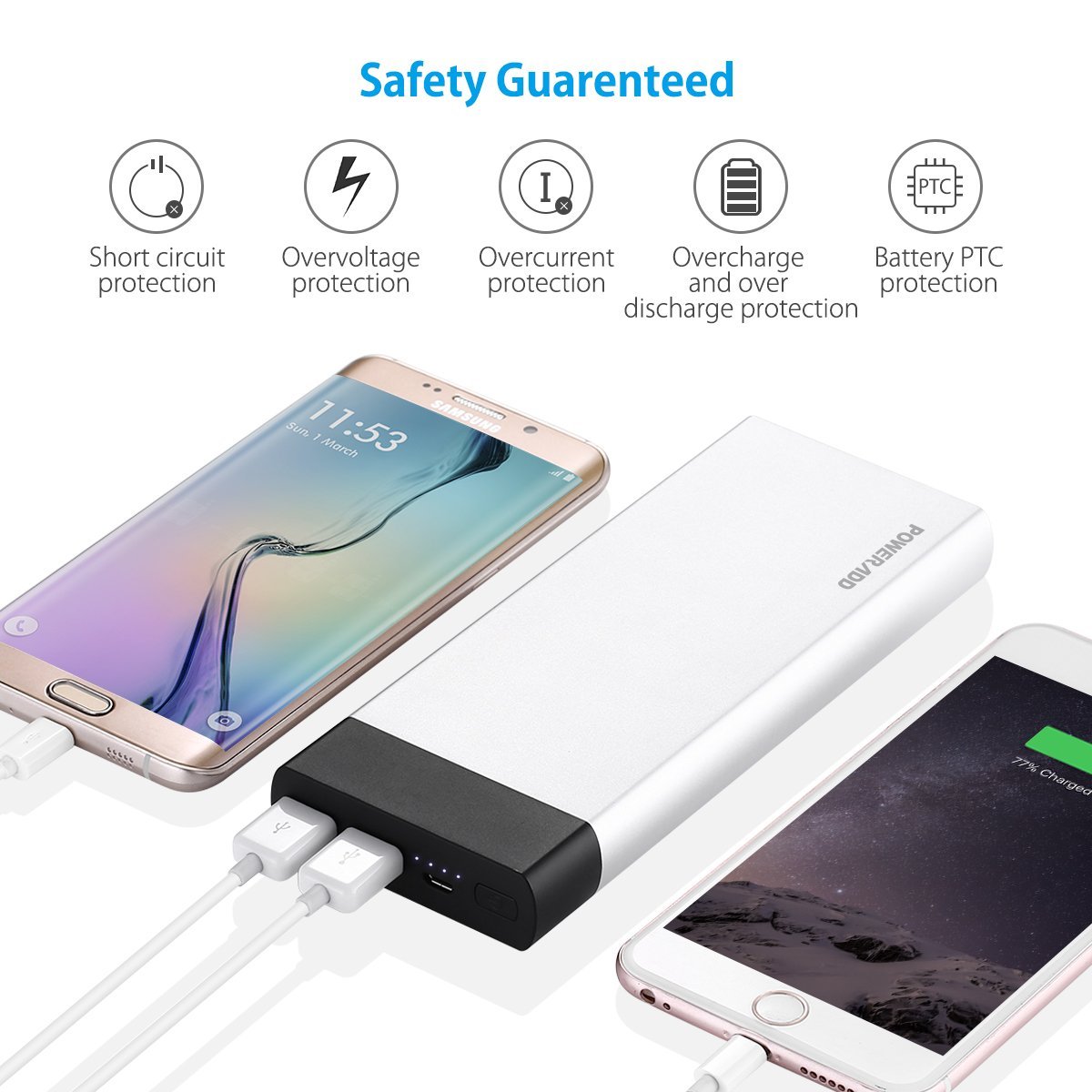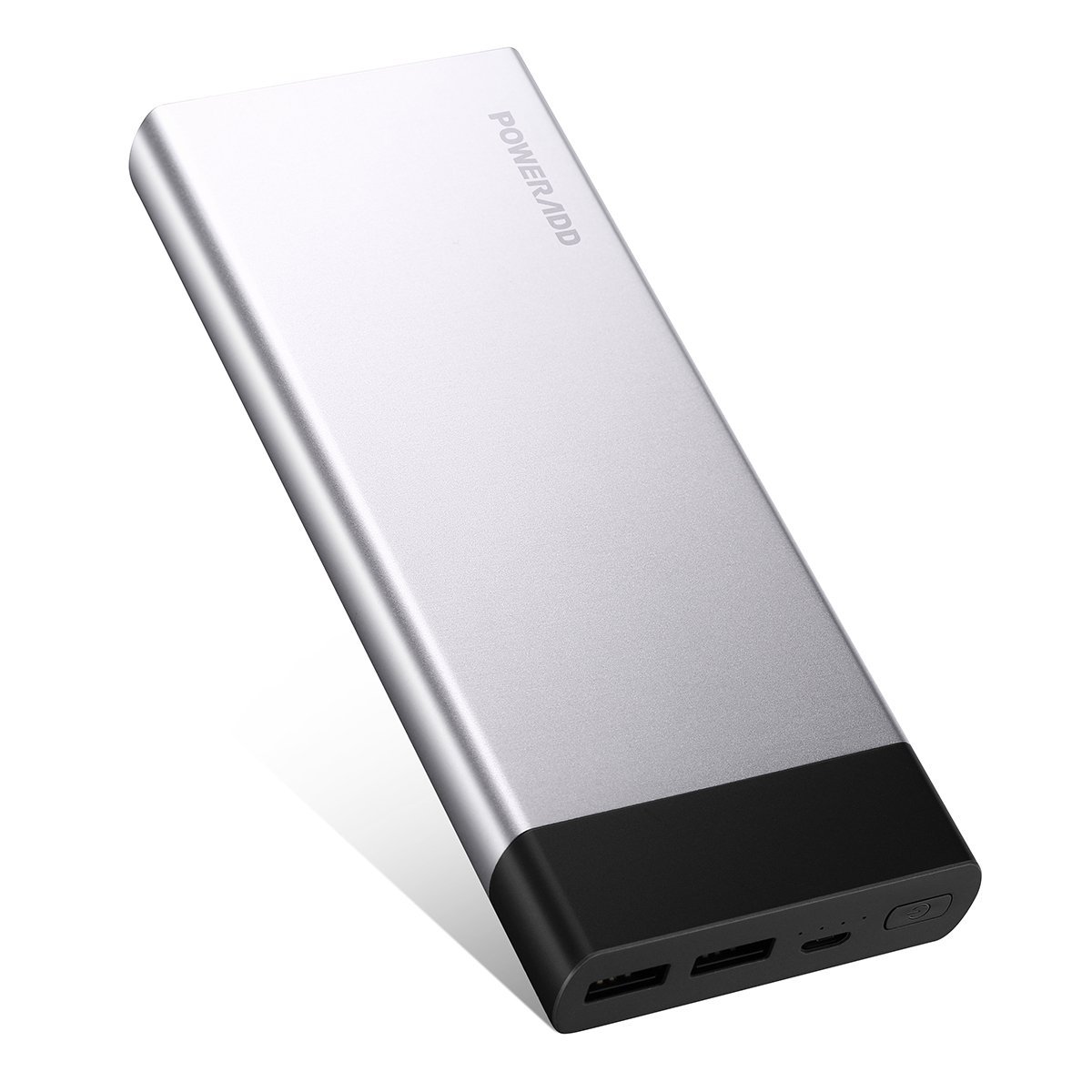 Compact Power Bank: 3.8V Battery Charger
Poweradd Pilot 5GS 20000mAh high capacity battery charger has a 3.8V battery chip which features a 4.35V limited voltage during charging while the commonly-seen 3.7V battery chips are 4.2V.
3.8V battery cell has a longer lifespan and supports more charging cycles.
Despite 20000mAh high battery capacity, this power bank is well made to be extremely compact in size, 6.7 x 2.7 x 0.8 inches.
It's designed to be small, portable and lightweight to ensure the portability as mobile power bank charger for users.
Rounded shape design for the long sides, and the aviation aluminum coated finish make the power bank very durable and easy to hold in hand.
Powerful Portable Charger Life
This portable power bank with 20000mAh capacity is engineered with a first class Sanyo Li-ion battery cell. This high quality Li-ion battery cell has greater duration, charge cycles to recharge all your USB devices.
Poweradd Smart Charge
This portable high performance power bank has Poweradd's Smart Charge technology. The Smart Identification output, will automatically identify your devices and deliver the fastest charging speed up to 3.4A per port. This battery charger has a quick 5V/2.1A input, which will largely save your time charging the power bank itself fully.