Product Description
High Efficiency USB Solar Power Bank Charger 60W Portable Solar Panels
5V USB + 18V DC: Portable Foldable Sunpower Solar Charger for you to carry around effortlessly, and get your USB and DC devices charged outdoors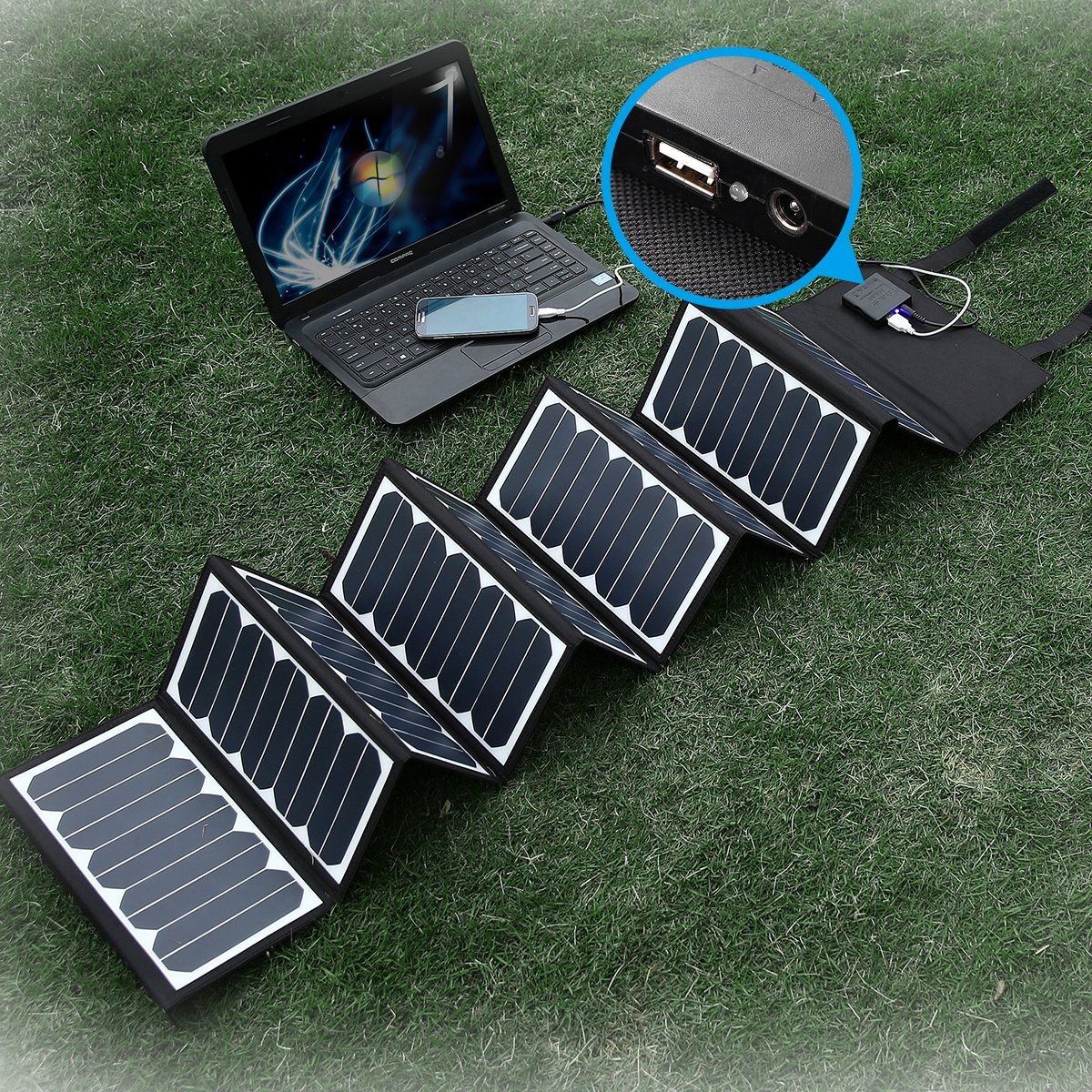 High Efficiency Solar Charger

Poweradd 60W solar charger has a significant breakthrough in the aspect of solar conversion rate. Compared with similar products which only reach 15% approximately, Poweradd's 23.5% high solar conversion with up to 5V/2000mAh output obviously puts itself in a prime position.
Powerful Voltage Regulator
Since unstable sunlight would lead to unstable current and voltage which might damage your devices, a high-tech voltage regulator is equipped as a cure for the problem. In this case, the safety of your charging and the lifespan of your devices will be fully guaranteed.
Great Portability

The lightweight solar panels weighs in at only 4.3 pounds, only half of frequently-seen similar products in the market, and measures much smaller when it is folded. Such compact and portable solar panel is absolutely one of your unprecedented experiences. It's easy to carry around for your camping, hiking etc.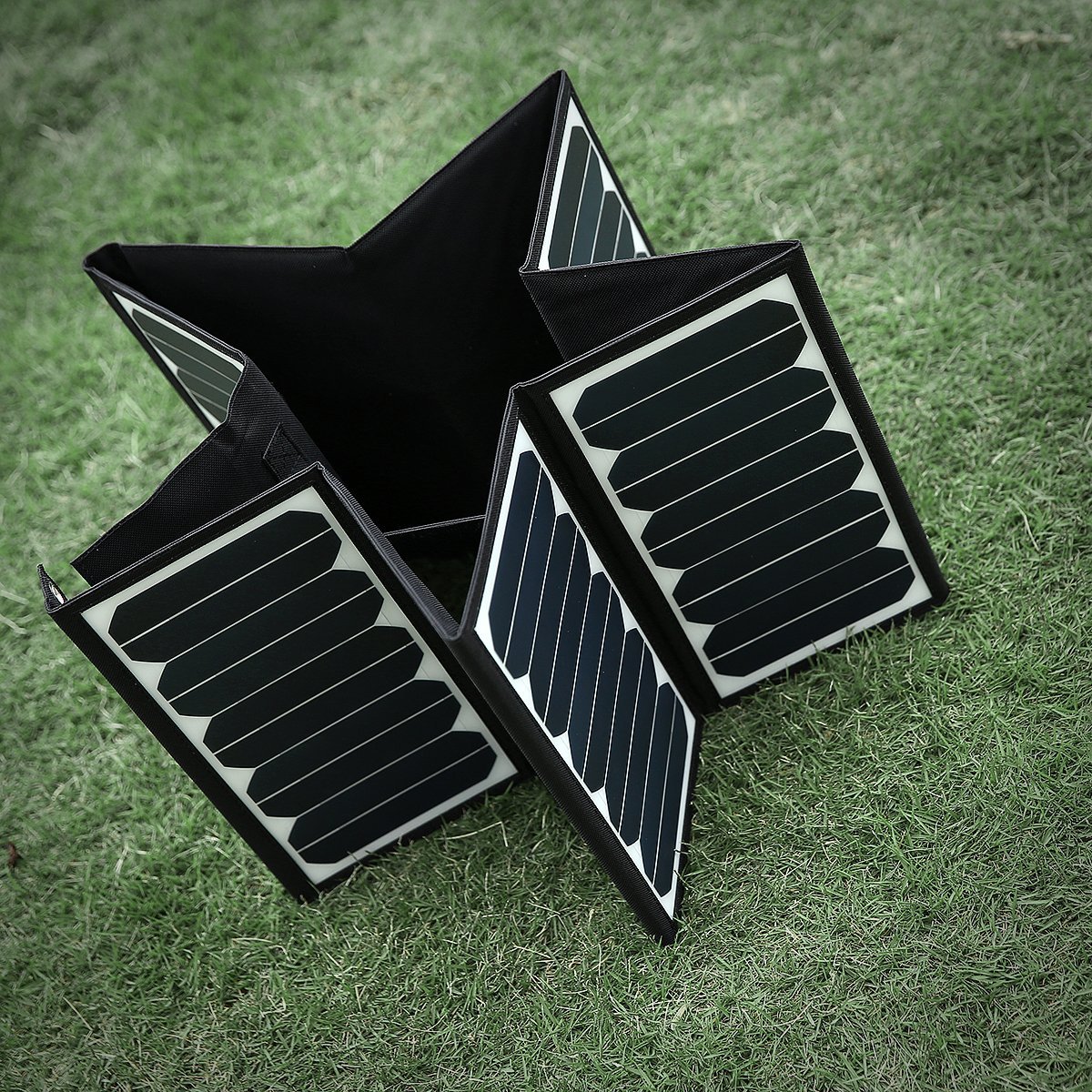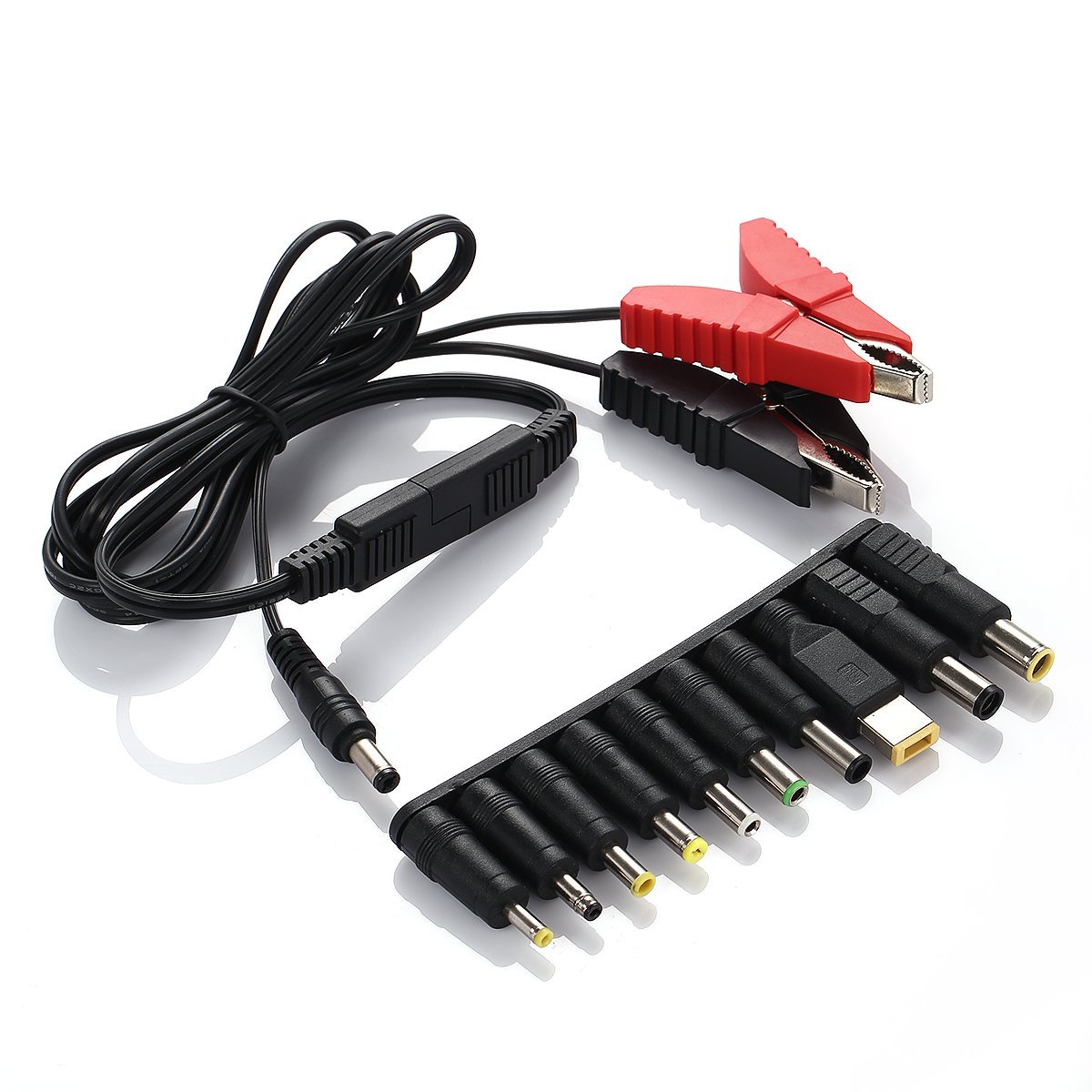 Easy to Handle

Place the solar panel to a sunny spot, unfold it and connect it to your device through the USB output port. With the strong sunlight, your device will be filled up with power pretty soon.
Wide Compatibility
DC port(18V/3.3A): charging 18V laptops and other 18V DC-powered devices.
USB port(5.5V/2A) : smartphones, tablets, external battery packs, or any other 5V USB-charged gadgets.
10 Notebook Connectors

10 Notebook connectors are included, please check the model, size, voltage and power of your original adapter to ensure compatibility before using.
A – 6.00*4.25 – Sony VAIO
B – 6.25*3.00 – Toshiba Satellite A105, M35
C – 5.50*2.10 – Toshiba T1950, T4700 / Acer Aspire 1200
D – 4.75*1.70 – ASUS Eee 900, 1000
E – 5.50*1.70 – Acer Aspire One AO722 AO725
H – 5.00*3.25 – Samsung N130, N310
G – 4.0*1.70 – HP Mini 1000/ 1100 Series
M – 5.50*2.10 – Lenovo Ultrabook
J – 7.40*5.00 – Dell inspiron 1525, E1505 / HP Pavilion DV6, 550, G60, Compaq CQ 60 and more other Dell or HP models
K – 7.90*5.40 – ThinkPad T60, X60, R60