Product Description
Durable Folable Solar Panel with Outdoor-friendly Design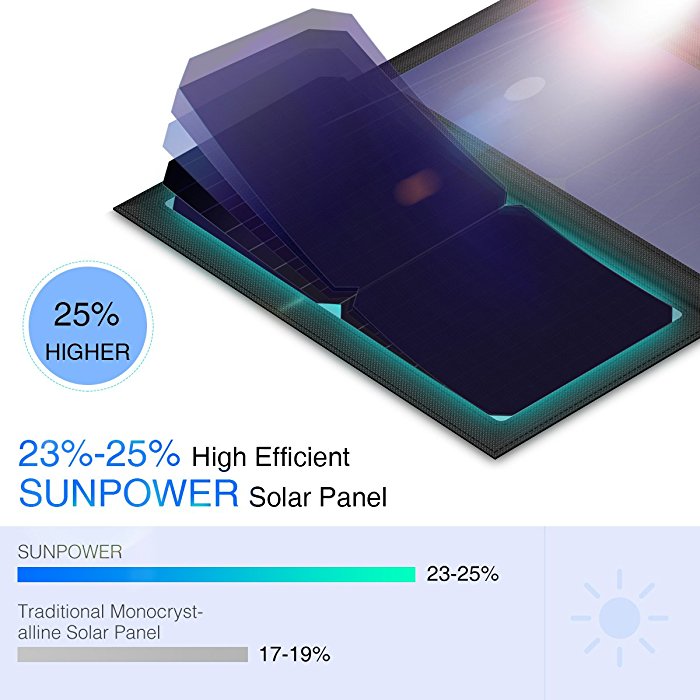 Poweradd Foldable Solar Charger:
This Poweradd foldable solar panel uses advanced SUNPOWER panel and reliable materials for a solid and durable build.
The foldable solar panel is made up of 4 highly efficient solar panels with high wattage power rating.
With high efficiency, up to 23%-25%, it is able to absorb solar energy quickly from direct sunlight.
Poweradd I-Solar chip helps the solar panel automatically detect the devices connected and deliver maximum output current for stable charging.
Portable 24W Solar Panel:
This Poweradd portable SUNPOWER 24W solar panel has impressive performance in absorbing solar power from sunlight and features great conversion rate from solar power into electric energy for your portable USB devices, like your cell phone. When folded, the solar panel becomes a very portable size for you take anywhere. The solar panel is made of 600D Oxford standard cloth for the highly protective outer layer. The durable cloth is waterproof, dustproof and is very easy to clean.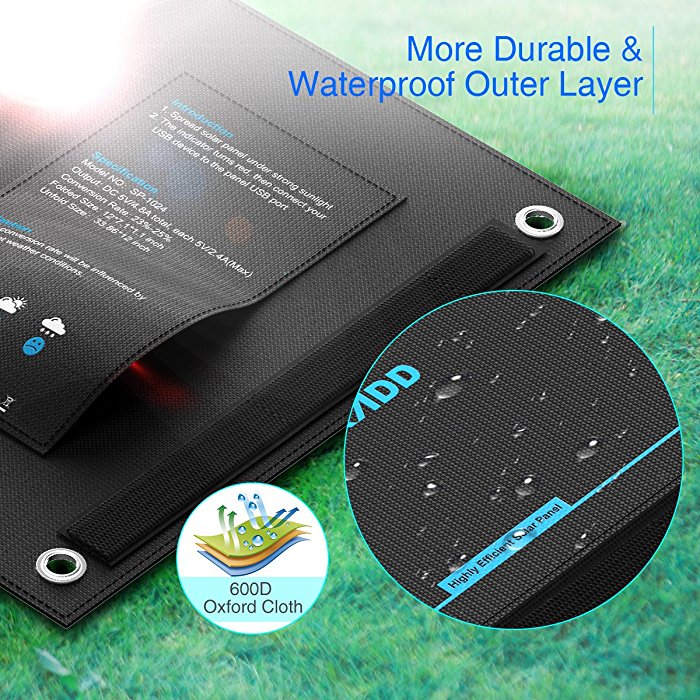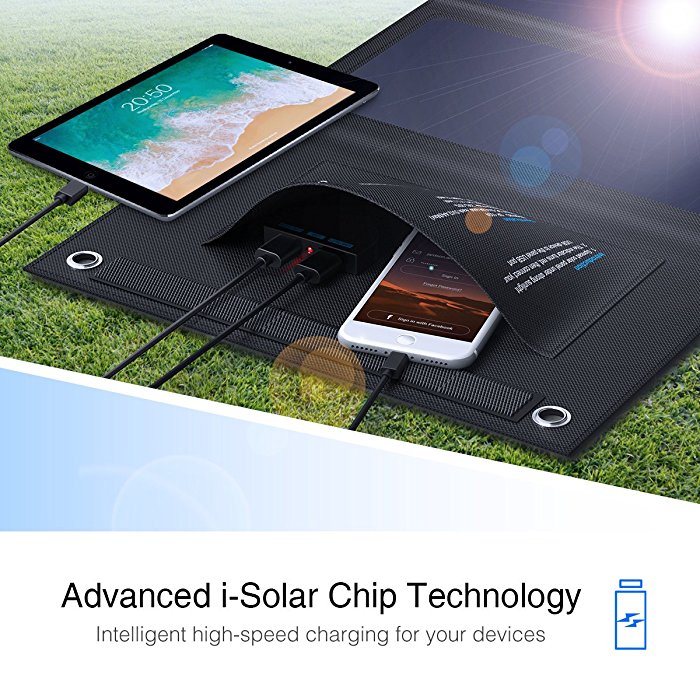 Solar Panel Specification:
Solar Panel: SUNPOWER Panel, 24W(Max)
Conversion Rate: 23%-25%
Charging Port: Dual USB 5V/2.4A(Max)
Output: DC5V/4.8A Total, 5V/2.4A Each
Unfolded Size: 33.86 * 12 inches
Folded Size: 12 * 7.1 * 1.1 inches
Weight: 22.9 ounces
Package:
1 * Poweradd Solar Panel
2 * Micro USB Charging Cable
2 * Stainless Steel Hook
1 * Welcome Card
1 * User Manual