Product Description
Poweradd Apollo Solar Power Bank Battery Charger For Traveling, Hiking
Solar Power Battery Bank, designed for charging your USB devices by solar power from the sun.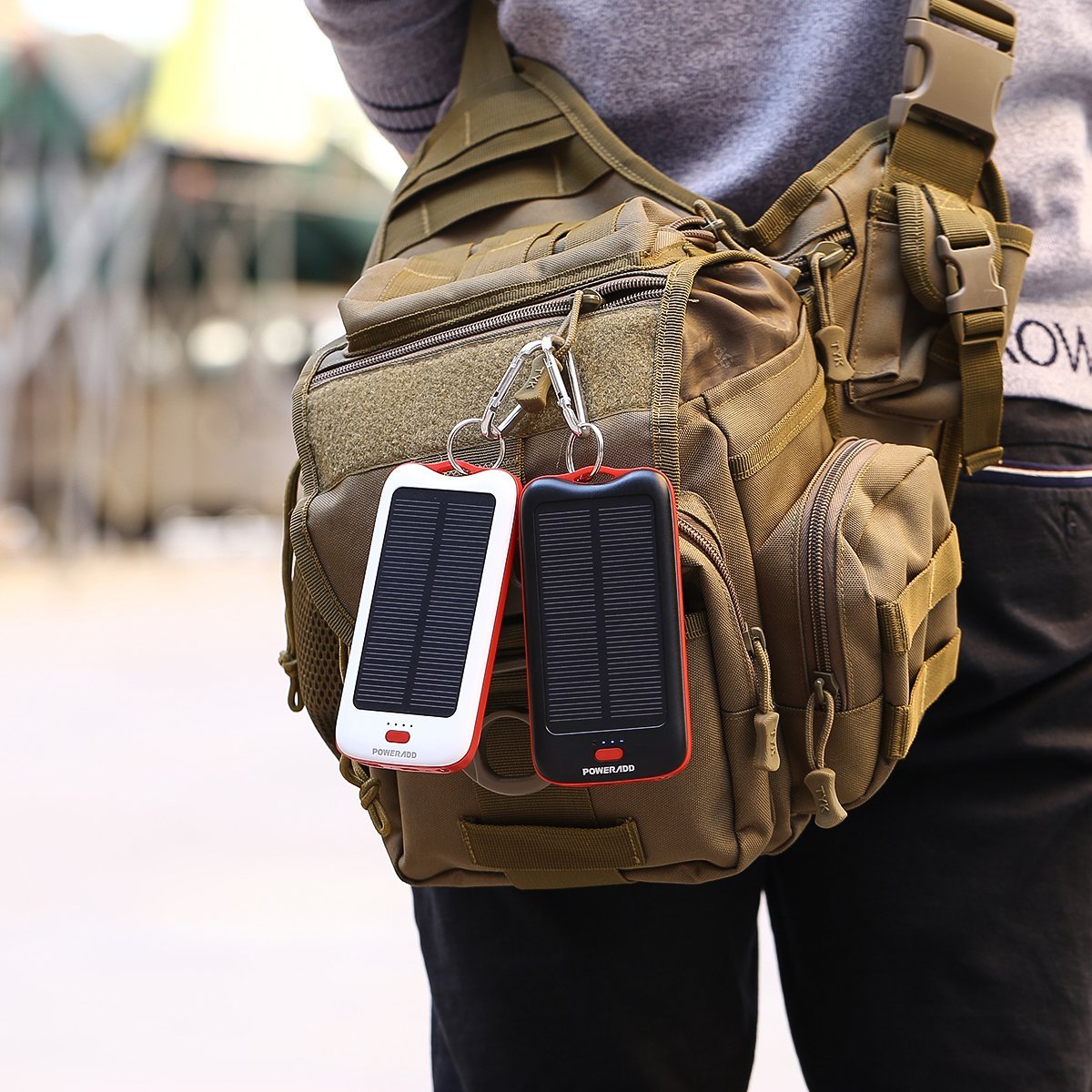 Useful Outdoor Solar Power Bank
Poweradd Apollo Mini 5000mAh solar battery charger, with advanced solar energy technology, is ideal for emergency use during your traveling, hiking, backpacking, camping and other outdoor activities.
High Efficiency Solar Cell Power Bank
This solar charging power bank has a 5000mAh battery capacity and admirable power conversion rate. Place the power bank under the sun, connect your device, and the power bank can charge your device quickly with the highly efficient solar power conversion. Thanks to the premium battery cells built in, when it's fully charged, it can charge an iPhone 6S/6 twice or a large capacity device like iPhone 6S Plus more than 1 time.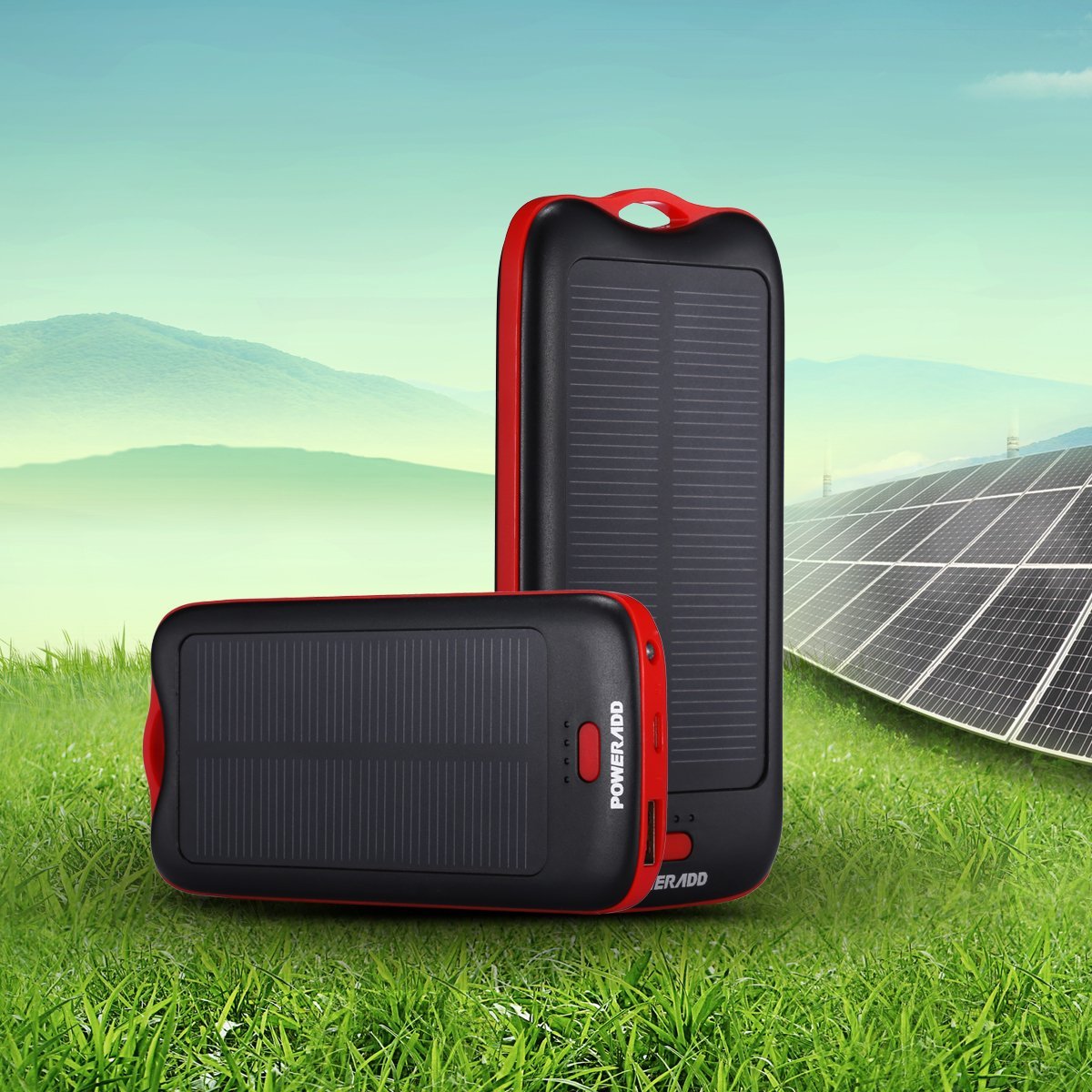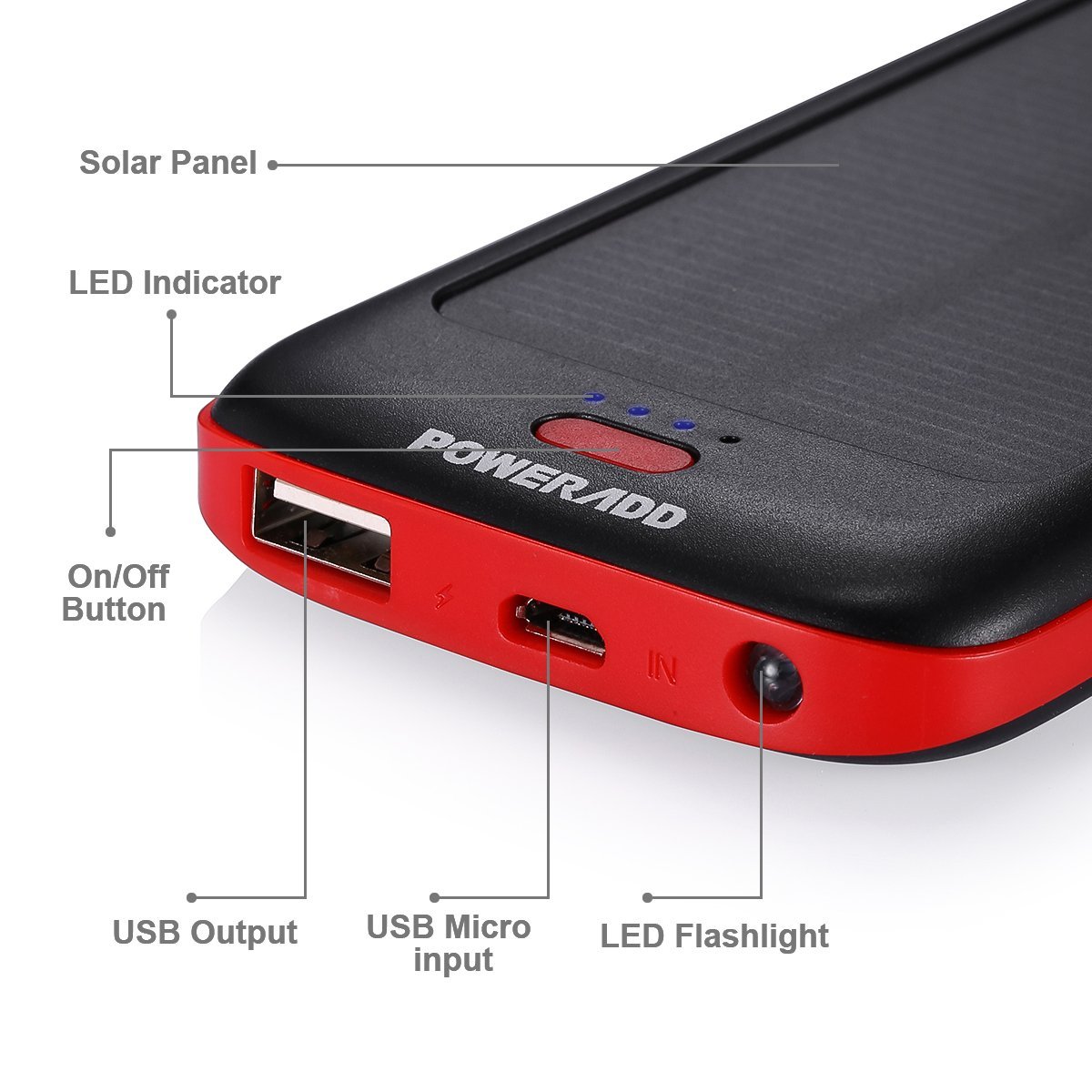 Solar Powerbank Portable Battery
This solar powered battery pack is designed to be compact and small in size: 5.13*2.57*0.59 inches. It has a hook design for easier hanging on your backpack, making it more convenient on the go.
This solar charged battery pack has an accessible smart USB port, simply connect and charge. It's designed with smart LEDs indicating battery level and charging status, as well as an LED flashlight for use in the dark.
FAQ & Trouble Shooting
1. What if the Apollo Mini fails to charge?
Please check whether the adapter connection is secure or not. If the adapter does not function normally, please replace it or use your original one.
2. I connected my phone to the Apollo Mini, but seems no output, why?
Please long press the power button around 3 seconds to turn on the charger, then it'll charge your device.
3. My Apollo Mini stops working after several times use, why?
Improper use may activate the protection system, which makes your Apollo Mini stop working. Please turn off the Apollo Mini and give it a full charge.