Product Description
Poweradd 2900K Rechargeable LED Light Table Lamp With Wireless Sensor
Baby Room Lamp with Hanging Loop, 4-100 Hours Playing Time, Memory Function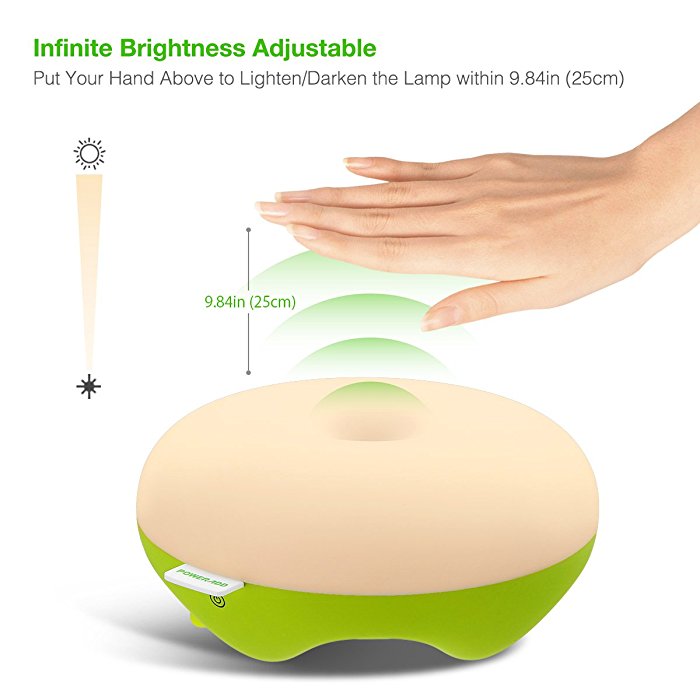 Cordless LED Table Lamp Features
Adjustable Brightness: This Poweradd LED Table Lamp has easy adjustment for different brightness. You can effortlessly control the brightness with your hand waving about 9.84 inches (25cm) above the lamp.
Eye-caring Soft Light Source: This eye-caring 2900K LED light is harmless to the eyes. It offers comfortable light to illuminate your room without flickering light that might damage your eyesight.
Rechargeable LED Table Lamp: It has a 2600mAh built-in rechargeable li-polymer battery that provides 3-70 hours' play-time depending on different brightness. It takes 3 hours or so to fully charge the battery.
Exquisite and Stylish Design: This LED lamp is beautifully made with no screws on the surface. The high-quality ABS and PC material offers you a comfortable sense of touch.
Safe and High-tech Gift: This exquisite lamp is a great choice as an indoor ornament or a gift to friends and family.
Specification
Input: DC 5V/1A
Flux: 3*-325lm
Color Temp.: 2900K
Operating Temp.: -10℃~50℃
Type of Battery: Li Polymer Battery
Battery Capacity: 2600mAh
Material: PC+ABS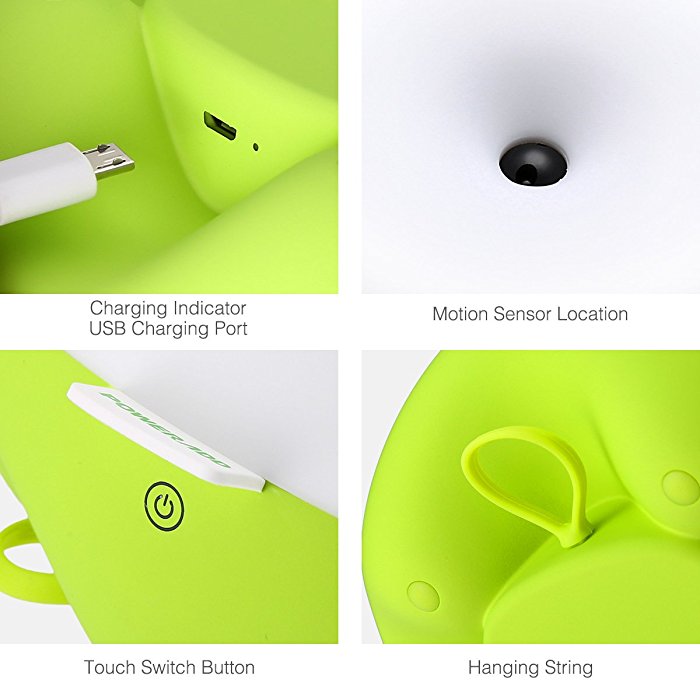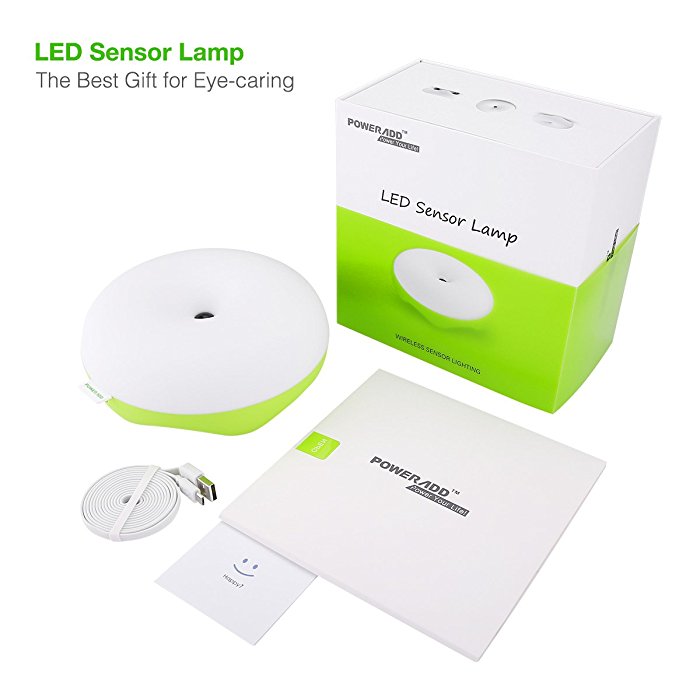 LED Lamp with Harmless Light
Designed in California, USA, and assembled in China, this rechargeable LED light table lamp is one of the smartest wireless sensor LED lamps on the market with finest quality and appearance design. The well-made LED lamp works perfectly as a desk lamp in your study, or an LED lamp with comfortable light in your baby room due to the eye-caring light. It's a great gift alternative to friends and family who probably would like to have such a smart and useful LED light for household and office.
Brightness Adjustable LED Desk Lamp
This LED desk lamp features adjustable brightness with effortless control by wireless sensor. Wave your hand about 9.84 inches (25cm) above the lamp to adjust a certain brightness level you want. And it's easy to turn on and off without noise. Due the the advanced noise cancellation technology, this LED lamp works quietly. It won't affect your baby's sleeping.