Product Description
Ergomomic Gaming Keyboard
Professional Backlit Gaming Keyboard for Easier, Faster Typing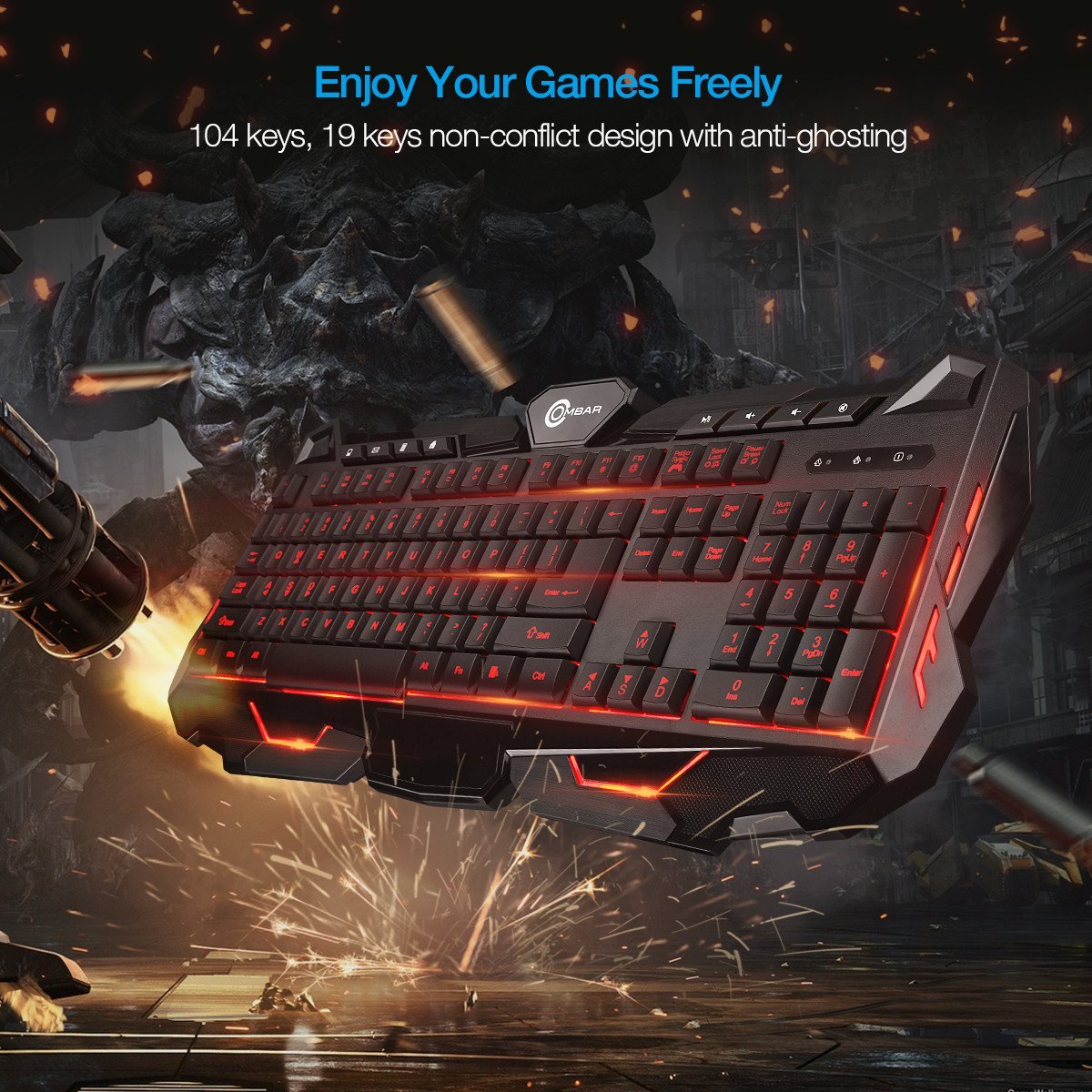 Functional Gaming Keyboard
This Ombar Backlit Gaming Keyboard allows you to adjust backlit and breathing mode during your gaming or working. It has 3 cool LED backlighting and 3 colors' adjustable breathing and permanent ligting mode.
The 104-key gaming keboard has Anti-Ghosting feature. You can use 19 non-conflict keys to press and hold multiple keys simultaneously without missing or pressing any key wrongly.
The keyboard is designed with smart programmable multimedia shortcuts. The 10 independent multimedia keys allows you to control email, sounds, music, or other entertainment without interrupting your game.
This professional backlit gaming keyboard has an ergonomic wrist rest design which will improve your typing speed and accuracy for less finger fatigue.
Made of high quality ABS engineering plastic, the gaming keyboard has great resistance to impact, wear and tear in your everyday life.
Professional Gaming Keyboard:
This professional gaming keyboard is fully compatible with Windows 2000/ME/XP/7/8/10, VISTA. The Backlit gaming keyboard supports Windows lock by pressing FN+WIN to prevent accidental game interruption. You can enjoy more protection from this high quality keyboard: 8 drainage back holes design improves its splash-proof performance; 10,000,000 times keystrokes test and 76cm height drop ensures great durability and long lifespan. This backlit keyboard is ideal for gamers, typist, programmer, writer etc.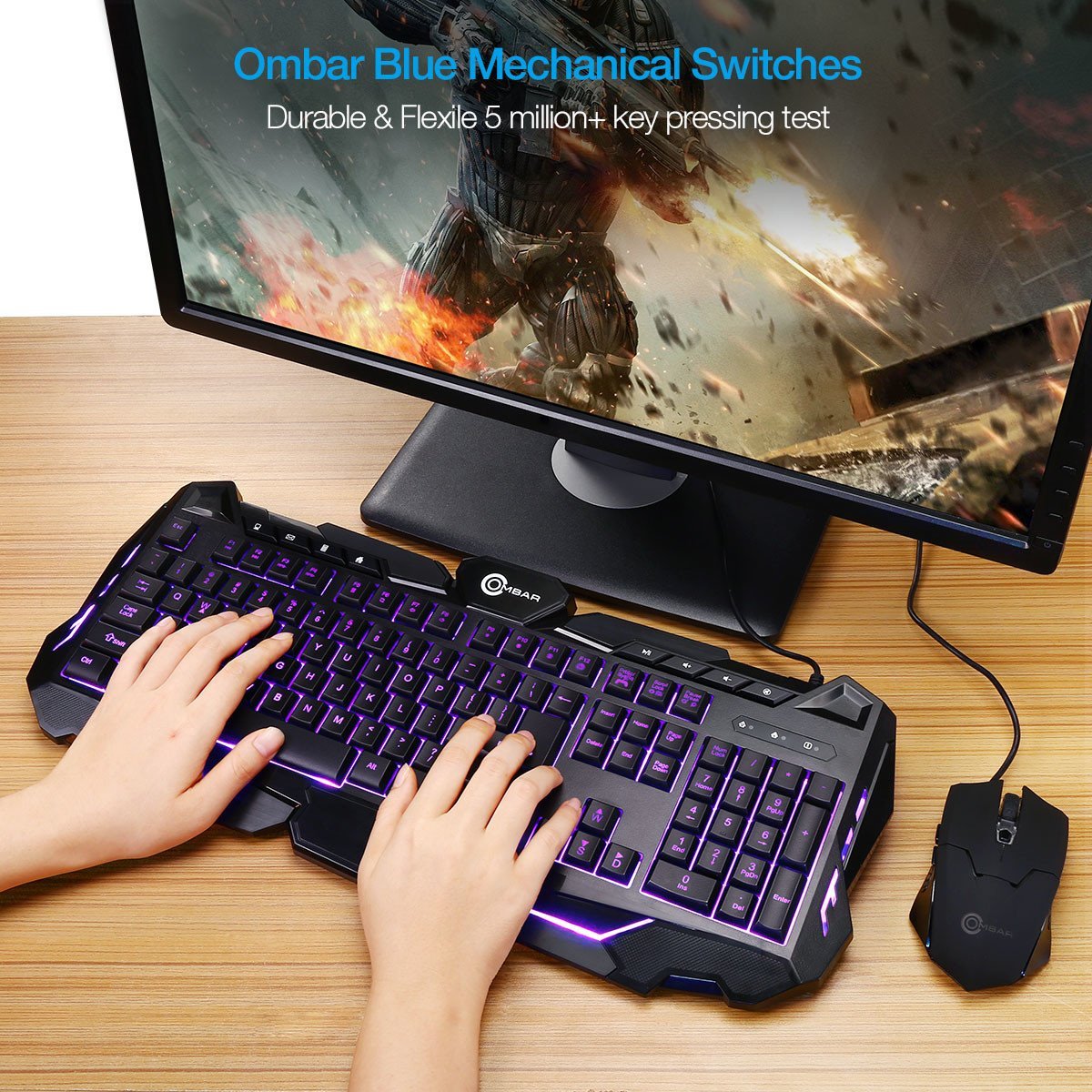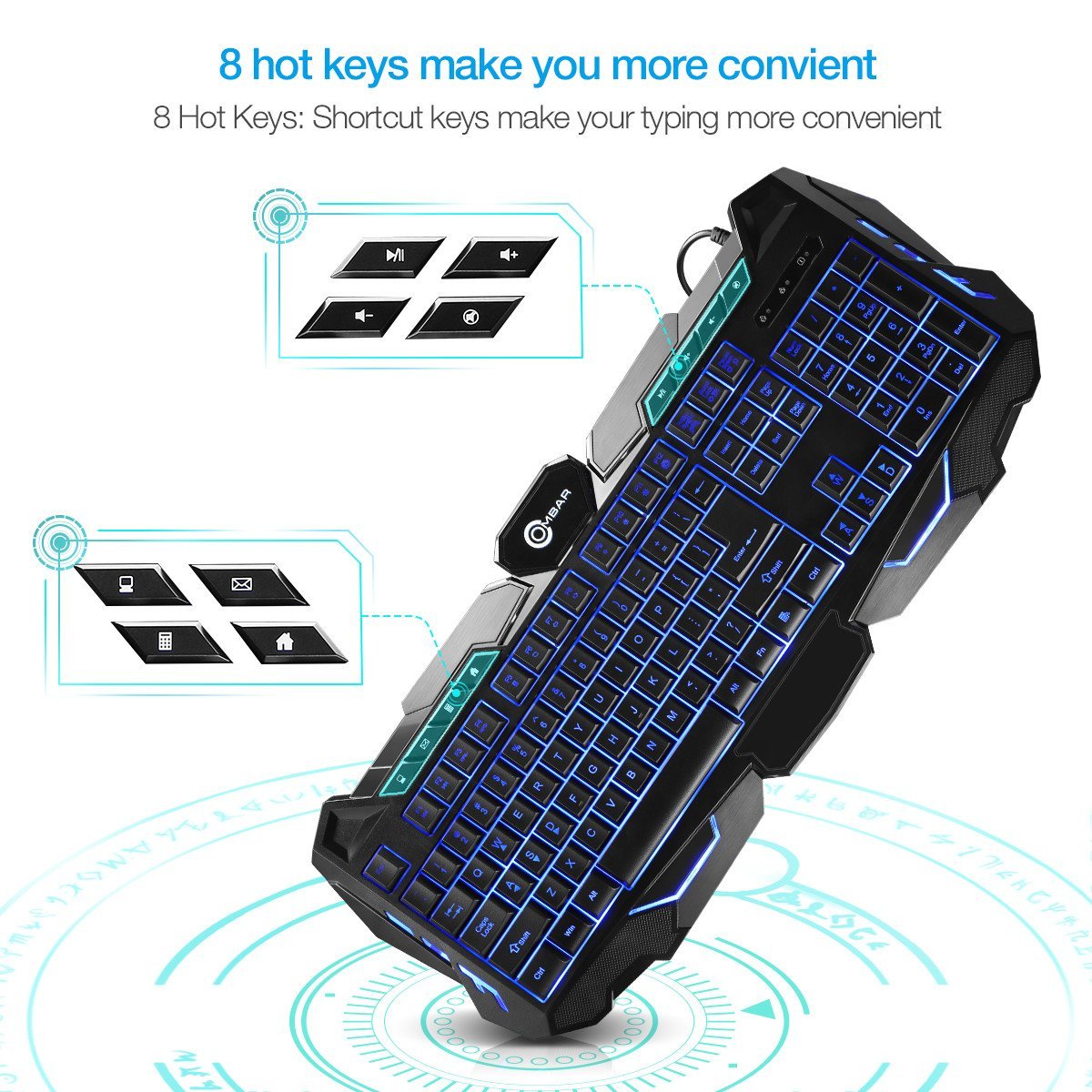 Specification:
Brand: Ombar
Color: Black
Keys: 104 keys + 8 multimedia keys
Cable Length: 3 feet
Working Voltage: 5V
Interface: USB interface
Key Lifespan: 5,000,000 times strokes