Product Description
NiMH Rechargeable AAA Batteries 1000mAh Deep Cycle Rainbow Battery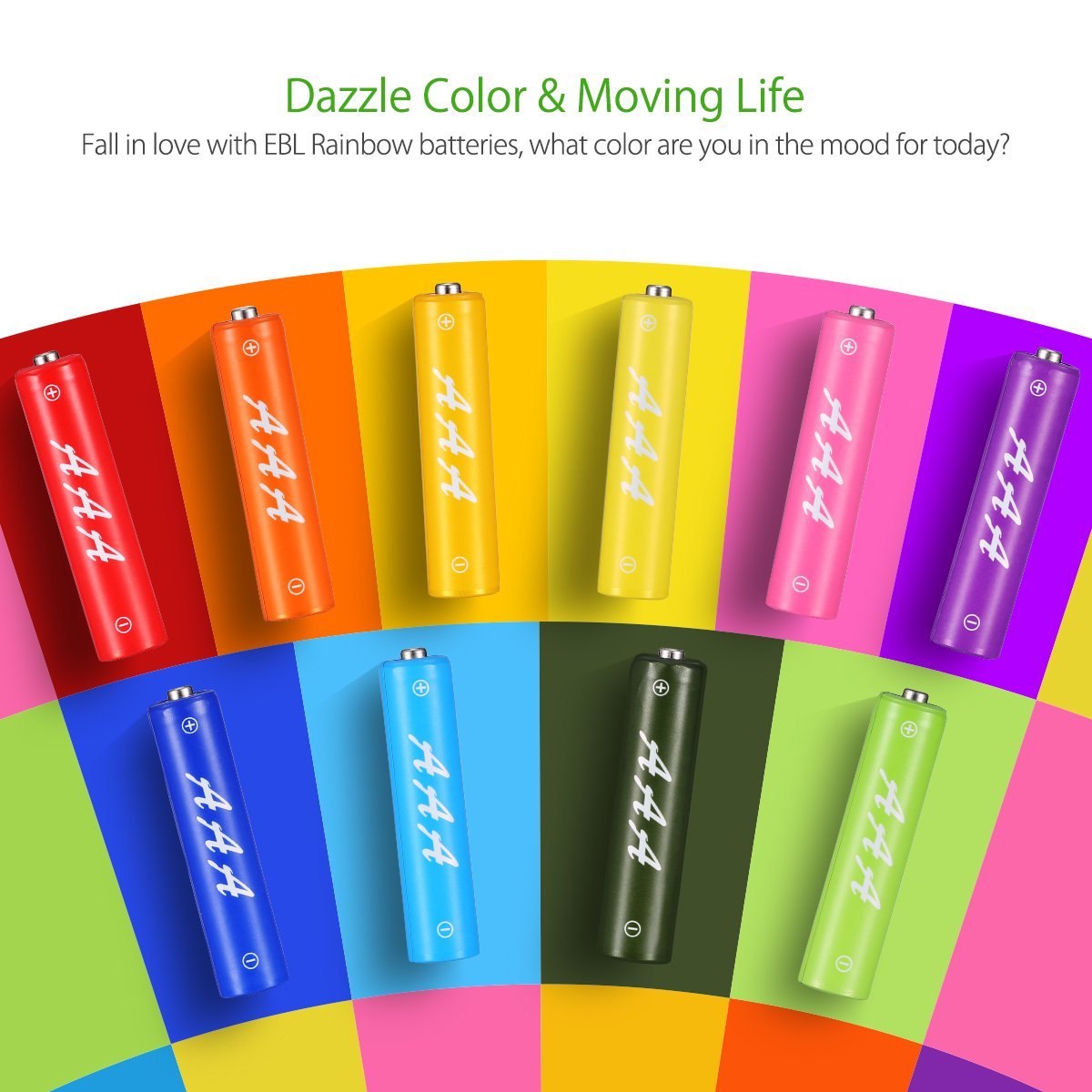 High Capacity AAA Rechargeable Batteries
1000mAh Ni-MH high capacity offers your devices plenty of battery power.
Long Life AAA Batteries
Compared with commonly-seen alkaline batteries, EBL AAA rechargeable batteries has super long life span of up to 1200 charging cycles.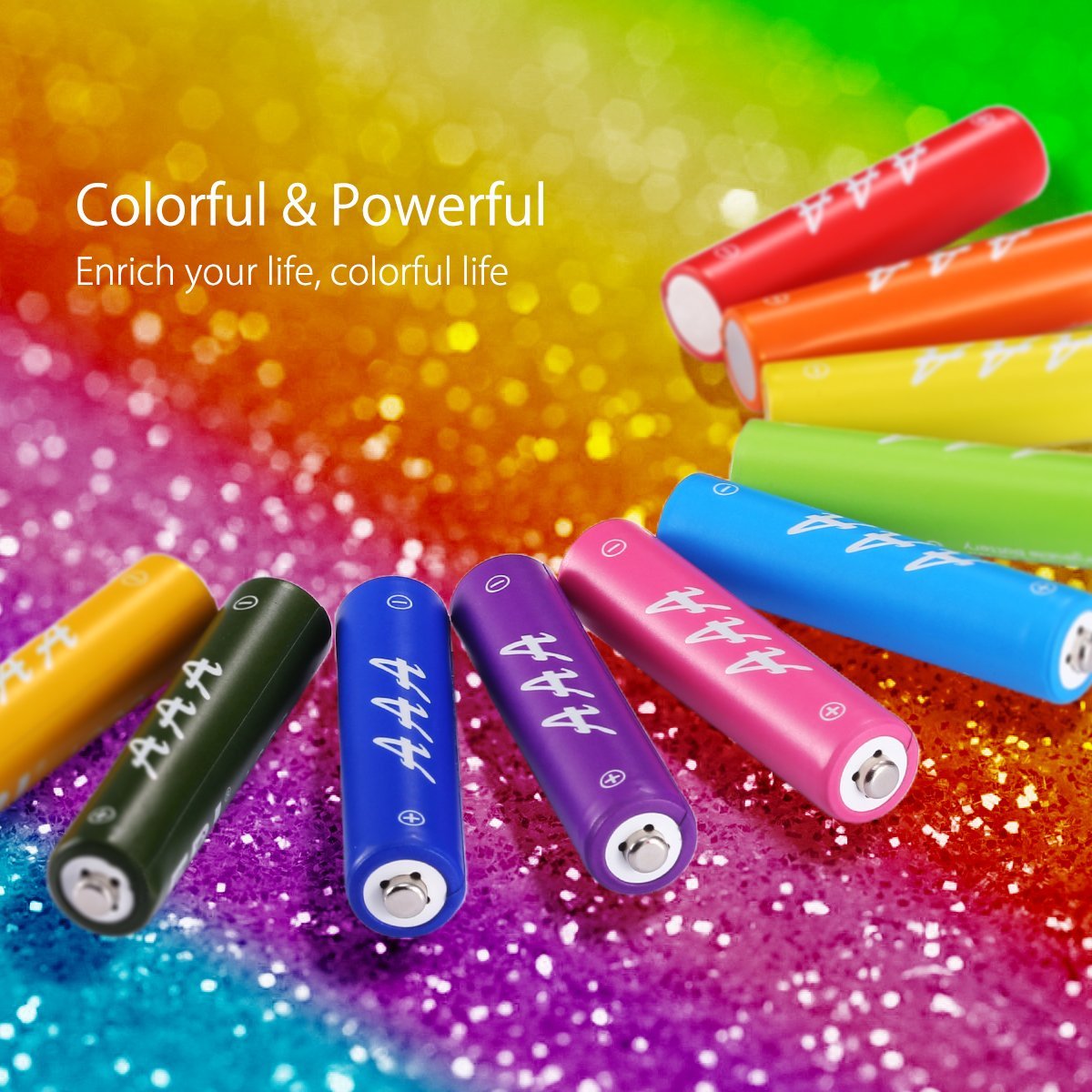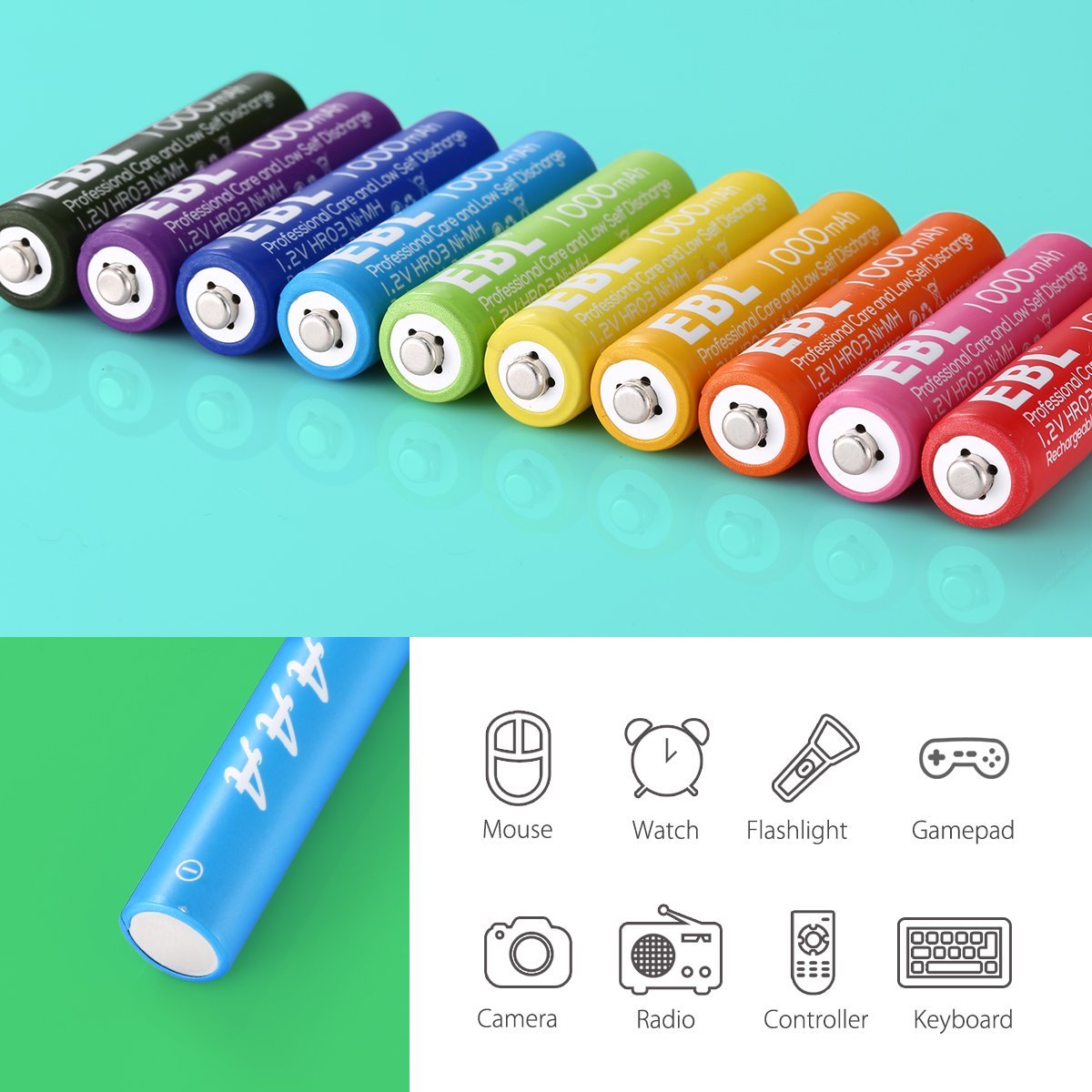 Low Self-discharge AAA Batteries
The EBL rechargeable AAA batteries will remain 85% battery capacity when they are not in use for 1 whole year.
Environmentally-friendly
The AAA size rechargeable battery doesn't contain Hg/Cd/Pb. This new type of rechargeable battery is eco-friendly and economical.