Product Description
Mini LED Torch 350 Lumen Tactical Flashlight
Power-saving LED torch with different brightness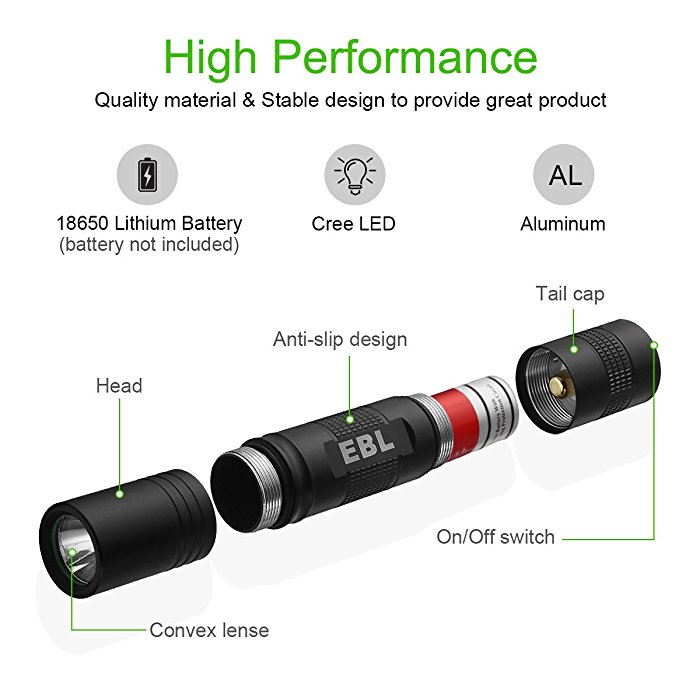 Portable Compact LED Flashlight
The mini LED flashlight comes in handy with a compact size 4.6 * 0.94 inches. It's portable on the go.
This 350 lumen tactical flashlight has five different brightness levels for different needs.
You can use this waterproof flashlight conveniently in the dark because it's rated IP65 waterproof.
Robust LED Torch: It's made of highly durable aluminum alloy for the hard casing.
350 Lumens and 100000+ Hours' Performance: you can enjoy using this helpful LED torch for a long time.
Ideal LED Torch for You
This LED torch can be used for your working at night, in your barn, backyard, garage, balcony etc. Or you can take it for your camping and hiking at night. With such a well-made torch handle and adjustable focus and brightness, it's an excellent back flashlight for your household and travel.
Power-saving & Great Brightness 18650 battery flashlight 
This LED flash light can be powered by 18650 batteries. The five brightness modes: high-level, medium-level, low-level, strobe and SOS modes can meet your need for different situation. It's equipped with advanced CREE chip inside, with 350 lumens brightness and 100000 hours' long lifespan to offer.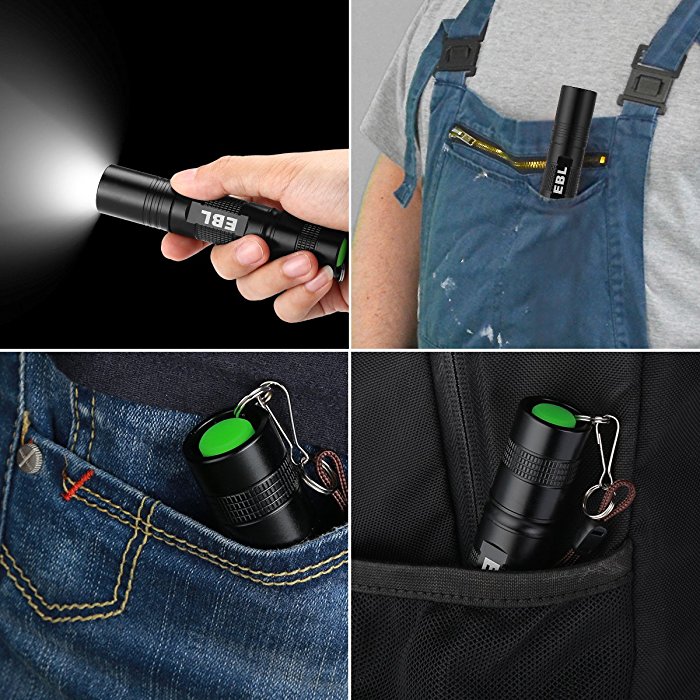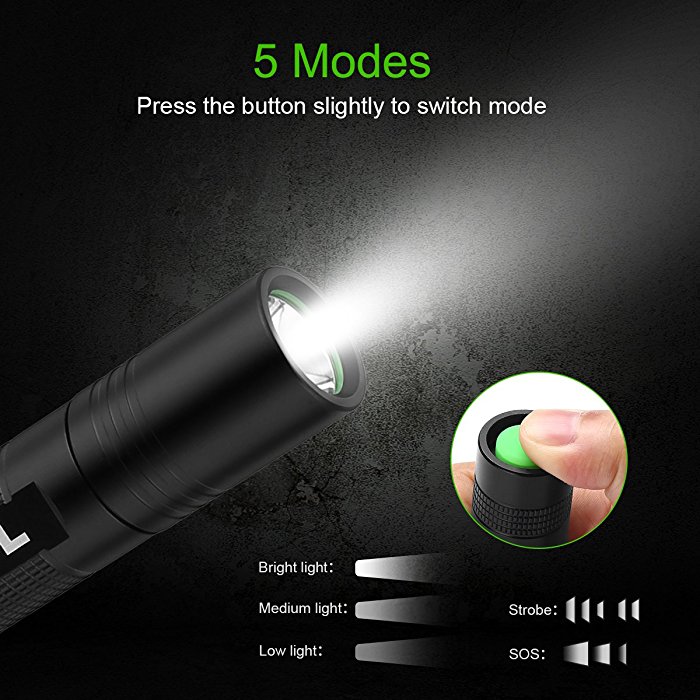 LED Torch Specification:
Brand: EBL
Dimensions: 4.6 * 0.94 inches
Material: Aluminum Alloy
Brightness: 350 Lumens
Waterproof Rating: IP65
Package:
1 x EBL Mini LED Torch
1 x Flashlight Sling
1 x User Manual