Product Description
Rechargeable USB Mini Handheld Fan
Convenient compact cooling fan for your hot summer days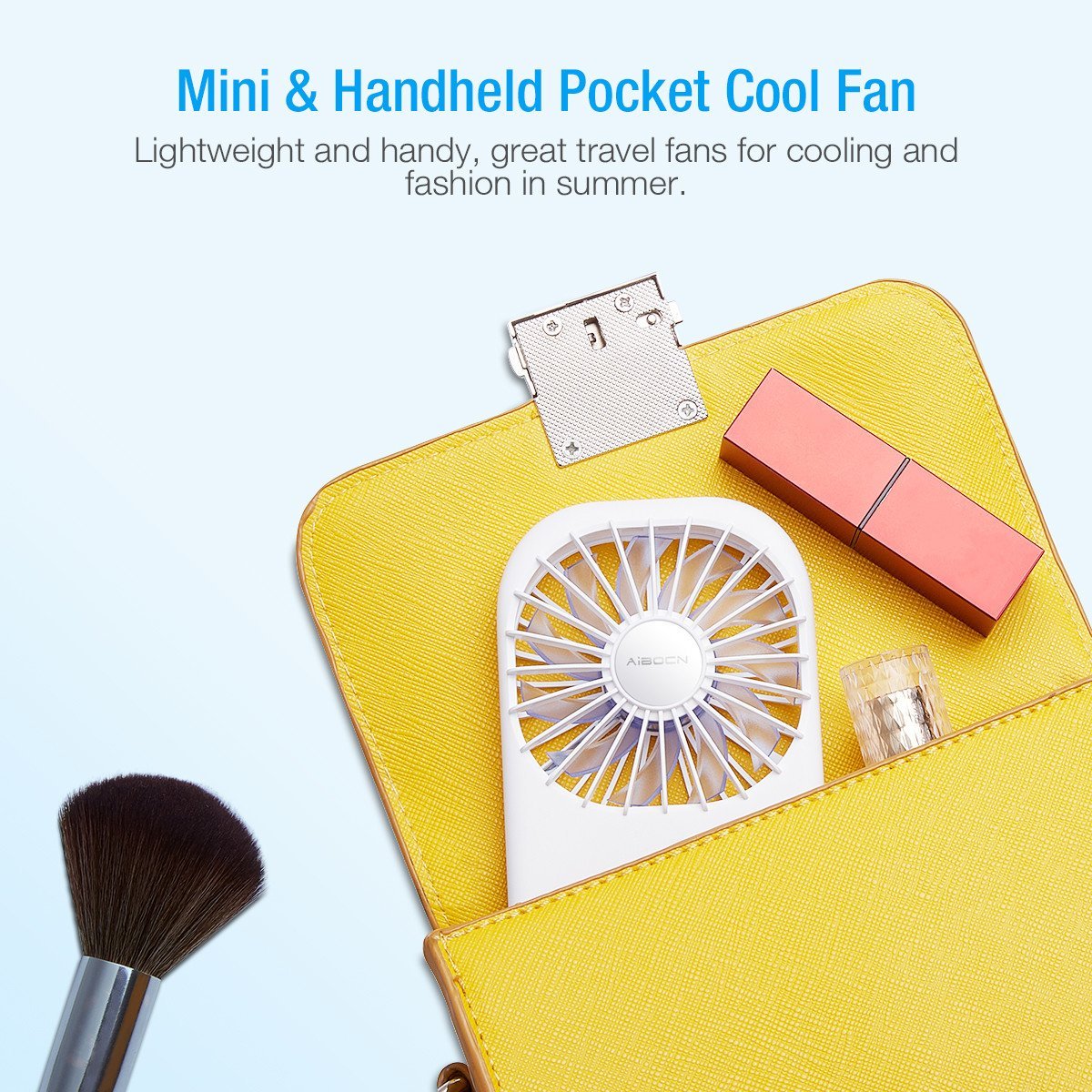 Portable USB Rechargeable Fan
This mini handheld fan is powered by its built-in rechargeable 3500mAh battery. The rechargeable USB portable fan is an easy, convenient cooling unit for your everyday life.
Despite small size, the USB rechargeable fan allows you to enjoy adjustable modes for soft or strong wind based on your need.
This USB rechargeable cool fan has user-friendly LED indicators to remind you of recharging. The LED lights clear show you the battery level.
The cool fan is a safe gadget that has total protection against over heat, overload, unstable voltage and short-circuit.
Convenient Handheld Pocket Fan:
This USB rechargeable portable fan comes in handy. The compact USB fan has 2 wind modes for your options.  You can choose the slight and soft wind mode, and the strong and cool wind mode, just simply press the button. It can work as an emergency battery charger due to its 3500mAh high capacity rechargeable battery inside and USB output port design. This handheld fan is highly safe gadget that fully prevents overload, over discharge, over voltage, over current and short-circuit. It will stop itself automatically for protection if a malfunction occurs while it's working.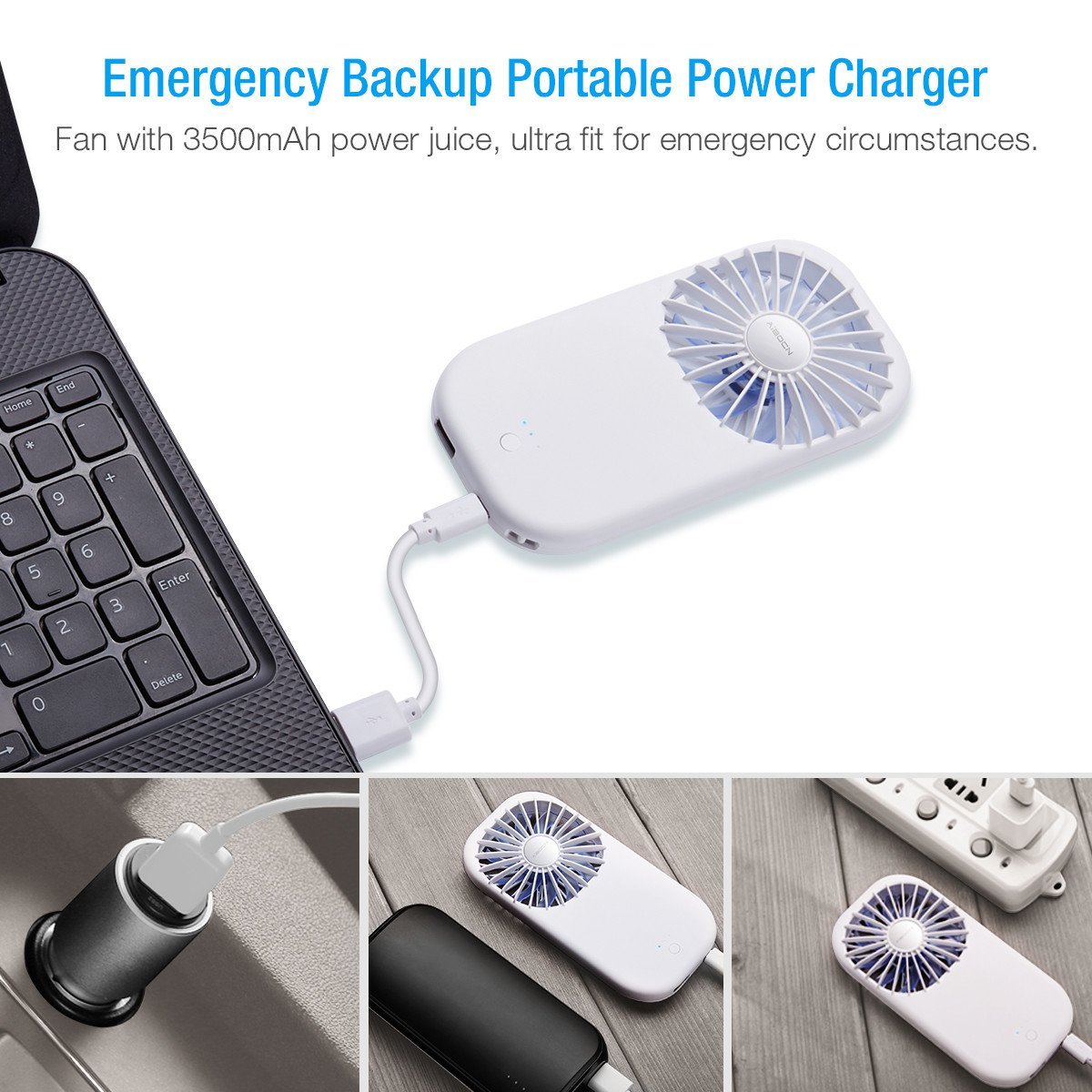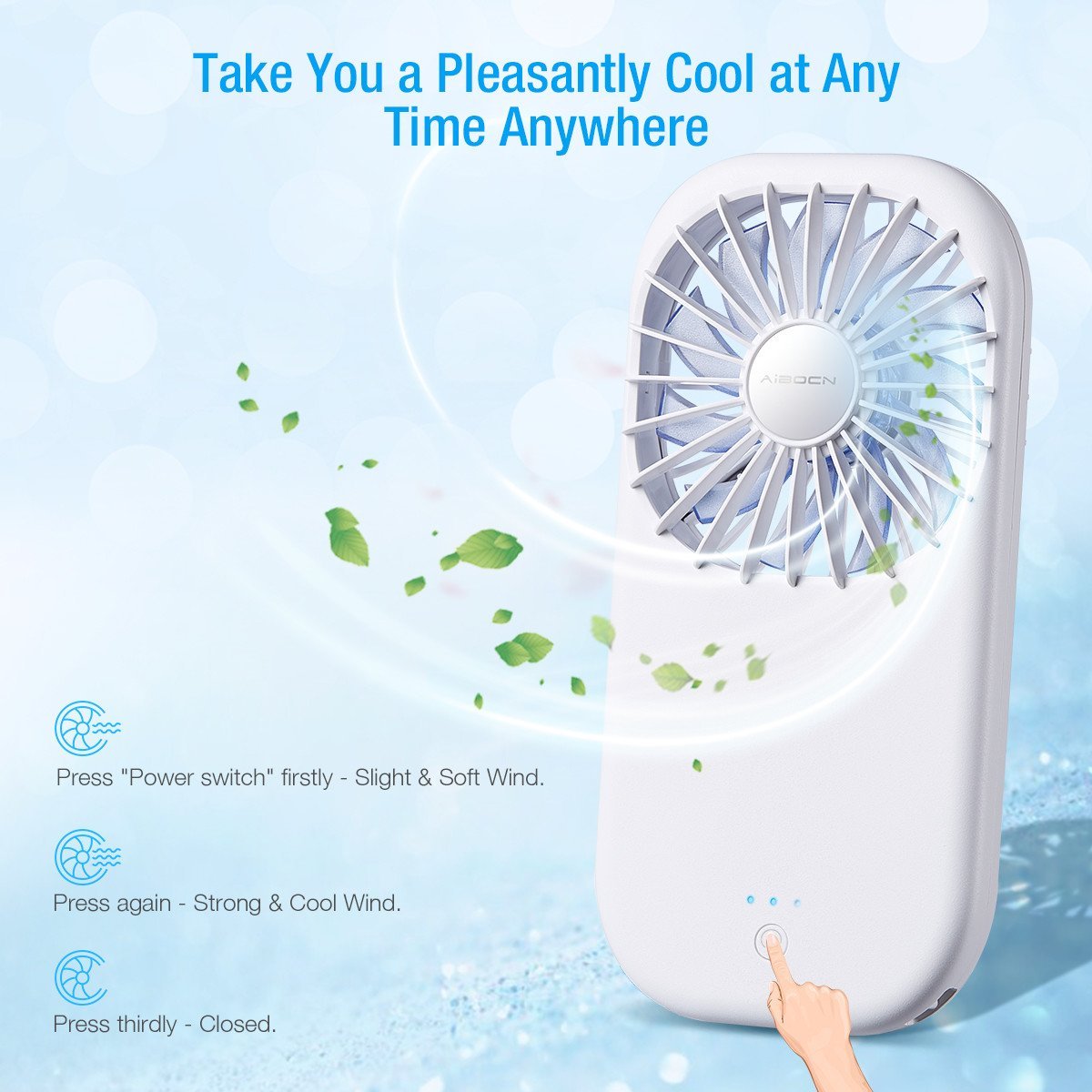 Mini Handheld Fan Specification:
Model: Aeolus AS-374
Capacity: 3500mAh/12.95Wh
Input: Micro USB 5V/1A(Max)
Output: USB 5V/1A(Max)
Output Power of Fan: 1.8W(Max)
Rated Speed: 4V≥3900 RPM