Product Description
MHL Micro USB to HDMI 1080P HDTV Adapter Cable For iPhone iPad iPod
MHL Micro USB to HDMI 1080P HD TV Cable Adapter for iPhone iPad Pad Air Pod Touch (5th Generation) Connector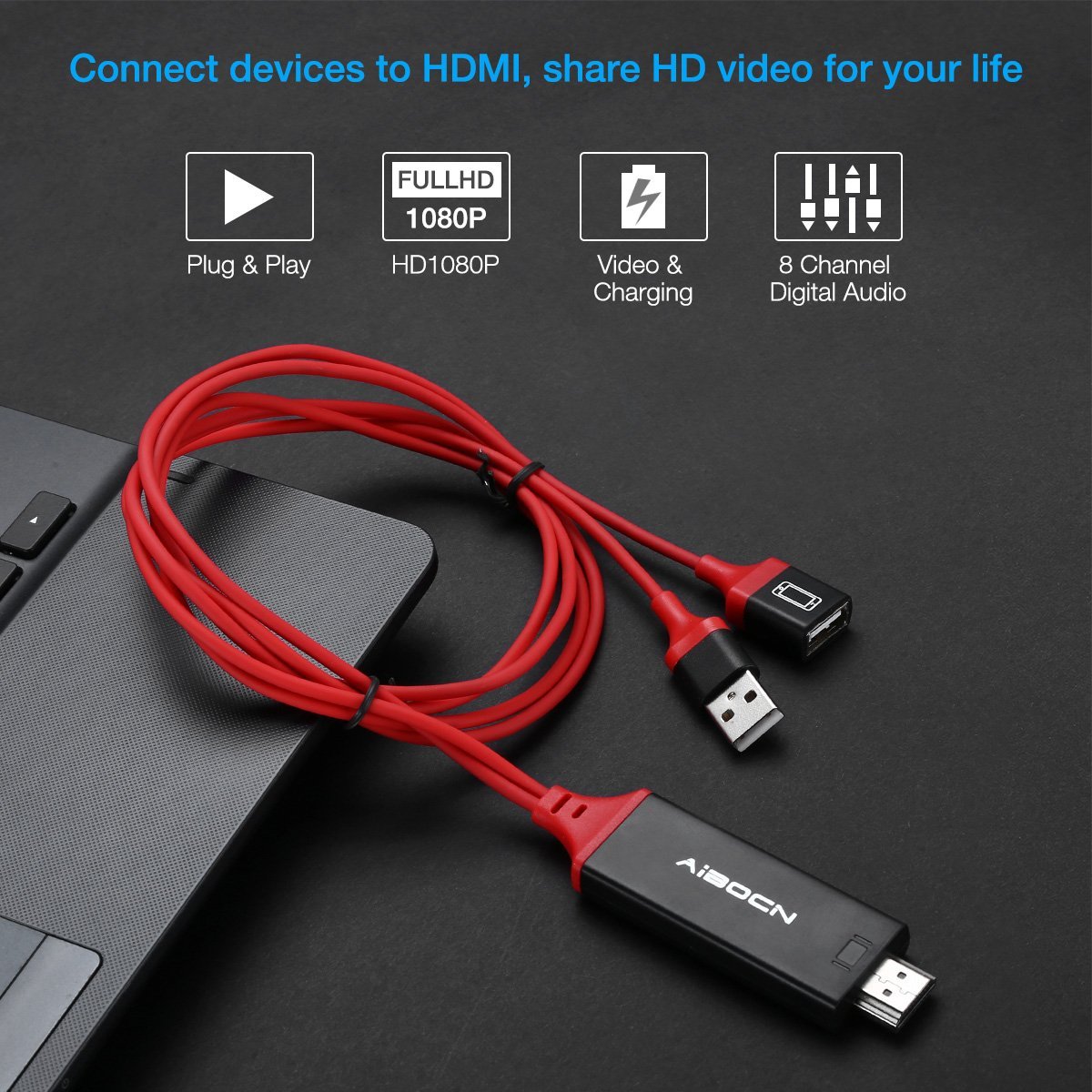 MHL Micro USB To HDMI TV Adapter Cable
3-in-1 Cable: It can connect HDMI connector to HDMI devices, connect Lightning to smartphone, tablet, or other MHL devices, and connect USB 2.0 cable to a power adapter.
Plug and Play: This Micro USB to HDMI adapter cable requires no Hot Spot/Airplay/Apps/Driver. You just need to to connect your smartphone with the display, click "Trust" button for 10 seconds. It will start to work simply.
Compatible Devices: iPhone 7 series,iPhone 6 series, iPhone 5 series, iPad Air, iPad Mini, iPad Pro, iPod Touch (5th generation).
Compatible Apps: YouTube, FOX, Family On TV, ABC, NBC, IDMB, Quickflix, Microsoft Office and more videos downloaded and saved in your devices for stream.
Up to 1080P HD Display: You can enjoy your favorite movies and video games on your HDTV or projector with this HDMI cable.
How to Use this Apple Devices MHL Kit Micro USB to HDMI Adapter Cable:
Connect the USB connector to your smartphone or iPad.
Connect TV through the HDMI port, and switch TV to HDMI channel.
Connect USB 2.0 cable to a power adapter(5V 1A) to supply power for the HDMI connector. Using the original adpater is strongly recommended.
Restart your device when you finish connecting cable and adapter.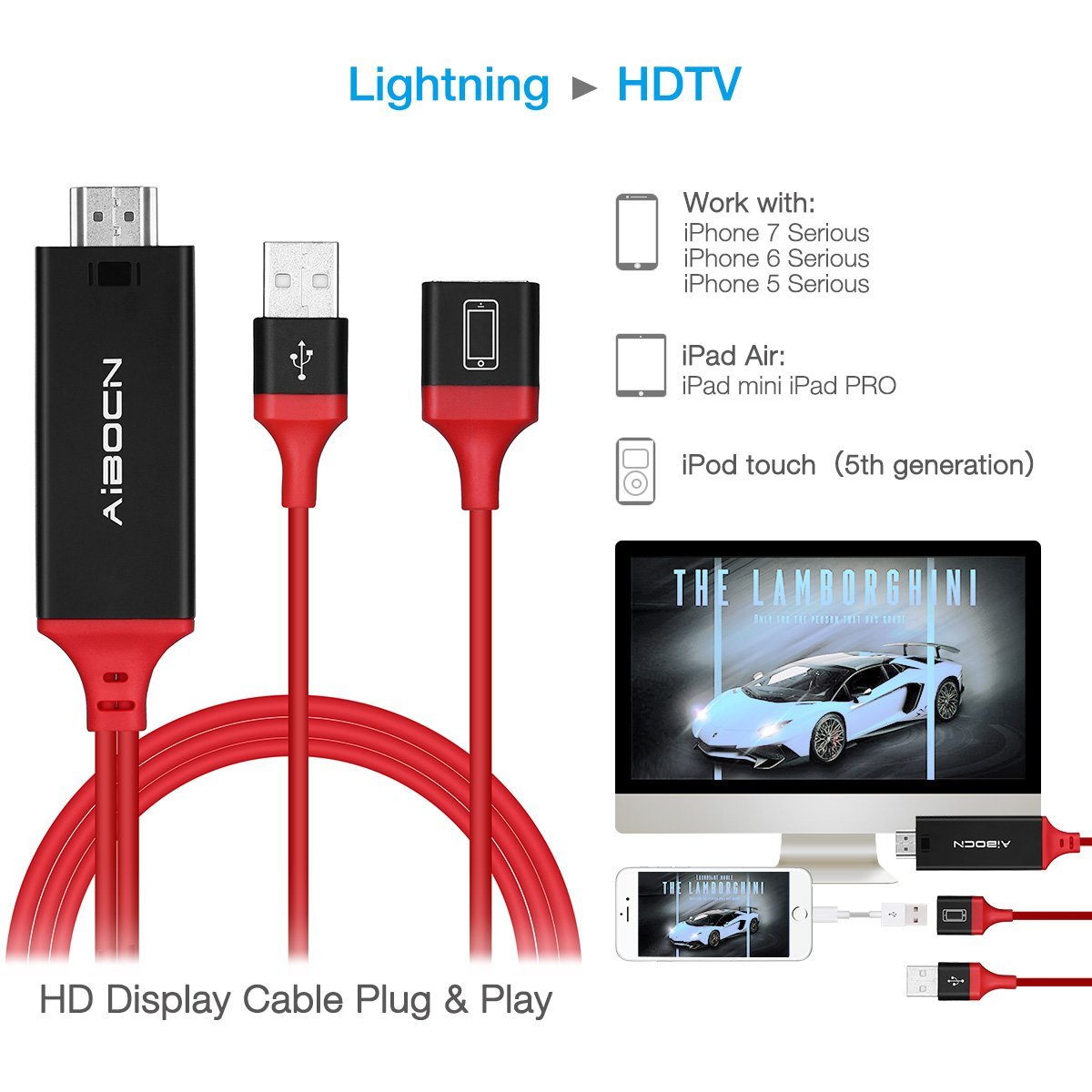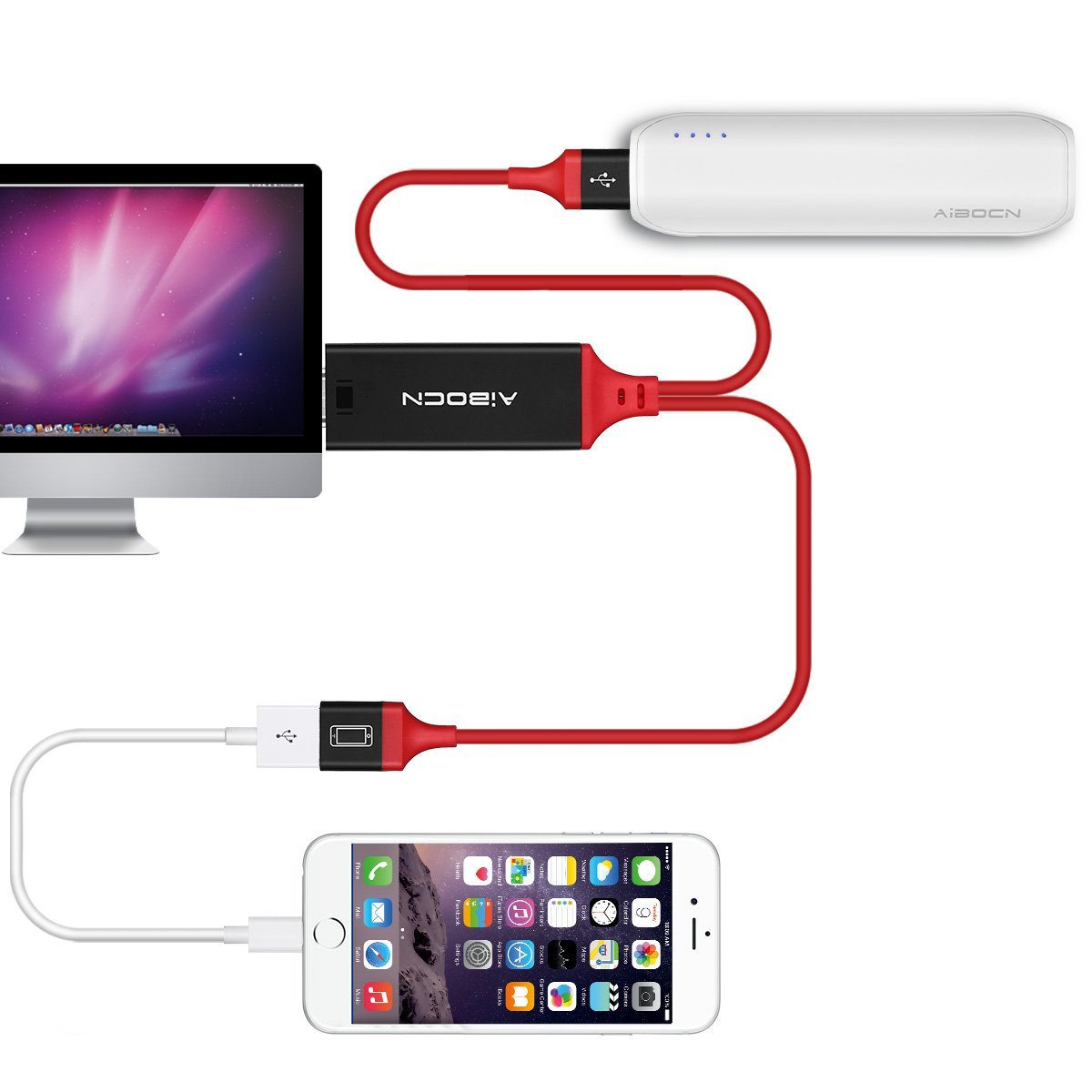 Cable Specifications:
Interface: specifications v.1.0
Bandwidth: 25 MHz – 75 Mhz
Connectors: Micro USB (in). HDMI (out). USB 2.0 (power)
Video: 1080p HDTV
Audio: 8-channel (e.g.7.1 surround) digital audio
Power Supply: 5V DC.up to 1A from USB 2.0
Cable Length: 1.0M
Compatible Devices:
Smartphones:
iPhone 7 series,iPhone 6 series, iPhone 7 series
iPad Air, iPad Mini, iPad Pro
iPod Touch (5th Generation)
Notes:
Do not connect the adapter to your device through the desktop dock which might cause the video output not to work properly.
Incoming calls or messages will pause the media. When you finish answering the phone call or reading the messages, the media will resum playing.