Product Description
Lithium Rechargeable Battery Charger With 2-Pack 18500 Li-ion Batteries
Comes with 2-Count 1600mAh 18500 Rechargeable Batteries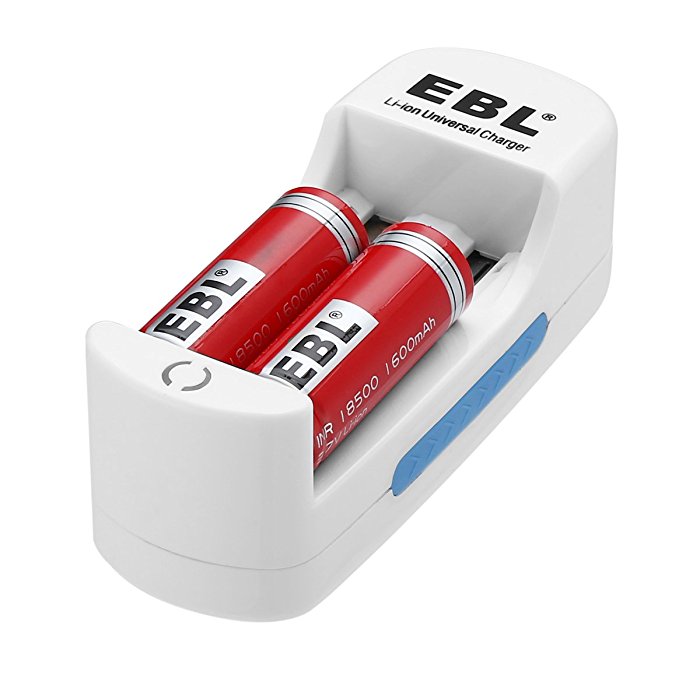 Eco-friendly Battery & Charger Combo
The EBL smart lithium battery charger comes with 2 count 18500 rechargeable batteries, 1600mAh, Li-ion.
The rechargeable lithium-ion battery charger uses advanced MCU control to manage charging for protection against overload and short circuit.
The 2 count 18500 li-ion batteries have long lasting recharge cycles, up to 1200 times.
The 18500 li-ion batteries can be charged freely with no memory effect.
Please note that the EBL smart charger only charges lithium batteries, not for other types.
Charger Specifications
Input: 100-240V AC, Max: 150mA
Output: 4.2V DC 450mA
Compatibility: 10440/14500/16340/18500/18650 li-ion battery
Battery Charging Rate: over 80%
No Load Power Consumption: 1W MAX
Full Load Power Consumption: 7W MAX
Size: 3.5 * 1.3 * 1.3 inches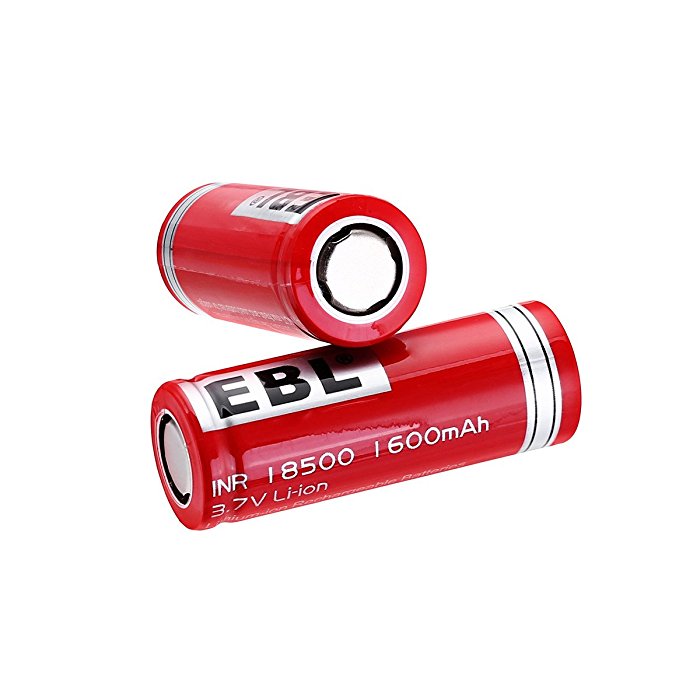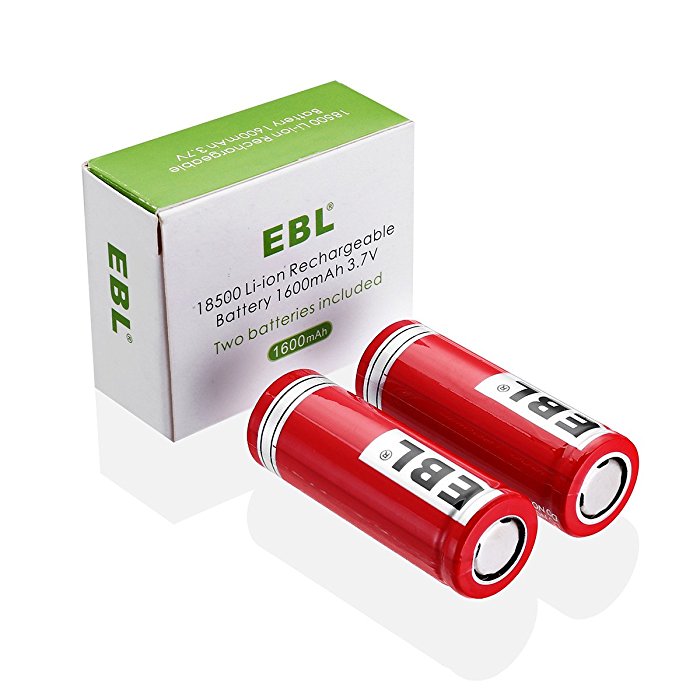 Reliable Quality:
EBL rechargeable batteries are certified by CE and ROHS. The 2 count 1600mAh 18500 rechargeable batteries can still keep approximately 75% of battery capacity when you don't use them for 3 years, due to the batteries' low self-discharge.
Compatible Batteries:
Rechargeable lithium batteries
Package Contents:
EBL Smart Lithium Rechargeable Battery Charger x 1
EBL 18500 Rechargeable Battery x 2
Battery Storage Case x 1